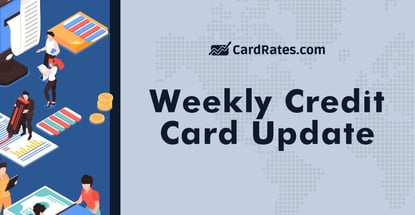 For media inquiries on these stories and more, contact credit card expert and industry analyst Bill Hardekopf at (205) 985-9725 or billh@cardrates.com.
1. Facial Recognition Could Soon Let You Pay for All Your Mobile Purchases

Using facial recognition for payment authentication is set to transform the world of e-commerce by 2025. A report from Juniper Research claims the use of such software is set to rise 120% from just 671 million in 2020, with software-based facial recognition set to exceed 1.4 billion users around the globe by 2025.
The rise is largely attributed to affordable accessibility, as millions of mobile users now have a front-facing camera and compatible software such as Apple's FaceID. However, the findings underline the need for facial recognition vendors to roll out more effective AI-based verification checks.
2. Mastercard is Acquiring Identity Verification Company Ekata for $850 Million

As online identity management grows in importance, Mastercard swooped in and bought identity verification company Ekata for $850 million. Mastercard certainly sees the rapid digital transformation that is happening in online commerce, a move that was accelerated by Covid.
With Ekata, the company gets a solution that can verify the online identity of a person making the transaction in real time using various signals that can indicate if this is fraudulent or true as they open an account or transact business. The company provides a score and other data that predicts the likelihood this person is who they say they are. It's not unlike a credit risk score, except for identity.
3. Apple Just Introduced a New Way for Families to Share the Apple Card and Build Credit Together

Apple on Tuesday announced Apple Card Family, a new way for people to share their Apple Card, track purchases, manage spending and even build credit together. Apple Card Family will be available in the U.S. come May, and it will allow two people to co-own an Apple Card and share their credit lines.
It's similar to adding an authorized user to your credit card, with some important distinctions. Apple Card customers can add up to five people above the age of 13. Parents can set spending limits and controls for their children's spending. All members of the Family Sharing group can track spending on their iPhones.
4. PayPal Mobile App Enables Selling, Buying and Holding of Cryptocurrency

The Venmo mobile payment application owned by PayPal recently announced that it has started allowing its users to sell, buy and hold cryptocurrencies on its platform. The development is being viewed as a significant step in the mainstream adoption of cryptocurrency.
Beginning last April 20, the mobile application management said that they will show their users a new feature that enables them to invest in different digital currencies for as little as $1 with the transactions recorded on the app's feed. A customer survey conducted by the Venmo team revealed that in 2020, 30% of its customers have bought digital currencies or equities and 20% of them started their purchase during the pandemic.
5. The Diminishing Role of Credit Card Loyalty in a Post-Pandemic World

With most travel companies expecting a flood of demand this summer, loyalty program experts caution it may be the right time to cash out points before airlines and hotels devalue them. Airlines like American, United, and Delta used their loyalty programs as collateral to refinance and raise money during the pandemic.
Hilton pre-sold $1 billion worth of loyalty points to American Express last April to generate cash during the worst financial point of the pandemic. Travelers continued to add more points with branded credit card purchases over the last year when most people avoided flying and weren't redeeming miles. But moves like these flood the market with more points, and eventually the laws of supply and demand will kick in: More points in the market means they're going to be worth less.
6. How Covid Changed Consumer Banking and Credit Card Use

Financial firm FIS investigated how the pandemic has impacted how consumers bank and use credit and unearthed some shifts in behavior. Emphasis on digital gives context to banking preferences in the past year: 37% of those surveyed began a new banking relationship with a major national or global bank in the past 12 months.
Those firms have a well-established online portal. 18% opened an account with an online-only direct bank. Consumers may have been opening bank accounts, but credit card usage fell sharply. Payment innovations such as 'buy now, pay later' could bridge the credit gap for the younger generation who shirk traditional credit cards.
7. Capital One Adds New Airline and Hotel Partners to its Credit Cards, Improves Transfer Ratios

Capital One credit card holders have reasons to rejoice. On Monday, the issuer announced the addition of four new transfer partners—three airlines and one hotel chain—to its credit card rewards program, along with improved transfer ratios for several existing partners.
The issuer also revealed plans to open its first two airport lounges and launch a new Capital One Travel website. In 2018, Capital One added the ability to transfer miles to over a dozen airline and hotel partners, which created an opportunity to get much more value out of Capital One rewards. Now four new programs are being added to the list of transfer partners: British Airways, TAP Air Portugal, Turkish Airlines and Choice Hotels.
8. Citi Streamlines Corporate Disbursements with Mastercard Send

Citi's commercial banking clients may eliminate more checks by sending funds directly to consumers' debit or prepaid card accounts through an integration with Mastercard Send. Citi is the largest global treasury bank so far to implement Mastercard's direct debit service.
It is adding Mastercard's direct debit function to its Citi Payment Exchange service, which supports secure storage of a payee database with enrollment services, all controlled through an administrative platform.
9. Mastercard Announces an Investment and a Partnership in Black-Owned Businesses

Mastercard announced Tuesday a multimillion-dollar investment in Fearless Fund, a venture capital firm founded by Black women with the mission of investing in minority female entrepreneurs. The exact amount was not disclosed.
The credit card giant also unveiled a partnership with Greenwood, a fintech firm aimed at Black and Latino consumers and business owners, to issue the platform's first debit cards.
10. How JPMorgan Chase Got European Football So Wrong

When JPMorgan Chase agreed to finance a breakaway competition of some of the world's richest soccer clubs, it didn't foresee this: following massive blowback from fans, the sport's governing bodies, UK Prime Minister Boris Johnson, French President Emmanuel Macron and even the British royal family, efforts to form the European Super League have crumbled in a matter of days.
JPMorgan, which provided a $4.2 billion loan to get the project started, is now being painted as a willing accomplice to billionaire club owners out to line their own pockets while undermining one of Europe's prized cultural assets with its roots in working-class communities. The bank has faced criticism and mockery on social media for its role in the deal.
11. Southwest Just Launched a Subscription Plan for Buying Points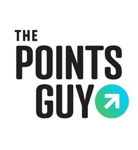 Southwest has just introduced a new way of buying Rapid Rewards points: via an installment plan. The idea is that you sign up to purchase a set number of points each month at a discounted price. Then, you'll get a points bonus awarded every three months.
There are three subscription plans for you to choose from. Although you can cancel at any time, the longer you subscribe, the more bonus points you'll earn.
12. Trends Reshaping Rewards Within The Credit Card Industry

We all know them. The family friend who takes a weeklong vacation booked solely on points every six months. The co-worker who stacks points to go on the end-of-year shopping spree practically for free.
For years, these hyper-efficient rewards users didn't exist. But today, that's changing. Here are some factors that are reshaping rewards within the credit card industry.
• Story By: David Herpers, Forbes
Advertiser Disclosure
CardRates.com is a free online resource that offers valuable content and comparison services to users. To keep this resource 100% free, we receive compensation for referrals for many of the offers listed on the site. Along with key review factors, this compensation may impact how and where products appear across CardRates.com (including, for example, the order in which they appear). CardRates.com does not include the entire universe of available offers. Editorial opinions expressed on the site are strictly our own and are not provided, endorsed, or approved by advertisers.