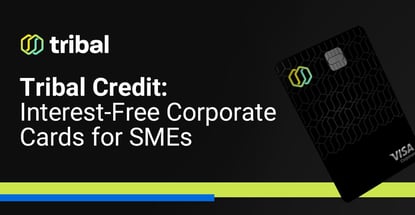 In a Nutshell: Modern startups and SMEs in emerging markets often have the technology to reach customers and suppliers all over the world. However, many lack willing financial partners and access to sophisticated card and payments products because they have insufficient credit histories. Those SMEs can turn to Tribal Credit for physical and virtual cards and other payment products that enable global transactions with customers and suppliers and provide granular spend controls. With Tribal Credit, startups in developing countries gain access to digital financial tools they can use to scale.
Startups and high-growth SMEs worldwide connect to the same global ecommerce infrastructures and should have the same opportunity to compete and scale. But entrepreneurs in developing countries often face obstacles that can put them at a competitive disadvantage and dampen their prospects.
One common barrier is a wide financial services gap. Early-stage startups and high-growth SMEs need bank accounts and corporate cards to pay suppliers and monitor and control transactions with customers. Traditional banks that can provide those tools may decline them because of a lack of traditional credit history or business profit reports.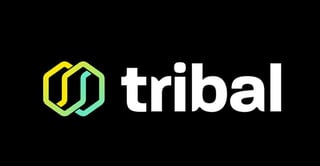 Tribal Credit is a fintech company that leverages a proprietary AI-driven underwriting and approval process to fill the financial gap for startups in emerging markets. Physical and virtual Tribal Credit corporate cards give growth-minded SMEs and venture-backed firms tools they can use to seamlessly integrate, scale, and contribute to economic growth at home and abroad.
"Banks are good at serving businesses with established cash flows and financials," said Duane Good, Tribal Credit's Co-Founder and President. "But they don't serve firms without an established track record very well."
That's because traditional SME underwriting methods tend to focus on the financial qualifications of the business owner. Tribal Credit adds advanced insights, datasets, and algorithms that extend traditional underwriting methods to judge the creditworthiness of a broader range of entrepreneurs and firms.
"We focus on great companies that are small, but they don't always have a lot of traditional credit history," Good said. "Our insights around early-stage companies give us a more precise understanding of the market and the prospects for these firms."
Virtual Cards Enable Instant Issuing and Control
Tribal Credit's inclusive approach emerged out of the experiences among its founders. Good had helped one of the leading lines in the corporate credit space assess, underwrite, and originate early-stage companies. Co-Founder and CEO Amr Shady had been building data services to solve similar problems.
"We ended up putting the two things together," Good said. "We had these insights around early-stage founders and their companies, and we could see the need and their opportunities for growth."
Tribal Credit's corporate cards were the result. Interest-free Tribal Credit cards are accepted worldwide through the Visa®️ network, eliminating fees, declined transactions, and unfavorable currency conversion rates associated with traditional foreign exchange. Transactions can occur in local currency or U.S. dollars based on real-time exchange rates, with Tribal Credit itself taking no markups.
"A corporate card is an essential product every company needs to make payments on one of the major networks," Good said.
SMEs also obtain an advanced level of control and insight over spending because cards and accounts live on the Tribal Credit platform. Its web-based dashboard offers real-time visibility into balance and transaction details, advanced reporting, and automatic expense categorization.
Tribal Credit makes physical cards available, but after it onboards a company, virtual cards can be created, deployed in seconds, and used immediately. Tokenization within contactless payment services, including Apple Pay and Google Pay, is also seamless.
"Customers can quickly create cards for individual employees or even for discrete categories of spending," Good said. "Often customers will create cards for a particular business purpose and then embed them into subscriptions to control their expiration."
Data and AI Help Evaluate Businesses for Credit
As the largest U.S. trading partner, Mexico has been a focus of Tribal Credit's growth.
"It's a very large market with proximity and a lot of need for cross-border and global banking services," Good said. "We're also looking at adjacent markets in Latin America where we see a similar kind of need."
The company has tested its services and grown in many other markets. It has a strong footprint in Egypt, UAE, and Saudi Arabia, for example, and has been tested in Southeast Asia and elsewhere.
"We look for firms that are building on modern tech stacks and targeting and servicing customers through digital channels," Good said.
Watch on
Tribal Credit customers gain an opportunity to incorporate modern financial tools based on a data- and AI-informed view of their prospects.
"We try to deeply understand our customer segments and backgrounds, what they're trying to achieve, and where they are in that process," Good said. "That means looking at a company with fresh eyes — its founders and past records, its market niche, and momentum."
Traditional markers also play a role — revenues, integrations, and insights around financials enable Tribal Credit to provide additional credit reviews.
"It's a combination of all those things," Good said. "Because we come from a heavy data science background, we've built up datasets and algorithms that are some of the leading AI-powered insights into the populations we're targeting. The better we know our customers, the better we can grow their lines and underwrite them appropriately."
Digital Financial Solutions Drive Global Economic Growth
As Tribal Credit emerged from beta testing at the end of 2019, the COVID-19 pandemic tested whether its digital vision for empowering emerging startups stood as a benchmark for the future. It turned out Tribal Credit was correct.
"We had just built up our first cohorts of customers and were engaged and running with them," Good said. "And in March, when things came to a head, we weren't sure what was going to happen next."
As shutdowns took effect, Tribal Credit talked to its customers and found that businesses operating on fully digitally integrated models were doubling down and scaling as economies went into hiatus. And companies that didn't shift to digital channels were pivoting to reposition themselves.
"Even when they were in a market where the customers they were trying to attract were just on the other side of town, they were moving to digital channels to do that," Good said. "So in our industry, COVID-19 created a tailwind, and during the pandemic, customers found our product even more valuable for their businesses."
That bodes well as Tribal Credit continues rapid iteration around feedback from its customers, continuously refining its products and approach. Customers can expect Tribal Credit to grow along with them, with new integrations, features, and opportunities to earn rewards currently in the works.
"I'm one of the guys in the company that has grey hair — 25-plus years in the cards and global banking and payments business," Good said. "And it's super exciting to be with a team that's doing something that we all think will create a lot of value in the world."
Advertiser Disclosure
CardRates.com is a free online resource that offers valuable content and comparison services to users. To keep this resource 100% free, we receive compensation for referrals for many of the offers listed on the site. Along with key review factors, this compensation may impact how and where products appear across CardRates.com (including, for example, the order in which they appear). CardRates.com does not include the entire universe of available offers. Editorial opinions expressed on the site are strictly our own and are not provided, endorsed, or approved by advertisers.