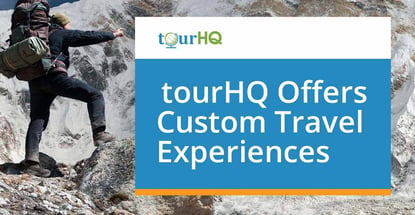 In a Nutshell: Credit card rewards enthusiasts who love to travel can connect with thousands of expert guides and tour operators around the world through tourHQ. Qualified tourHQ local guides respond to individual proposals and work with each traveler to tailor a custom journey that can lead to lasting memories. And, as virtual travel becomes popular across the globe, tourHQ offers more than 300 online experiences for adventures at home.
The key to using credit card rewards wisely on travel is for cardholders to book the unique and memorable experiences they want, not settle for a run-of-the-mill tour that isn't likely to leave a lasting impression.
If someone doesn't remember how they spent their hard-earned card rewards, they may be negating all the work that went into building them up in the first place.
But the tourHQ platform puts those travelers in charge of their own adventures in cities around the world. Users select and negotiate directly with qualified local guides who have the knowledge and the passion for helping visitors plan their own itineraries.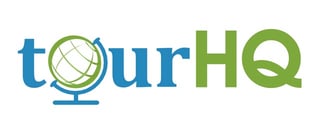 And tourHQ has a proven track record, which is why so many customers keep coming back for more adventures. The company was the brainchild of travel enthusiast Vandana Om Kumar and now serves more than 6,000 destinations from Afghanistan to Zimbabwe. Nearly 30,000 certified guides and tour operators essentially compete for the right to create customized experiences that will excite and entertain travelers.
During her early travel days, Kumar said she found that the quality of a guide could make or break an entire trip. She loved asking questions and gaining more in-depth knowledge, and when her guides delivered that level of understanding, her experiences were excellent.
But booking a generic trip over the internet was too often an exercise in frustration, Kumar said. So she started tourHQ in 2012 to make custom travel experiences easily available to a connected global audience.
"I realized that we needed to help travelers communicate exactly what they want so their guides can exceed their expectations, and everybody would be satisfied," Kumar said.
Create a Travel Wish List and Choose a Suitable Guide
Not only does tourHQ support thousands of guides and operators, but it also provides relationship managers who act as customer liaisons and are always available to answer questions and address concerns. Planning a holiday through the platform begins with a simple request process.
The first step is similar to a typical online travel site and involves entering travel dates and details, including the number of travelers and language requirements.
Then, the platform allows travelers to describe in their own words what type of experience they desire, and select the type of trip they prefer. Options include active, offbeat, or relaxing, and they can also indicate any special services they require, including tickets for attractions or visa services.
At that point, the tourHQ team begins processing the request and returns up to five custom travel proposals within 48 hours. Those proposals originate with the relationship managers, who also advise travelers on what to expect during the process of refining their itinerary and, ultimately, selecting a guide.
After that consultation, it's up to the parties to work things out directly, with the platform facilitating and stepping in where needed.
"Our model is all about clearing out the intermediaries and making sure travelers can communicate directly with their guides and tour operators," Kumar said. "The traveler tells the guide, 'This is what I want,' and the guide can immediately say, 'Yes, it's possible,' or 'No, it's not possible.' Because the guide is the person on the ground, he or she can give the traveler a realistic assessment of what's practical and what isn't."
Connect with Passionate Locals for Virtual Tours
That level of communication and certainty can make all the difference between a trip that creates lasting memories and one that is soon forgotten. The tourHQ platform allows card rewards enthusiasts to put their money to good use, and many credit card issuers allow users to convert their points or miles into cash.
"We're helping our guides reach out to the community of global travelers," Kumar said. "And in turn, travelers benefit because they get to the grassroots — there's more efficiency and flexibility for them because the communication is direct."
2020 has been a challenging year due to travel industry disruptions caused by the COVID-19 pandemic. This prompted tourHQ to pivot its technology to help travelers stuck at home. It entered the burgeoning world of virtual travel by quickly retooling in the wake of the pandemic and rolling out an online experiences platform in May 2020.
tourHQ online experiences connect locals who live and work in some of the world's most desirable destinations with at-home adventurers in search of real-time interactions. For Kumar, it was also a way to continue to support guides who were experiencing career-threatening downturns.
"Our guides do what they do because they have a passion for it, so they responded favorably," Kumar said. Then came the task of training.
"An online experience is very different from a physical tour — you're getting used to the fact that you're talking and walking around with a phone and showing things around," Kumar said. "So how do you hold the phone? How do you make sure there's not a shake?"
Many tourHQ online experience providers needed to invest in image stabilization hardware, and everyone needed to get up and running on the platform's integrated Zoom platform. Now, tourHQ provides more than 300 experiences ranging from a walk through the hidden valleys of Venice to an exploration of the Beatles Liverpool haunts Penny Lane and Strawberry Field.
Customized Travel Itineraries that Support Communities
While tourHQ makes finding local guides seem effortless, it takes a lot of work behind the scenes. Multiple members of the tourHQ team vet each online experience to ensure quality. And sometimes even with that, snags occur, but relationship managers always step in with a fix.
Meanwhile, as physical destinations emerge from COVID-19 shutdowns and travel across borders becomes more accessible, tourHQ is matching more card rewards travelers with qualified local guides.
However, what Kumar and her team are finding out is that virtual travel may have staying power. And plans are underway for tourHQ to leverage its online experiences platform to build virtual products that reach beyond the leisure travel market.
"We've been working on a campus tours product to help students and parents choose a college or university without having to physically visit," Kumar said. "It'll go beyond what official tours provide to address things like off-campus lodging, food, safety, nightlife, and even where the nearest laundromat is."
A corporate team-building virtual product is also in the works.
Whether a trip is physical, virtual, or aimed at the leisure travelers and card rewards enthusiasts, the same focus on direct communication and knowledgeable guides and operators will produce memorable experiences for travelers that translate into support for local communities everywhere.
"What makes tourHQ different is that we're a website for travelers who know what they want," Kumar said.
Advertiser Disclosure
CardRates.com is a free online resource that offers valuable content and comparison services to users. To keep this resource 100% free, we receive compensation for referrals for many of the offers listed on the site. Along with key review factors, this compensation may impact how and where products appear across CardRates.com (including, for example, the order in which they appear). CardRates.com does not include the entire universe of available offers. Editorial opinions expressed on the site are strictly our own and are not provided, endorsed, or approved by advertisers.