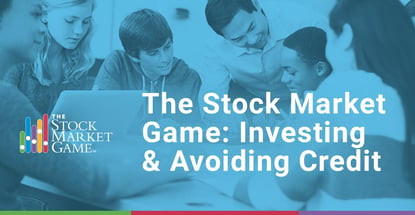 In a Nutshell: Financial literacy is an important component of a well-rounded education. However, it can be overlooked in U.S. schools while curricula focus on traditional subjects like math, science, and humanities. The SIFMA Foundation is addressing this issue with programs like The Stock Market Game, among other initiatives. The Stock Market Game is the flagship program of the SIFMA Foundation and aims to teach students about the world of investing through a hands-on, immersive experience. It also educates them about the value of credit and how to use it. The game has been shown to boost academic performance and financial knowledge.
Year after year, millions of children in U.S. schools are taught mathematics, science, arts, and humanities while also learning the value of pursuing a college education and lucrative careers. While they are taught that it is important to have money, they aren't necessarily taught how to budget, save money, or manage credit, much less how to wisely invest to help their money grow.
Throughout my own secondary education and college career, the notion of investing in the stock market seemed like a foreign idea. Investing in stocks was something that seemed out of reach to people who weren't among the most affluent in society.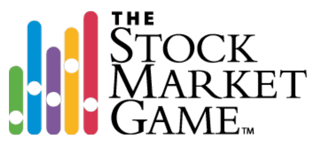 Of course, when I was in school, there were more barriers to entering the world of investing. But thanks to developments in technology and the proliferation of investing platforms nearly anybody can invest and grow their money today.
Still, the prospect of navigating the stock market may seem daunting to some because of the lack of financial literacy education in the U.S.
Platforms like The Stock Market Game by the SIFMA Foundation illustrate how investing doesn't have to be limited to the world of money experts or the super wealthy. With a little bit of knowledge and experience, individuals from any background or income level can be responsible investors.
We recently spoke with Melanie Mortimer, President of the SIFMA Foundation, to learn more about The Stock Market Game and the organization behind it. The SIFMA Foundation, or the Securities Industry and Financial Markets Association, leading trade association for broker-dealers, investment banks, and asset managers operating in the U.S. and global capital markets.
The Stock Market Game Provides Students with Virtual Investing Experience and Real-World Knowledge
Mortimer explained that the SIFMA Foundation maintains four core programs, and its flagship program is The Stock Market Game.
"The Stock Market Game is our flagship program that was designed to make learning about investing fun for students," she said. "It's a hands-on immersive opportunity for students to work as teams and allocate a $100,000 portfolio across stocks, bonds, mutual funds, and ETFs. We even have ESGs, and, of course, cash as part of their portfolio."
The program is offered in all 50 states throughout the school year, Mortimer said.
"The Stock Market Game is designed to be flexible and easy for teachers to use in the classroom," she explained. "Teachers are generally quite busy and so we give them a choice of game sessions. We offer different time frames, ranging from 14 weeks to a semester to a full school year.""
Having a variety of options ensures that teachers are able to fulfill their educational and classroom goals regardless of whether financial education is the specific course they are teaching. Mortimer said this allows teachers of all subject matter to be able to offer this handy financial literacy tool.
"I think what's really effective about The Stock Market Game is that it's set up as a competition, and it puts students in the driver's seat," she said.
Of particular interest to us here at CardRates was how the game helps students learn the value of credit along the way.
"Specifically around credit, one of the fundamental concepts students learn about is interest," Mortimer said. "In The Stock Market Game students earn interest on their cash holdings, and they pay interest if they borrow. They learn about the impact of interest on their overall portfolio value — they learn how to calculate that. And they learn about the use of credit through margin accounts they can tap into."
A Quantitative Study Confirms the Positive Impact of the Game on Students
Plenty of anecdotal evidence exists showing the impact of teaching financial literacy to school-aged children and teenagers. And it makes sense from a logical standpoint. If you teach people about investing and managing money, those people are more likely to be successful at it than those who weren't taught.
But the SIFMA Foundation actually has quantitative evidence to demonstrate the positive impact of The Stock Market Game.
"From better attendance and increased engagement and participation in class to higher test scores and improved academic performance, there are many anecdotes about the educational impact of the SIFMA Foundation's Stock Market Game," according to the organization. "These anecdotes were confirmed when FINRA funded a study of the Stock Market Game program by American Institutes for Research (then known as Learning Point Associates)."
Watch on
The study included two main components: a randomized controlled trial involving nearly 600 classrooms and a nationwide survey of about 4,800 teachers who have taught The Stock Market Game. The year-long study concluded that The Stock Market Game engages students and improves academic performance, financial knowledge, and saving and investing habits.
The program's impact even spread to the teachers who taught it.
"In addition to improving math performance and financial knowledge, the AIR study discovered that the Stock Market Game program had a positive influence on the financial decisions of the teachers who used the program with their students," according to the organization website.
The Jump$tart Coalition for Personal Financial Literacy also uncovered similar data in its Survey of High School Seniors and College Students.
"They found high school students who participated in a stock market game 'did significantly better than other students on the financial literacy exam,'" according to the organization. "These findings were corroborated in four consecutive versions of the survey."
How SIFMA Promotes Financial Literacy Through a Variety of Programs
As Mortimer mentioned earlier, The Stock Market Game is just one of four main platforms the SIFMA Foundation maintains to promote financial literacy. The other programs are InvestWrite, Capitol Hill Challenge, and Invest It Forward.
Each of these initiatives is focused on promoting financial literacy among students in a variety of ways.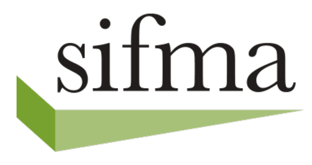 "Drawing on the support and expertise of the financial industry, the SIFMA Foundation provides financial education programs and tools that strengthen economic opportunity across communities and increase individuals' awareness of and access to the benefits of the global marketplace," according to the organization website.
"The SIFMA Foundation has been around for 43 years," Mortimer said. "The focus of the organization is to bring financial capability and capital markets literacy to youth of all backgrounds, with a focus on underserved youth."
But the foundation reaches an even broader audience.
"We've found that due to the popularity of our programs and the sheer need for accessible investor education, older age groups also want to get involved," Mortimer said. "We've always worked with elementary, middle and high schools, but more recently we've seen increased demand among youth-serving nonprofits. We also find that adult groups, college students, and community college students gravitate toward the program to get a real-world taste of investing and the capital markets."
In its 43-year history, the SIFMA Foundation has reached over 20 million youth, Mortimer said.
"On an annual basis, we typically reach around 600,000 students, 15,000 teachers, and 12,000 schools across all 50 states," she said. "Our programs are used outside of the United States as well, in 60-plus countries. And our goal is to increase this, because everyone needs to learn about personal finance, credit, and investing to navigate life decisions successfully."
Advertiser Disclosure
CardRates.com is a free online resource that offers valuable content and comparison services to users. To keep this resource 100% free, we receive compensation for referrals for many of the offers listed on the site. Along with key review factors, this compensation may impact how and where products appear across CardRates.com (including, for example, the order in which they appear). CardRates.com does not include the entire universe of available offers. Editorial opinions expressed on the site are strictly our own and are not provided, endorsed, or approved by advertisers.