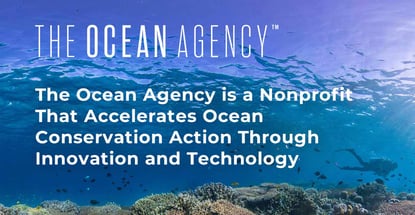 In a Nutshell: After spending a decade in advertising, Richard Vevers took his experience out on the water and created The Ocean Agency. The nonprofit serves as an advertising agency for the ocean, raising awareness through visually engaging and informative campaigns that lead to ocean conservation action. The organization has teamed up with big names, including Google, NOAA, and Adobe, among others for campaigns that have led to an Emmy-winning documentary on The Ocean Agency and front-page stories in top national publications. Partnerships are a key component to the success of The Ocean Agency's efforts, so the nonprofit offers several ways individuals, companies, and organizations can become engaged and help make a difference in the oceans.
Richard Vevers had spent the early 2000s working in the advertising world in London, when he said he began to grow tired of the industry. After one particularly bad meeting, he simply left it.
"I decided, 'Right, that's it,' stormed off, and became an underwater photographer," Vevers said.
As Vevers learned more about the ins and outs of underwater photography, he noticed that nearly every other underwater photographer he encountered was independently wealthy and didn't really need to make money.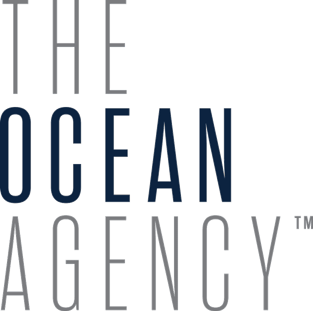 "But I found myself working with a lot of conservation organizations helping out with design and advertising," he said. "And I realized there were all these (environmental) issues going on that I had no idea about."
Vevers came to believe that he and many others were unaware of some of the major issues facing the ocean, its wildlife, and its ecosystems due to communication problems.
And that's when, in 2010, he founded The Ocean Agency with an approach that would bring Vevers' vast experience in advertising into the world of ocean conservation and awareness.
When the Ocean Agency began working on some of its initial projects, Vevers realized it wasn't only a communications problem that was hurting conservation efforts — a lack of investments to fund scientific research was also holding the industry back, he said.
"You kind of think that a large proportion of philanthropy goes to the environment, and a large portion of that would go to the ocean," Vevers said. "It's actually only 1% of philanthropy that goes to the environment and about 0.15% goes to the ocean. You've got virtually no money to solve some of the biggest issues on the planet."
This knowledge only helps Vevers and his growing team at The Ocean Agency focus their efforts more intently on raising awareness about crucial issues surrounding the ocean.
Serving as an Advertising Agency for the Ocean
"Everything on land is dependent on a healthy ocean. It produces oxygen, it controls the weather, the water supply — whether you can grow food," Vevers said. "Society tends to keep a terrestrial focus so we thought we should bring in some advertising skills and change that focus a bit."
Vevers combined his advertising background and love of the ocean to create a nonprofit that uses creativity, technology, and partnerships to raise awareness and support crucial to ocean conservation action.
As in advertising, particularly of the ocean, are important to convey the urgency of conservation, Vevers emphasized.
"It's critical that we get really good imagery that tells stories," he said.
In recent years, major global reef die-offs in the world's oceans have gone largely unnoticed by the average person mainly because the only images associated with the events were of very poor quality and difficult to understand, Vevers said.
"Because we had these cameras that could take these epic, wide-angle shots, we went out to locations where we got these incredible vistas of the corals all turning white," he said, referring to the third bleaching event that occurred in 2014.
"We were able to make the front page of The New York Times and The Washington Post, and other major publications — simply because we had the imagery to tell the stories," Vevers continued.
He said that establishing a strong visual base is key to The Ocean Agency's general approach. Once an issue has the best possible imagery, then it engages people and takes them on the journey of conservation.
"By bringing together major players and thinking creatively, we're able to change the game, approaching ocean conservation like never before," according to the organization's website.
Taking Google Street View Underwater, Highlighting Reef Challenges, and Other Success Stories
The cameras, capable of taking epic underwater photographs that brought attention to reefs were invented by The Ocean Agency.
"Our first project was to take Google Street View underwater," Vevers said. "We invented the (XL Catlin Seaview SVII) camera, teamed up with Google, and got a sponsor on board. "We went off on these epic trips to some of the best locations in the world."
The underwater Street View gave anyone the ability to glimpse beneath the ocean's surface.
"More people went virtual diving in the first week of its launch than have ever been diving in person," according to The Ocean Agency website. "The imagery is the most-viewed underwater imagery in history (with views in the billions), and we're just getting started."
It was in late 2014 that The Ocean Agency used its cameras to document the Third Global Coral Bleaching Event and captured visually stunning yet heartbreaking imagery of the Great Barrier Reef and other dying reefs in American Samoa, the Maldives, New Caledonia, and Japan.
The Ocean Agency's work in capturing these images was documented in Emmy Award-winning Netflix film, "Chasing Coral." And, in 2016, The Ocean Agency shifted from simply raising awareness to creating solutions.
"It was the year we finished filming 'Chasing Coral', started our Seaview Education program with Google, and changed our focus from documenting the problem to creating a solution: a global plan to save corals," according to the website.
The result of this new approach was the 50 Reefs project.
"The initiative had the ambitious goal of identifying a global portfolio of coral reefs with a good chance of both surviving the impacts of climate change and being able to help repopulate neighboring reefs," according to the organization.
The project pulled together expertise from some of the world's top coral reef scientists to identify an even greater number of reefs than was originally anticipated. Following the publication of the 50 Reefs findings, Bloomberg Philanthropies pledged $86 million in funding — one of the largest philanthropic donations in history for coral reef conservation.
More recently, The Ocean Agency partnered with Adobe, Pantone, WeTransfer, UN Environment, the World Surf League, and PADI to initiate the Glowing Campaign.
"The Glowing campaign, launched in June 2019, challenged the creative community — and the powerful brands they work with — to use three attention-grabbing colors of climate change to amplify coral's warning signal and demonstrate support for urgent action," according to the organization.
The focus on bright colors is inspired by the fact that some corals change to incredibly bright colors when under stress from heat waves and excessive sunlight.
Facilitating Partnerships and Programs so Individuals, Brands, and Businesses Can Make a Difference
If it's not already clear, partnerships are an extremely important factor in The Ocean Agency's efforts. Big names like Google, Adobe, NOAA, and many others not only speak to the legitimacy of the organization's efforts, but these partners help raise awareness and access to even more funding.
"We are a very unique not for profit," Vevers said. "We bridge the gap between the conservation organizations and the scientists and the brands. And that is absolutely critical if we're going to address these problems at the speed we need."
The Ocean Agency highlights three ways in which it secures and works with partners to bring about these important changes.

The Propeller Program is aimed at science and conservation organizations, and provides marketing and communication training and support.
"Inspiring action requires creative marketing that leverages design, branding, innovation, and partnerships. The techniques used by businesses to sell goods and services should be used to accelerate ocean conservation," according to the agency.
Another program, Ocean League, helps make it easy and rewarding for businesses and brands to support ocean conservation.
"We help businesses unlock the potential of ocean conservation by using their own unique expertise, influence, and workforce to create a global impact that's good for business," according to the website.
The Ocean Agency also facilitates an array of creative campaigns suitable for nearly anybody interested in ocean conservation. These campaigns are intended to make it easy and fun to facilitate a positive impact.
"One of the biggest challenges in ocean conservation is finding meaningful ways for individuals, businesses and brands to get involved — especially for those based far away from the ocean," according to the website. "We develop campaigns to make it easy."
How to Support The Ocean Agency's Efforts
For someone living in a landlocked state or without an immediate connection to ocean conservation efforts, making a real difference may seem difficult, Vevers acknowledges.
That's why The Ocean Agency focuses on investing in garnering government support and encouraging individuals to find ways to improve their lives by supporting conservation action.
"It's not about 'don't do this, don't do that.' It's about looking for the opportunity of change," he said. "I think if everyone changed their perception on how they look at these issues, suddenly we will make massive progress very, very quickly."
And for businesses or individuals interested in supporting The Ocean Agency directly, the nonprofit accepts donations online via ActBlue Charities.
Advertiser Disclosure
CardRates.com is a free online resource that offers valuable content and comparison services to users. To keep this resource 100% free, we receive compensation for referrals for many of the offers listed on the site. Along with key review factors, this compensation may impact how and where products appear across CardRates.com (including, for example, the order in which they appear). CardRates.com does not include the entire universe of available offers. Editorial opinions expressed on the site are strictly our own and are not provided, endorsed, or approved by advertisers.