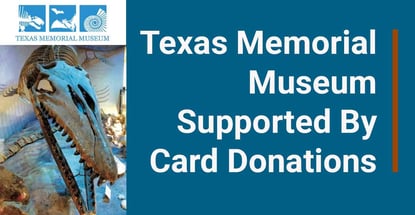 Our experts and industry insiders blog the latest news, studies and current events from inside the credit card industry. Our articles follow strict editorial guidelines.
In a Nutshell: The Texas Memorial Museum is a great destination for those who want to learn about the natural history and cultural heritage of Texas. It offers visitors a number of exhibits to explore including dinosaurs, fossils and Texas wildlife. The museum also hosts educational programs suitable for children of all ages. The museum is temporarily closed for renovations and will begin reopening in September 2023. Those who wish to offer support can send gift donations through the museum's website.
For those looking to embark on a journey through time, the Texas Memorial Museum (TMM) offers a glimpse of the state's natural history.
The museum was created by the Texas legislature between 1936 and 1938 as part of the lone star state's centennial celebration
By 1959, TMM was handed over to the University of Texas at Austin. To this day, it remains a well-regarded museum of science and natural history in the Austin metro-area.

The museum offers a variety of exhibits that include fossils, dinosaurs, Texas wildlife, and gems and minerals. Some noteworthy displays of fossil specimens excavated in Texas include the Quetzalcoatlus, part of the ancient pterosaur group of flying reptiles, on exhibit in the Great Hall.
The Quetzalcoatlus, which stood 12 feet tall and weighed as much as 500 pounds, is believed to be the largest flying dinosaur to ever live. Museum guests can also view rare samples of Texas insects.
Carolyn Connerat, Managing Director of the Texas Memorial Museum, said that a particular favorite among visitors is the museum's mosasaur, Mosasaurus hoffmannii, one of the largest known marine reptiles which was discovered close to Austin in Onion Creek.
"People see the fossils and they have that moment of, "Wow, this was in the ocean, and where I'm standing, and where I was that many years ago was underwater,"" said Connerat.
She said the goal of the Texas Memorial Museum is to have the majority of its fossils and other exhibit items originate from Texas.
"That's a fun thing for people to realize when they come here," said Connerat. "You hear about other dinosaurs that might be up in Montana or the Dakotas, but we had these animals here in Texas, in our backyard."
An Upgraded Visitor Experience
The museum was closed during COVID and then reopened once concerns over the pandemic started waning. Unfortunately, the reopening didn't last long. After losing some of its long-term funding and experiencing a reduction in its staff, TMM had to shut down again in March 2022.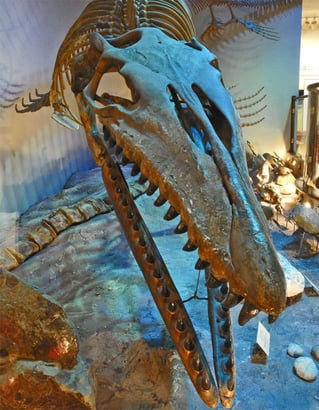 Jay Hartzell, the President of UT Austin and David Vanden Bout, Dean of the College of Natural Sciences, agreed it was a good time to pause and look at the vision for the museum and how to restore it.
Since the temporary closing of TMM, a business plan has been put in motion to restore and revitalize the museum as the top historical museum for Central Texas that will engage audiences and spark curiosity about science and natural history.
Connerat said the museum will begin its reopening in stages, starting with the Great Hall in September 2023, followed by other exhibits over time.
As the managing director, Connerat is in charge of overseeing the renovations and said that they include everything from repainting and re-roofing to redoing lighting and putting in new flooring.
And, of course, the exhibits will be revamped as well. The museum's foundational exhibits, like the Hall of Geology and Paleontology and the Hall of Texas Wildlife, will remain and be improved while new exhibits will enhance TMM's tone and educational atmosphere.
"We are also updating the signage and the interpretive programming to bring them up to the current age and to make them more engaging and interactive for our guests," said Connerat.
She said that the vision for Texas Memorial Museum and its new reopening is to tell the story about life in the natural world. "From deep time and when the solar systems and planets were formed all the way through prehistoric life to the current time. And then we'll also be having an exhibit about the research being done at the university that impacts future life in the natural world," said Connerat.
Donations Help Drive The Mission Forward
Those who would like to donate to the Texas Memorial Museum can visit its website and go to the donation page. Patrons can choose to make a one-time gift or a recurring gift. The museum also provides alternative methods to donate by phone or regular mail.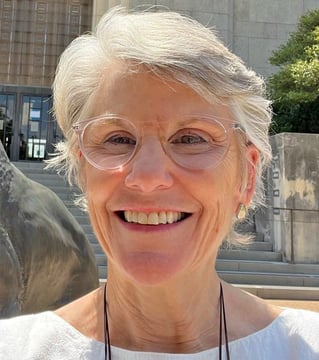 By offering donations, people can help TMM with its education programs, exhibits, and general operations. Connerat said the museum has had quite a few smaller donors over the years during its operation.
"Our goal is to grow that base of donors of not only our alumni and friends from the university, but those who are passionate about natural history and science," said Connerat.
She added that every amount from $1 and up is always needed and put to good use at the museum. "As those gifts come in, they help us to do everything from developing the educational programming for the K through 12 students, to helping us do our exhibits and build the exhibits," said Connerat.
"It helps us with our collections, our upkeep on the collections, and the operations to actually take care of collections. So every dollar makes a difference," she said.
The University of Texas at Austin and the College of Natural Sciences made the initial investment for the renovations to help the museum staff get started with the needed work.
Connerat noted that the hope for the long-term sustainability of the museum is to build up an endowment to support operations. She said having an endowment is a very common need for most museums.
"We don't have one right now, and so that's really our goal," said Connerat. "Something that the university and the college really want us to do is to get those outside investors to help us. Not only with those that have a passion about a particular exhibit or an area they'd like to invest in, but to help us also with this operational side."
Teaching Children And Inspiring Curiosity
Museums serve a number of purposes and among them is to preserve history, illustrate the pains and mistakes of the past, gain a deeper understanding of different cultures and inspire future generations to build greater achievements.
At the Texas Memorial Museum, educating children is a top priority and the museum provides programs and opportunities to enlighten youth.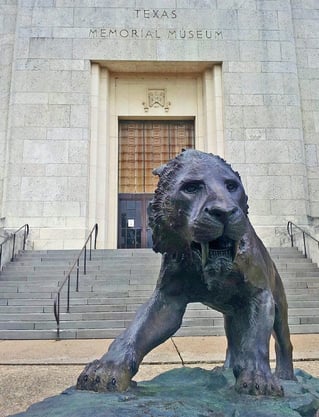 For those unable to visit the museum, TMM also offers curriculum resources on its website that teachers and parents can use for children to continue learning about natural history.
"One of the key elements of who we are as a museum is the educational mission that we have," said Connerat. "Whether that is with our K through 12 classes and busloads of students who used to come here and will come here in the future, our teacher training that we cover about science and natural history, as well as working with our university students, and just the general public."
Connerat said that everyone can be a scientist at heart, and it's important for visitors to feel welcomed into a museum that explores the value of learning about the past and how it drives the future.
"We never want anyone to feel intimidated by it, and we want to make it come to life for them with stories about science and natural history," she said.