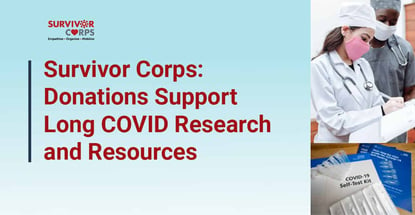 Our experts and industry insiders blog the latest news, studies and current events from inside the credit card industry. Our articles follow strict editorial guidelines.
In a Nutshell: As the COVID-19 pandemic progressed from its initial phase into peaks and valleys of transmission and hospitalization, SurvivorCorps stepped in where needed to mobilize the response. In addition to supporting COVID research, education, and advocacy, SurvivorCorps hosts a widely used global map of post-COVID Care Centers and has an influential social media presence. Donations fund research into the symptoms and treatment of long COVID, which potentially affects 20 million Americans or more.
As the COVID-19 pandemic took hold in the US in March 2020, practitioners and researchers quickly discovered some patients experienced symptoms that lingered for months after infection. Others manifested new or recurring symptoms over time.
The effects of long COVID, the term used to refer to the long-term effects of COVID-19, include cognitive malaise or "brain fog," loss of taste and smell, pulmonary and respiratory distress, and general fatigue. The US Centers for Disease Control reports that as many as one in five adults who have had COVID — possibly 20 million patients or more — experience lingering effects of COVID.
The severity of the patient's initial COVID symptoms does not seem to factor into whether they experience long COVID. As the pandemic progressed, researchers found long COVID appeared randomly in the COVID population.
Amid the initial uncertainty, SurvivorCorps, a COVID nonprofit established at the start of the pandemic, assumed a leadership role as a long COVID patient advocate and resource.
Diana Güthe founded SurvivorCorps after she became one of the first people in her area to test positive for COVID. Its original mission was to organize plasma donations for COVID research, but it has evolved into expediting the scientific process by connecting patients with researchers through its website. When incidences of long COVID increased, SurvivorCorps quickly added information for long COVID support services and began serving as a general information clearinghouse for researchers and government officials.
Donations help the largest grassroots COVID-19 movement. SurvivorCorps educates and connects survivors and families to research communities, acts as a legislative and policy advocate on behalf of long COVID sufferers, and keeps stakeholders up to date on testing, treatments, research, vaccines, and support.
"We led by identifying gaps in the government response and filling in as a group of private citizens," Güthe said. "Government guidance has been minimal and often obscured, and we're here to break it down."
At the Forefront of the Long COVID Crisis
SurvivorCorps got its mission from Güthe's drive to make a difference after she became one of the first COVID patients in the country.
"It was a moment in time when we were in a state of global crisis, and the idea that just having survived this virus could empower you to save lives without a white coat was extraordinarily powerful," she said.
Federal resources for long COVID on the SurvivorCorps site include links to agencies, departments, and resources for workers, employers, youth, and policymakers. Info on hearings, briefings, and legislative efforts keeps readers abreast of long COVID advocacy efforts. And guidelines from the Centers for Disease Control and other public stakeholders help optimize care.
Because long COVID can qualify as a disability under the Americans with Disability Act (ADA), SurvivorCorps also offers the latest ADA guidance regarding the law's protections and responsibilities.
Some of the leading medical minds in the country comprise SurvivorCorps' advisory board, and the organization maintains partnerships and alliances with dozens of impactful companies and nonprofits. Links to SurvivorCorps research, surveys, reports, and published research from across the COVID community ensure SurvivorCorps stands as an authoritative and comprehensive long COVID resource.
"We've led the efforts in research for long COVID, support services for long COVID, advising the government, and working with medical experts across the field," Güthe said. "We know you can't get to the experts, so we're here to bring the experts to you."
Supporting Post-COVID Research and Care Access
Each patient course seems unique, and knowledge about long COVID accrues only as experience with the disease grows. It's an ongoing battle for patients and families to stay abreast of the field and know the best course of action at any given time.
That's true for caregivers as well. Across the country and globe, Post-COVID Care Centers (PCCCs) are evolving to deliver more effective long COVID care by assembling multidisciplinary teams to look holistically at treatment. Comprehensive and coordinated treatment pathways guide the recovery process.
Through its dynamic PCCC map, SurvivorCorps enables patients and families to search its real-time network for a nearby center to deliver the best care. Every PCCC facility approaches care differently, but SurvivorCorps assists the search process by labeling providers according to the services offered.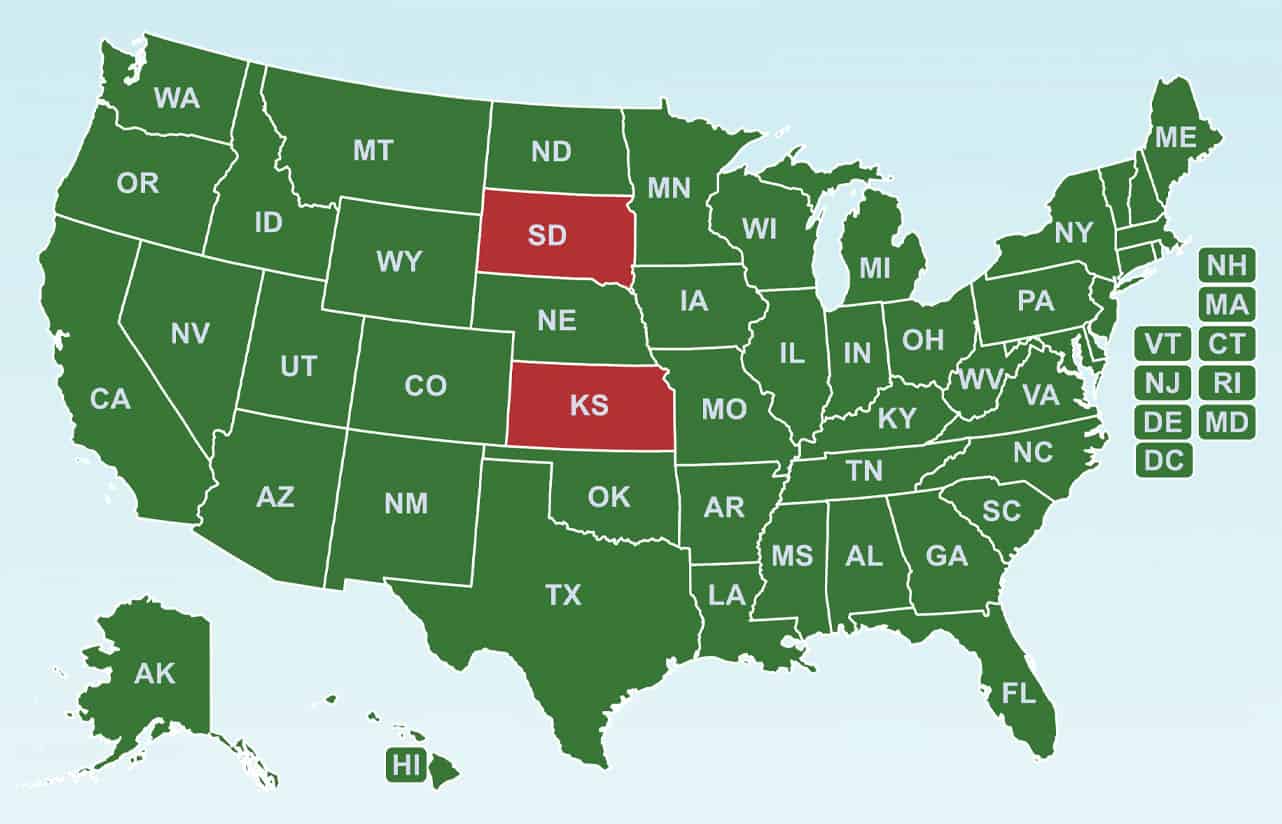 Multidisciplinary long-term recovery providers offer the most comprehensive care. Rehabilitation and therapy providers focus on rehabilitation, while acute COVID-19 recovery providers often offer inpatient services focusing on improved function after severe illness or hospitalization.
As if the work weren't important enough for the good it does for those in need of care, the SurvivorCorps map also helps state departments of health and other stakeholders provide info they could not gather on their own. In effect, SurvivorCorps, a private, donation-dependent nonprofit, acts as a curator for tax-supported agencies, a reality that makes its dependence on fundraising more acute.
SurvivorCorps offers a PCCC Best-Practices Guide as a suggested framework and standards of practice for providers and facilities establishing PCCCs. Those seeking care may also turn to the guide to assist in the search process.
"As the only dynamic map of PCCCs in the country, our website is the most comprehensive resource," Güthe said. "Our plea for funding is that we are doing the government's work with no cash."
A Community Dedicated to Ending the Pandemic
SurvivorCorps continues to provide valuable research data as the long COVID phenomenon affects more patients and families. With its Facebook group containing more than 200,000 members, SurvivorCorps has generated perhaps the largest database of non-hospitalized COVID patients worldwide.
"That data is critical to researchers and physicians trying to understand the true nature of long COVID," Güthe said.
Initial funding for SurvivorCorps came from the Gates Foundation and the Chan Zuckerberg Foundation. With those large entities no longer electing to offer support, Survivor depends on smaller corporate donations and public support.
Güthe said SurvivorCorps must continue to fill gaps in what the public provides through its official institutions. As more data comes in, SurvivorCorps assists in understanding long COVID as a constellation of symptoms that can cause various pathologies.
"I argue that long COVID is not as mysterious as most people think," Güthe said. "It's our responsibility to identify what strains are familiar, in what context we've seen them before, and how we've treated them."
That will help explain long COVID's persistence. Adrenal fatigue, mitochondrial dysfunction, circulatory disruption, and chronic viruses are some of the causes of the inflammation that keeps people with long COVID sick with seemingly no way out.
Researchers also need to know more about why women suffer from long COVID more often than men. One theory holds it's an unregulated overresponse of the immune system, and women are more prone to autoimmune diseases such as multiple sclerosis and fibromyalgia. SurvivorCorps hopes to develop better understanding that leads to therapies to provide relief and a fresh start for many.
"These people suffering from long COVID are the veterans of the pandemic and are owed a duty of care that they aren't receiving," Güthe said. "We're all vulnerable, so we need to keep a laser focus on the research and communicating what we're learning."