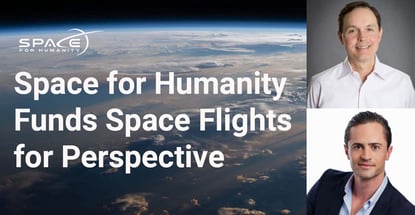 Our experts and industry insiders blog the latest news, studies and current events from inside the credit card industry. Our articles follow strict editorial guidelines.
In a Nutshell: Space for Humanity wants to help mission-driven world leaders see Earth's issues from a new perspective: above the earth's atmosphere. The philanthropic organization has sponsored Citizen Astronauts from around the world to experience the Overview Effect, described as the "cognitive shift in awareness that occurs when a human being looks down on the Earth from space." When they return to Earth, these space travelers have a new sense of what matters most and how to solve seemingly intractable problems. The organization accepts donations from those interested in space travel and philanthropy.
In 2021, Sara Sabry, a mechanical and biomedical engineer, was the first person from Egypt to travel into space. Sabry was chosen as the second Citizen Astronaut for Space for Humanity and flew on Blue Origin's NS-22 flight with five other crew members.
Sara had been interested in space throughout her life before her flight. She developed the nonprofit Deep Space Initiative (DSI), which aims to make space research more accessible, and participated in a two-week analog moon mission, recreating the harsh conditions of space.
The most important aspect of the trip for Sara, however, was the social impact she made in her trip to space.

"Many Egyptians have lost hope in our future and my hope is that by going to space, I can contribute to changing that; to bring hope to people, and to make them proud of where they come from. I believe that sharing my experience with the world will motivate the younger generation of Egyptians to pursue education and help change the perception of women in the Arab world, showing the world what we are truly capable of," she said.
She'll also use her experience in space to develop her initiative, in partnership with the Egyptian Space Agency, called the Space Ambassadorship Program, which helps support children's interest in space and rockets. When she was growing up, many children in the Arab world weren't watching rocket launches, for instance.
Sara's story exemplifies the mission of Space for Humanity, a nonprofit that sends "purpose-driven leaders" to space so they can better serve Earth. The organization is part of the philanthropic arm of space investor Dylan Taylor's active portfolio of projects. The project was inspired by the Overview Effect, which suggests that astronauts view the world differently after returning from space travel.
Sending a Diverse Cohort Into Orbit
Since Space for Humanity was founded in 2017, more than 10,000 people from 150 countries have applied to be Citizen Astronauts. In the screening process, Rachel Lyons, Executive Director of Space for Humanity, and her team look for people who are committed to using space travel as a tool for transformation.
"We believe that to solve all of our greatest challenges, we must look at them from a new perspective. There's an Albert Einstein quote that says, 'We can't solve the problems we've created with the same level of thinking that created them. So, we want to help people from all over the world to see bigger things," Rachel said.
Successful applicants are interested in many social causes, ranging from education to ending poverty or cleaning up their cities.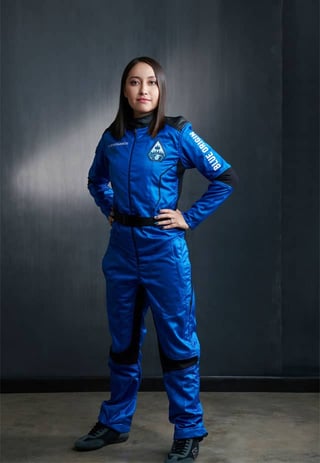 "We select our people based on their potential for impact, demonstrated leadership skills and history, demonstrated execution, and alignment with mission, all those sorts of things," Rachel told us.
Space for Humanity's first Citizen Astronaut was Katya Echazarreta, the first Mexican-born woman who ever traveled to space. The organization chose Katya because of her work in bringing more boys and girls into STEM fields and generating interest in space exploration in Mexico.
After their space flights, both Sara and Katya said the sky feels smaller, rather than bigger, than it had before. Their trips certainly changed their understanding and context of human existence.
Rachel went to the capsule retrievals after Sara and Katya returned from space.
"When Sara came out, she had her hands thrown to the sky, looking up. She was crying because she was so moved by her experience of seeing the Earth from space. It's stuck with me ever since," she said.
How the Nonprofit's Rockets Work
While Space for Humanity is flight provider agnostic and aims to send as many people to space as possible, its first two flights have been 11-minute rocket rides on Blue Origin. Citizen Astronauts are in a capsule on top of a rocket, and as the rocket lifts into space, a booster shoots off from it, and the capsule detaches.
"The people are floating in the capsule, and the booster lands itself. The capsule floats in space for two or three minutes, and they all are floating and weightless, looking back at the earth. Then, the capsule floats down to Earth via parachutes," Rachel said.
While the space flight is relatively short, the Space for Humanity team helps astronauts prepare before and after the journey. The first step is pre-flight preparation.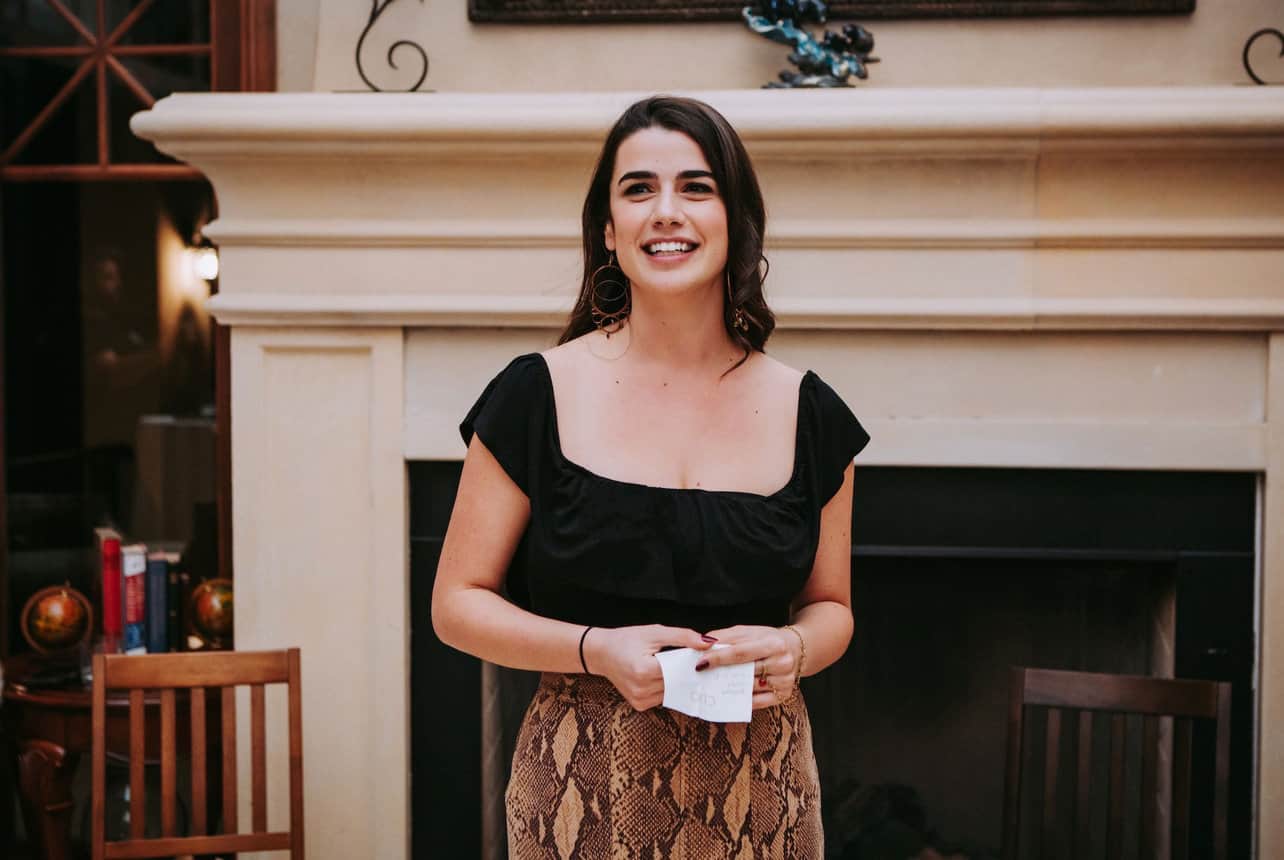 "There are certainly personality traits that will help someone have a more transformative Overview Effect experience. If you're closed-minded and focused on your job, and you're not open to taking in the view, you're going to have a less-transformative experience than someone who is ready to receive Earth and all of its glory," Rachel told us.
Citizen Astronauts also receive post-space flight support called an Integration. The concept is similar to that of living abroad for an extended period of time; afterwards, home, and what seemed familiar, is newly strange.
"In those moments, you need support and integration. So, we're actually helping you take the gold from your experience, helping it make you different in your life," said Rachel.
Space for Humanity: Donations Can Make a Difference
Since it was founded in 2017, Space for Humanity has been able to send two Citizen Astronauts to space and has developed a robust pre- and post-flight training program.
The team is already seeing the impact of this space exploration.
"Suddenly, our astronauts have a new understanding of all of our greatest challenges, because they see them from this bigger lens. Often, they are humanitarians, environmentalists, activists, or politicians who now see and understand the perspective that we need. It's not about sending every single person into space. It's about sending people who are going to be seeds and plant this perspective far and wide," Rachel told us.
Space for Humanity will continue developing new partnerships, especially since the organization vows to remain vehicle-agnostic.
Still, space flights are expensive, and the organization needs all the support it can get. The team has already developed powerful partnerships with flight providers and donors. Individuals interested in Space for Humanity's mission can make a one-time contribution of money, crypto, or stock, or become a member. Credit card holders should also research whether they can donate their rewards, points, or mileage directly to the organization.
"The donations that come in move our mission of having these people help us share this perspective with more and more people. Ultimately, we want to help people adopt the knowledge that we live on a planet and understand the way that we need to interact with Earth," said Rachel.