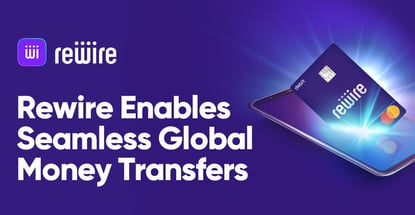 In a Nutshell: Rewire is a neobank for migrants that offers a seamless way to make cross-border money transfers in Europe, among many other services. Customers receive a free international bank account number (IBAN) and a free Mastercard debit card that works like a conventional domestic bank account. Migrant workers often occupy two financial worlds — they pay bills where they're living, but they also often help support people back in their home country. Rewire brings financial management into the mainstream for a growing number of those consumers — especially in Asia and Africa.
People who work and study outside their home countries encounter obstacles with the financial system that domestic banking customers rarely experience.
Proving identity and residency in a new country can be complicated, and transferring money across borders can be expensive and time-consuming. Work immigrants often have to juggle different accounts and multiple financial service providers to manage bills where they live and work, and send money to their home countries.
They may face language and cultural barriers, professional and educational challenges, and even the expectations of those back home who may rely on them for support.
That's why a growing number of Asian and African migrants in Europe and Israel use Rewire to obtain a free IBAN account and prepaid debit card that together provide an all-inclusive digital banking solution. Instead of using cumbersome wire transfers to navigate multiple providers in two or more countries, users can earn, spend, and transfer money as if borders didn't exist.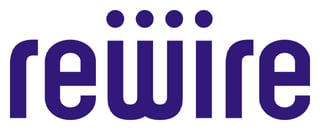 They also save on fees while conveniently managing all their finances from a single mobile app.
Founded in 2015, Rewire originated with a team of Microsoft developers and entrepreneurs who set out to solve problems with cross-border remittances. They quickly discovered that consumers we're looking for a more holistic financial solution.
"The first thing any migrant needs is the ability to send money back home," said Saar Yahalom, Co-Founder and CTO of Rewire.
But soon after the Rewire team developed a solution for remittances, they started to receive a flood of requests to help open bank accounts, store value, and attain debit cards.
"We understood that there was something much larger that was missing," Yahalom said. "Our customers were having a tough time accessing basic financial services that for someone integrated into the environment were trivial to obtain."
Direct Partnerships Streamline Transfers in International Financial Corridors
The key to Rewire's success is that it does not offer a one-size-fits-all solution to cross-border financial services. Instead, the company builds strategic home country partnerships that meet the unique needs of each market it serves.
The platform's functionality stems from the connection between the IBAN account and the debit card, which has a global reach. Migrants gain access to international banking services and direct deposit, and can transfer money to recipients in Asian and African countries, including the Philippines, India, Thailand, and Nigeria.
"We cater to exactly what our customers need on both sides of each corridor. And with each segment, it's a little bit different," Yahalom said. "With Filipinos, it's making social security payments online, for example. With Nigerians, it's providing the right kind of savings products so our customers can maximize their benefits."
International partnerships make those transactions cost-effective from the user's point of view. In Israel, that means working with the country's largest pharmacy chain to help customers load their cards with cash at their retail locations. And in the Philippines, it means direct integrations with the largest banks and digital wallets to help users save on euro/peso exchanges.
Rewire also partners with top banks In Nigeria and Thailand and makes additional lower-cost transfers and exchange services.
"If you want to serve a wide range of countries, you go to an aggregator, and you pay the middleman," Yahalom said. "But we want to reduce costs, so we don't try to serve every country. Instead, we try to serve the countries we're in very, very well."
Tech Improves Logistics and Simplifies Onboarding
Another component of the Rewire value proposition is its simplicity. As a tech platform that functions as a bank with an international footprint, Rewire has the tools that solve many of the logistical problems migrants traditionally face in getting up and running in a new country.
"Banks in Europe correctly focus on their domestic audience — they serve the average customer very well," Yahalom said. "And neobanks serve millennial Europeans. Although they both do an excellent job of giving the average European a very good current account, they're not focusing on other populations."
Rewire begins by using technology to overcome the bureaucracy of opening a bank account. While it's routine for a domestic financial consumer to present identity and location verification documentation, it's not that simple for someone to establish themselves in a new country.
"So instead of relying on proof of address documentation, we do a geolocation verification, and for the identity, we do a selfie verification against ID," Yahalom said. "And right away, we provide the customer with a virtual debit card so they can start purchasing what they need online."
The virtual card is powered by an app that enables users to budget and manage their finances from a unified interface. Within a few days, customers receive their physical card, which is backed by Mastercard, works everywhere, and carries no annual fees or ATM withdrawal fees. The card helps new arrivals fit in with their peers.
"It's using the most up-to-date vertical design, so our customers can take pride in it," Yahalom said. "Our message is that we're providing a VIP card that has the functionality of a card from a neobank."
A Modern Solution for the Underserved Migrant Market
Rewire helps bring cross-border financial services into the mainstream by smoothing out transactional corridors and creating a unified solution. Its international online banking services allow its customers to support their developing home countries.
That's made possible by the unique confluence of forces that accelerate global financial integration, according to Yahalom.
"When we started in 2015, a lot of our customers still used feature phones, but now they all have smartphones. And we can actually provide very sophisticated services to all of them," he said. "Regulations are also changing, I think, at the fastest pace in the last century."
Meanwhile, Rewire is also working hard to help more potential customers catch up to today's market. The platform's community features are tailored to specific markets and reflect cultural patterns.
Managers maintain direct connections with Rewire communities. They also contribute blog posts, Facebook Live sessions, and features for community self-education.
"When you talk about money with Indian migrants, for example, it's very different from the way you talk with Nigerian migrants because the cultural and basic educational background is quite different," Yahalom said. "So one of our main missions at Rewire is to level the field for everyone."
As Rewire expands into new markets and services, the plan is to bring those customers along.
"We expect to launch other innovative cross-border banking products that, until today, were simply not feasible," Yahalom said.
Advertiser Disclosure
CardRates.com is a free online resource that offers valuable content and comparison services to users. To keep this resource 100% free, we receive compensation for referrals for many of the offers listed on the site. Along with key review factors, this compensation may impact how and where products appear across CardRates.com (including, for example, the order in which they appear). CardRates.com does not include the entire universe of available offers. Editorial opinions expressed on the site are strictly our own and are not provided, endorsed, or approved by advertisers.