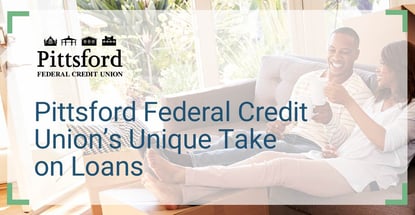 In a Nutshell: In covering the wide world of finance, we like to occasionally take a deep dive into financial institutions that grab our attention for one reason or another. Pittsford Federal Credit Union, which has served the Greater Rochester area since 1968, stands out for its member-focused approach. While many credit unions offer lower rates and fewer fees than banks, Pittsford FCU takes it a step further with its progressive thinking about loans. Pittsford FCU members approved for loans receive the same rates whether their credit score is 510 or 810. The credit union also partners with area schools to offer financial literacy courses and maintains a Financial Education Center on its website for members of all ages.
Credit cards are never very far from our minds here at CardRates, but we also like to explore other related areas in the wide world of financial services. Regular readers may have noticed that this includes taking deep dives on credit unions around the country that stand out for various reasons.
For Pittsford Federal Credit Union, which serves the Greater Rochester area, a major distinguishing characteristic is its unique approach to loans and its strong member-focused programs. While it's true that most credit unions maintain a people-helping-people philosophy, Pittsford Federal Credit Union takes the philosophy to new levels in some respects.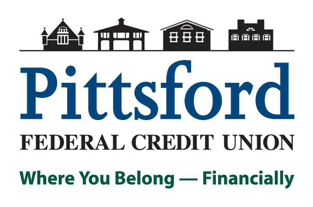 We reached out to the credit union's General Manager, Brian Scudder, to learn more about the institution's products and services.
"Teachers formed the credit union back in 1968 when our charter was granted, and we had our first deposit in 1969," Scudder said.
The credit union was run by volunteers for the first few years after its inception before one of the volunteers, Bill Martin, officially took the position of general manager. His son later took the leadership reins before retiring in 2018. So, Scudder is the institution's third general manager in more than 50 years.
"Pittsford Federal Credit Union has now served members for 51 years, providing financial resources, competitive products, and outstanding service," according to the website. "The Credit Union continues to grow and is currently the fourth largest credit union in the Greater Rochester area."
While the credit union now has a community charter and a much wider membership base, Scudder said its member-focused ethos has not changed.
The Credit Union's Approach to Lending Sets It Apart from Many of Its Peers
One of the characteristics of Pittsford Federal Credit Union that caught our attention was its approach to lending. While credit unions tend to offer lower rates and fewer fees than their bank counterparts, Pittsford FCU goes a step further.
"If you look at our call report, you'll see our fee income is very low against our peers. Our net loan yield is low, which means we charge our members less on loans," Scudder said. "Our cost of funds is high, which means we pay our depositors more."
In fact, the credit union's fee income is about one-third or less than what many of its peers see, Scudder explained.
"So we're just a little bit different in that regard, we don't have risk-based pricing," Scudder said. "With all of our loans, if you can be approved that day, everybody gets the same rate that day whether your score is 510, or 810. We just don't believe that our evidence suggests that we can charge someone more just because of their credit score."
And the institution's charge-off ratio is one-tenth of charge-off ratios seen in peer institutions, Scudder said.
"There are a whole bunch of things we do that we think are different, like collections reports to me. Lending reports to me, and I have a direct conduit to both," he said. "Our collections process is not the typical 'you get a percentage of what you collect.'"
Instead, the credit union takes a more human approach when it comes to members who are having trouble paying their loans.
"We call them and see if they'll talk to us. We ask, 'Is everything ok? Do you have food? Do you have the heat on? How's your medicine? Now, let's talk about worrying about your loans,'" Scudder said. "We get that mindset change from 'We're going to attack you until you give us money,' to 'We are actually here to help you.'"
This more caring and tactful approach pays off in the end. Not only do many Pittsford Federal Credit Union members stay for life, but they don't forget the ways in which the credit union helped them.
"It creates situations where people five years after their loan has been charged off and long forgotten are able to walk in with a check and say, 'Thank you. You helped me when I needed it most. I couldn't pay you until now, but here's your money back,'" Scudder said. "And that's the kind of environment we like to create."
A Range of Financial Literacy Resources with Something for Everybody
It's not just its approach to financial products and services that demonstrates Pittsford Federal Credit Union's member-first philosophy. The organization also provides a range of financial literacy resources to help its members get on, and stay on, a healthy financial path.
Scudder said that, for the past eight years, the credit union has been going into every seventh-grade classroom in the Pittsford School District to teach financial literacy.
"It's almost 20 sessions a year — the 'Home and Careers' course is a half-year program, and we visit for one class during their Money Matters segment," he said. "We go in and provide a money smarts talk. And it goes right down to the origins of money, from barter/trade to the efficiency of currency all the way through to safe use of debit cards. And why you spend more when you swipe plastic versus paying cash."
Watch on
The course also addresses the importance of saving, the cost of debt, and other pertinent real-world issues, Scudder explained.
"In addition, we use a program called Banzai. We sponsor every school we can find within our field of membership," he said. "We're in 15 schools with Banzai right now. We're absolutely behind supporting that fully."
The credit union also partners with the BALANCE Financial Fitness Program for members of all ages.
"We want to help you achieve your financial goals, whether that means getting out of debt, sending the kids to college, buying your first home, or retiring," according to the website. "That's why one benefit of Pittsford FCU membership is access to personal finance information and counseling six days a week. And it's free!"
Pittsford FCU also maintains a Financial Education Center on its website that includes tips and advice to help guide members along their financial journey.
Carrying the Institution's Technology-First Approach into a Post-COVID World
Scudder said he's been with the Pittsford Federal Credit Union for 27 years, and was originally hired as part of its IT group. Even before that, he worked as a tech consultant for the institution.
"I've been coming to this building since 1989, and the ethos has always been technology first," he said. "We've never had cash in our branches. We use the ATM network. We use technology. We use ACH — all that good stuff."
"In the age of technology, PFCU strives to keep up with the changing needs to provide the best service to members. In January of 2012, the mobile application for smartphones and tablets was released," according to the website. "This allowed for simpler access to account information on the go."
Later the same year, the credit union added mobile check deposit functionality for its digital banking members. And in 2014, it partnered with Popmoney to allow members to pay someone through their email address or mobile phone.
"ApplePay was added to the list of PFCU services in fall of 2015. This addition makes it easy to pay without even needing to open up your wallet, as your card information can be securely attached to your mobile device," according to the website.
Thanks to its tech-first philosophy, the credit union didn't really have to change all that much when the COVID-19 pandemic hit, Scudder explained.
He said that, while some members who were not familiar with digital banking were hesitant to embrace the technology at the beginning of the pandemic, many have been pleased with it.
Scudder believes the future of banking lies in more tech-focused applications, and one of the main challenges ahead will be learning how to maintain that close personal connection with its members the credit union is known for. This could mean more phone calls, using video technology, or increasing the frequency of the credit union newsletter.
Whatever the answer, Pittsford Financial Credit Union will be up for the challenge.
Advertiser Disclosure
CardRates.com is a free online resource that offers valuable content and comparison services to users. To keep this resource 100% free, we receive compensation for referrals for many of the offers listed on the site. Along with key review factors, this compensation may impact how and where products appear across CardRates.com (including, for example, the order in which they appear). CardRates.com does not include the entire universe of available offers. Editorial opinions expressed on the site are strictly our own and are not provided, endorsed, or approved by advertisers.