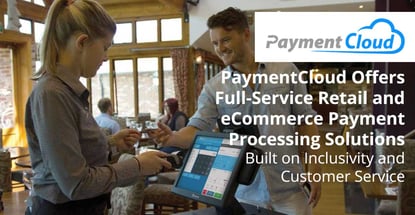 In a Nutshell: Processing credit card transactions is key to growing a loyal customer base for storefront retailers and ecommerce businesses alike. But, sometimes, companies run into challenges when trying to find a payment system partner that can help boost their bottom line. That's why thousands of U.S. retailers turn to PaymentCloud, an industry leader that has built its reputation on pricing, technology, partnerships, and customer service. A stable payment solution is a fundamental necessity in virtually every industry, and PaymentCloud handles the processing details so businesses can focus on what they do best.
Cash payments are on the way out, which means that not many U.S. businesses can get by without processing credit card transactions. Research indicates that most shoppers carry cards and actually prefer to swipe when they spend.
For ecommerce businesses, of course, payment processing services are a necessity. But even purely storefront retailers need to accept cards to boost sales, efficiency, and profit margins.
But obtaining a merchant account with a bank that includes a payment processing solution isn't always easy. As the payment industry has evolved in the digital age, the complexities of managing and mitigating financial risks have created obstacles that merchants must overcome. Those may include doing business in categories deemed to carry a higher risk.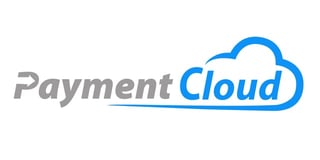 PaymentCloud was founded to help merchants get — and keep — card programs up and running. And any business looking for a seamless, flexible, customer-service-oriented payment processing solution can benefit from working with the professionals at PaymentCloud.
Big banks and tier-one payment service providers tend to focus on merchants with chargeback ratios on the lower side. That means they also tend to pass on industries based on recurring subscriptions and continuity billing. Even thriving merchants doing business in categories outside of the mainstream may find themselves locked out of the system.
"Because we are equipped to handle the high-risk verticals, we have the tools to support the low-risk stuff as well," said PaymentCloud Chief Technology Officer Neal Hamou. "And we can beat our competitors all day long with our rates and service."
Technology and Integrations to Fit Any Business Preference
The first order of business for PaymentCloud customers is to get a merchant account up and running. Rather than confine its business to a single acquiring bank, PaymentCloud has active partnerships with more than a dozen providers.
"Most merchant services companies are tied to one bank, and that's it," Hamou said. "If that one bank can't do it, or only offers a certain type of terminal, the merchant is out of luck. But we have the flexibility to offer far more solutions to our clients."
As far as technology, that means retailers working with PaymentCloud can choose from a range of affordable solutions — including some of the most advanced point-of-sale systems. And if a retailer already has a POS in place, PaymentCloud can reprogram it to work with the chosen provider.
"When someone says they want to use Clover, I know which one of our banking partners I can get that from," Hamou said.
Retail solutions extend to countertop terminals with chip readers and NFC capabilities for handling mobile payments through services like Apple Pay. And for sales that happen on the go, PaymentCloud offers mobile/wireless terminals that help everyone — from restaurant servers and salon stylists to pop-up store operators — do more business.
Solutions for ecommerce merchants start with a gateway ID and a secure, compliant virtual terminal for processing credit and debit cards and other card-not-present transactions, including mail and telephone transactions.
Those services integrate with any shopping cart the merchant has in place or wants to use, including Shopify, WooCommerce, WordPress, and Wix, among many others. PaymentCloud will either deploy an existing plugin or build a custom connection using its open programming interface.
"We have all the gateways, the virtual terminals, and the compatibility with different content-management systems — we integrate it all," Hamou said.
Courteous, Professional Support is Only a Phone Call Away
It's all highly complex, but from the merchant's point of view, PaymentCloud makes it seem simple. That's because PaymentCloud is dedicated to efficiently handling any challenges that may occur along the way.
"Everyone has a dedicated account rep who they can call at any time," Hamou said. "If they're having an issue with funding, or they can't log into something, or they see delays, they can pick up the phone, and we're on the other end."
As a risk mitigator in the payments industry, PaymentCloud accepts declines from hundreds of authorizing banks and tier-one providers.
Customer support is also key in this industry as merchants can sometimes encounter frustrations that threaten their very livelihoods when they are unable to accept payments.
"We slow down the process, explain what's going on, and get them approved at the right place," Hamou said. "We do a good job of converting them into happy customers by putting them first and always being there."
Support requests run the gamut from terminal issues to more complex problems. In the heat of the moment, terminal miscues can be hugely frustrating. But PaymentCould doesn't play the blame game, concentrating instead on guiding the client through to a successful resolution.
More in-depth support helps with integrations, connecting payment gateways to shopping carts, and with the challenges of migrating data from previous platforms.
"We'll walk them through how to connect inside Shopify — all the payment sections and how to integrate their gateway," Hamou said. "Or maybe they have 1,000 customers they need to rebill on the first of each month, but their previous provider shuts them down. We'll handle that migration for them, so they don't need to pay a programmer."
Winning Business and Referrals by Solving Challenges
The result of that accessibility and responsive customer service is a win for clients — and for PaymentCloud. Happy customers tend to return to the company for service and tell others. That's why PaymentCould earns repeat and referral customers in droves.
"Many of our merchants come back to us with additional companies they want us to take on because they trust us and feel comfortable with us," Hamou said.
It starts when a rep reaches out and performs a test transaction with the merchant to ensure they know how to use the gateway or hardware.
And in an industry that could be characterized as volatile and pressure-packed, PaymentCloud keeps its customers happy by listening to their needs.
"We're always reaching out to our merchants and asking for feedback and reviews — good and bad," Hamou said.
Feedback translates into product strategies that help PaymentCloud stay on the cutting-edge. In the works is a refresh of the PaymentCloud website to include an expanded resource center that touches on all the questions the team receives concerning integrations.
Work also continues on plugins and other resource development to simplify onboarding and other client services. The idea is to create an end-to-end customer experience for both high-risk and efficiency-minded merchants that is on par with — or even above — what the most significant players provide.
"We're trying to push the envelope until we get this to where it needs to be — which is instant online approval, even in the high-risk spaces," Hamou said.
And PaymentCloud plans to maintain its dedication to clients while striving to provide robust payment solutions to the businesses that need them most.
"Because we're a merchant services company at heart," Hamou said.
Advertiser Disclosure
CardRates.com is a free online resource that offers valuable content and comparison services to users. To keep this resource 100% free, we receive compensation for referrals for many of the offers listed on the site. Along with key review factors, this compensation may impact how and where products appear across CardRates.com (including, for example, the order in which they appear). CardRates.com does not include the entire universe of available offers. Editorial opinions expressed on the site are strictly our own and are not provided, endorsed, or approved by advertisers.