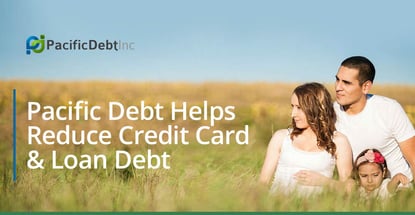 In a Nutshell: Credit card and unsecured loan debt can add up quickly for some people, and before they know it, they are struggling to keep their heads above water and their financial lives are quickly spiraling out of control. Pacific Debt offers a solution to help these consumers avoid bankruptcy or potentially end up paying credit card interest forever. The debt relief program facilitates a settlement between issuers of unsecured loans and consumers. The process often gives consumers a path forward and a settlement amount lower than the debt they currently owe. The company recommends that people struggling each month to keep up with more than $10,000 of debt explore the company's debt relief program as a possible solution to their financial problems.
Staring at a credit card statement with a minimum amount due that looks more like a rent payment than a credit card payment does not feel great.
I've been there. And although it was years ago, I still remember feeling the weight of those monthly credit card payments and wondering if I would ever get away from them. Thankfully, after I earned my master's degree and transitioned from entry-level jobs to a career, I was able to tame that credit card debt.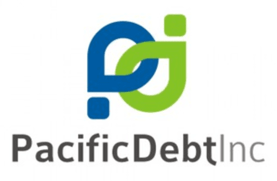 Unfortunately, millions of U.S. residents face substantial credit card or loan debt — without a path out. Once debt begins to get out of hand, it can quickly spiral out of control leading to catastrophic consequences on budgets and ultimately people's lives.
Many people hang on by a thread and make the minimum payment. But the reality is that if you're already thousands of dollars in debt, merely paying the minimum amount each month does little to actually chip away at the principal balance.
For people stuck in these kinds of dire situations, all hope is not lost. Companies like Pacific Debt can help consumers substantially reduce their debt.
"Pacific Debt was founded in 2002, so we've been helping consumers for about 18 years now," said Sierra Izzard, the company's Director of Operations. "We're a consumer debt settlement company, which means that we help consumers get out of debt for less than what they owe."
Having a company like Pacific Debt on your side can substantially ease the budgetary (and mental) stress of being in debt.
A Debt Relief Program to Ease Budget Burdens
Izzard provided some valuable insights into Pacific Debt's platform for those unfamiliar with how debt relief programs work.
"We structure the program around our client's budget so that the program is affordable for them and appropriate for them," he said. "We charge no upfront fees for our service, so it's very consumer-friendly.
Pacific Debt is not like credit counseling agencies or debt consolidation companies.
"Pacific Debt's main objective is to reduce your debt and monthly payments with its national debt relief program," according to the company. "Along the way, you'll learn to live debt-free without utilizing unsecured loans or credit cards."
Clients who successfully follow Pacific Debt's national debt relief program can be out of debt in as little as two to four years, according to the company.
"The customer stays in control. We set the program up to be affordable," Izzard said. "And our end goal is to provide the highest level of service and to get clients out of debt as quickly as possible, as painlessly as possible, and reduce the debt as much as possible."
He said Pacific Debt's services are currently available in 32 states — the complete list of states is available on the company's website. And for those who don't live in states where Pacific Debt operates, the company may still be able to help.
"For clients in the other states, we have a trusted partner network," Izzard said. "So we can refer you to somebody that can help you. We try to help everybody that we speak to and point them in the right direction."
Knowing When to Seek Assistance
"Anyone that's carrying over $10,000 in credit card debt and is not seeing progress on their bills — it's worth a phone call," Izzard said. "It doesn't necessarily mean that this program is right for you at this exact moment, but it's good to understand what your options are."
Izzard explained that about 90% of the consumer debt the company enrolls in its relief program is from credit card debt and unsecured personal loans.
"It's generally a situation where they've accumulated a significant amount of debt. Our average customer has somewhere between $25,000 and $30,000 in unsecured debt," he said. "They're at a position where they're typically just making the minimum payments and starting to fall behind."
In some cases, customers may already be in collections.
Izzard said people who are making the minimum payment and are concerned about not being able to stay above water financially can get an idea of how long it will take to pay off credit card debt by looking at their statements.
Watch on
"Most credit card issuers now will have a disclosure on the statement showing how long it will take you to get out of debt if you're just making minimum payments," he said. "Oftentimes the interest rate is 20%, 25%, or 30%. In some cases, even higher. That minimum payment is essentially just meeting the interest on the account."
In these situations, very little is actually going toward paying down the principal balance.
"That's what I call the forever program, which is if you keep making the minimum payments — especially if you're still using the cards — it will essentially never be paid off," Izzard said.
Satisfied Customers Attest to Pacific Debt's Effectiveness
Izzard discussed how consumers may be reluctant to enter into a debt relief program because their debt is like a dirty secret. They're not exactly excited to discuss it with a stranger. But ultimately, people end up being glad they did, as many online reviews attest.
"With many clients, there's a certain amount of shame with increasing debt," Izzard said. "Oftentimes consumers don't even share this information with their family members or friends. It's something they keep inside."
When new clients are speaking to a Pacific Debt representative, it's often the first time they're openly discussing their financial situation with another person. And their debt issue is frequently associated with another hardship, whether it's a medical situation, a divorce, or other personal issue. Some are simply embarrassed that they weren't able to manage their finances better.
"We try to take all the shame out of it," Izzard said. "We don't pass judgment on the customer's situation. The initial intake process is really just getting a good understanding of how they got to this point and trying to paint a picture of a path forward."
Many of Pacific Debt's clients find the company through internet searches, Izzard said.
"I have been working with Pacific Debt for nearly two years and have seen very positive results. My debt is disappearing and my account manager has been incredible, helping me when I need it most. I hope to be in a very favorable financial position at the end of this program and looking forward to rejoin normal life." — Thomas (Google Review)
Pacific Debt also posts some of its settlement numbers on its website to give people an idea of how much money they may be able to save over time. A recent settlement with PNC Bank brought the customer's debt from $7,000 to $1,425. Another settlement, with Chase, reduced the customer's debt from $8,650 to $2,076.
Izzard said most customers want to do the right thing and pay the debt they owe, so paying a reduced amount is a hurdle for some.
"They don't want to feel like they failed," he said. "But the reality is, what we're doing is a win-win. It's putting them in a position to avoid something more serious like bankruptcy. And it allows the credit card issuer to recover something. Something's always better than nothing."
Ultimately, Pacific Debt's goal is to help consumers find the right solution to manage their debt and help them avoid the "forever program," or perhaps worse — bankruptcy.
Advertiser Disclosure
CardRates.com is a free online resource that offers valuable content and comparison services to users. To keep this resource 100% free, we receive compensation for referrals for many of the offers listed on the site. Along with key review factors, this compensation may impact how and where products appear across CardRates.com (including, for example, the order in which they appear). CardRates.com does not include the entire universe of available offers. Editorial opinions expressed on the site are strictly our own and are not provided, endorsed, or approved by advertisers.