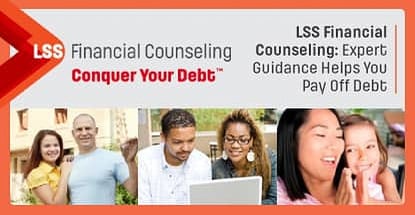 In a Nutshell: Credit card debt is, unfortunately, about as American as apple pie, and in August of 2017, the Federal Reserve reported the highest collective debt in history. People often bear the burden of debt with shame and overwhelming confusion. That's why organizations, like Minnesota-based LSS Financial Counseling, specialize in such crucial services. The nonprofit's financial counselors help people wade the waters of student loans, foreclosure prevention, and credit scores, among other areas of financial concern. LSS also helps people pay off credit card debt through Debt Management Plans, which are individualized payment plans established with creditors at reduced interest rates. The organization has countless success stories of people on these plans, including one couple who paid off $93,000 of debt in just under four years. //
In early 2013, Jeff and Cheryl, a Duluth, Minnesota couple, were in a financial rut — struggling to make ends meet with looming credit card debt to pay off. Cheryl had suffered from major health problems, which forced her to stop working and go on disability, cutting their income by a third. Jeff, a self-employed construction worker, was hit hard by the economic downturn. As they put more expenses on their credit cards, their debt began to pile up.
Another couple, Rod and Bonnie, found themselves in a similar situation. Rod, a self-employed contractor, suffered a sizable hit to his income during the Great Recession of 2007-2009. At the same time, the couple was making huge credit card payments that were barely covering the debt's associated interest rates. Bonnie recalls making $300 payments that brought down the bill by only $5 because of the high interest. They were one step away from bankruptcy without much hope of regaining control of their financial lives.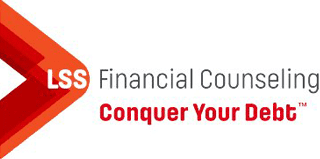 Both couples, nearing their respective breaking points, turned to LSS Financial Counseling. A nonprofit started in 1987 as a program of Lutheran Social Services of Minnesota, the organization has offices in Minnesota and Wisconsin, but its financial counselors help people all over the country.
LSS's mission is to help individuals conquer debt and achieve financial peace of mind, but it also provides financial education workshops to organizations.
Elaina Johannessen, the Director of the Debt Management Plan Support Team at LSS, recently spoke with us about why people typically fall into credit card debt, and how LSS guides them out of it. In particular, we discussed the nonprofit's counseling services and its personalized payoff plans, called Debt Management Plans (DMPs).
"The most common feeling among people who come in to see us appears to be shame, regardless of how they ended up with credit card debt," Elaina said. "We offer non-judgmental, realistic, and action-oriented advice, so people can take back control of their finances and reduce their worries about money."
DMPs Pay Off Credit Card Debt & Improve Your Credit Score
Elaina cited six primary reasons people fall into deep credit card debt: job loss/income reduction; medical bills; fluctuating/seasonal income; supplementing income with credit cards to keep up on everyday expenses; daycare costs; and new home or home improvements.
LSS provides several services to help overcome debt, including free credit report reviews, foreclosure prevention counseling, homebuyer education, reverse mortgage counseling, student loan counseling, and DMPs.
A DMP provides people with a consolidated, affordable payment plan in which the client makes monthly payments only to LSS, who subsequently redistributes money back to individual creditors on behalf of the debtor. Clients also typically receive reduced interest rates with the plans, which reduces the time it takes to pay off debt from 15 to 20 years, down to three to five years. Late fees are also avoided through regular payments, which allows even more of the payments to go toward the principal.
Despite the great boon DMPs are to clients who use them, there are several public misconceptions about them.
"People often believe that a DMP is like bankruptcy and ruins your credit," Elaina said. "While your score might take a slight dip at the beginning of the DMP because your cards are closed, your credit score will improve pretty quickly with on-time payments through a DMP. This is because making on-time payments is 35% of your credit score. Also, with a DMP, you pay down your balances faster than making minimum payments on your own. And debt balances owed is 30% of your score. So the further you get into the DMP, the better your credit will be."
Another misconception, Elaina added, is that people think of a DMP as a loan through LSS, but clients' money actually goes directly to their creditors.
"Creditors are setting the DMP guidelines, such as interest rates," she said. "LSS proposes payments and interest rates based on those guidelines."
Finally, people sometimes confuse DMPs with debt settlement, she added. "The major difference between the two is that debt is paid in full on a DMP, and with a debt settlement, you're only paying a portion of the debt, which harms your credit."
LSS Helps Clients 'See the Light at the End of the Tunnel'
Credit card debt in America is higher than it was during the Great Recession. A Federal Reserve Report showed that Americans had $1.021 trillion in outstanding revolving credit debt in June of 2017, beating the previous record high of $1.02 trillion in April 2008.
People often believe that paying off their debt is an insurmountable task, and it causes them great stress and shame. LSS seeks to counter both attitudes.
"There's no shame in having debt, nor in seeking help," Elaina said. "Sometimes things happen out of our control. Regardless of how the debt was accrued, you can't change the past, so we encourage people to focus on the present. If you put in the work — make lifestyle changes and some temporary sacrifices — you can conquer your debt and achieve financial stability."
As far as our two struggling couples, both managed to pay off their debt in five years or less with guidance from LSS and diligently following their DMPs. While Rod and Bonnie had their setbacks and were forced to make sacrifices, their lives have improved drastically since resolving their debt.
"When you get on a program like this, you're going to get results," Rod said. "I wish I would have done this five years earlier."
In just under four years, they paid off $93,000 in credit card debt, which Elaina called their ticket to a hard-earned retirement.
The other couple, Jeff and Cheryl, also made temporary sacrifices to get out of debt. They cut out any unnecessary spending, and Jeff took side jobs to cover their DMP payments. Because of their hard work, they too were able to conquer their debt in just under four years.
"Jeff and Cheryl are happy they did the DMP because they are now able to relax and truly live again," Elaina said. "People often think their situation is worse than it really is. When customers meet with a counselor, a budget is set up, and they see the actual numbers and realize it is not as bad as they thought. Once a plan is in place with concrete steps to take, customers can actually see the light at the end of the tunnel and that it is possible to pay off their debt."
Other Services Include Credit Report Review, Foreclosure Prevention, and Student Debt Counseling
Another service that LSS specializes in is helping people to obtain credit reports and understand their associated credit scores. People are entitled to one free credit report annually from each of the three major consumer credit reporting bureaus — Equifax, Experian, and TransUnion. LSS counselors can help people through the process of obtaining their reports, and the LSS website also has detailed instructions on the process for those who wish to do it themselves.
Consumer credit reports contain important data on where people live, if they pay their debts, and whether they've been a party in a court judgment or have filed for bankruptcy. Getting an annual copy of each report is important to ensure that the information is accurate, and to guard against identity theft. LSS counselors review the reports with people to fix any errors on them in an attempt to improve their credit scores.
Foreclosure prevention is another area of expertise for LSS counselors. They review the finances of each client, as well as their options for a mortgage modification, and even help them with the application paperwork submission to mortgage companies. Counselors will also help people take advantage of government programs to save their homes and postpone a sheriff's sale.
LSS also helps people navigate repayment of their student loans. Counselors help determine a borrower's eligibility for federal options, as well as contacting private lenders to determine alternative repayment solutions. They also help clients come up with plans to avoid default, and guide them through establishing a monthly budget for all expenses, including student loans. For those who have already defaulted on loans, LSS counselors help them get back on track.
Advertiser Disclosure
CardRates.com is a free online resource that offers valuable content and comparison services to users. To keep this resource 100% free, we receive compensation for referrals for many of the offers listed on the site. Along with key review factors, this compensation may impact how and where products appear across CardRates.com (including, for example, the order in which they appear). CardRates.com does not include the entire universe of available offers. Editorial opinions expressed on the site are strictly our own and are not provided, endorsed, or approved by advertisers.