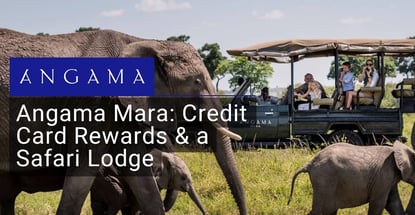 In a Nutshell: If you're itching for a unique adventure in the post-COVID world, Angama Mara in Kenya offers unforgettable safari experiences with modern-day comforts. Of course, since we are CardRates, after all, we also recommend leveraging credit card rewards for cash back or a statement credit to save some cash while traveling. The unique safari lodge overlooks the Maasai Mara, the ancestral home of Kenya's Maasai people. Angama Mara guests can head out on a real African safari, fly above the Mara in a hot air balloon, or simply relax in one of the comfortable guest areas. Accommodations include tented, glass-fronted suites and a unique safari lodge nestled in the heart of the Mara. The underlying philosophy behind Angama Mara is to provide a delightful experience to guests, and based on reviews and accolades, it doesn't disappoint.
This may come as no surprise to our regular readers, but here at CardRates we love to explore unique ways to turn our credit card rewards into unforgettable experiences.
While credit card perks come in all shapes and sizes these days, we're often drawn to cash back programs. These programs allow cardholders to cash in their hard-earned credit card rewards and use them in any number of ways.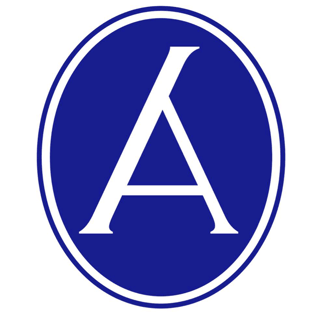 We tend to leverage those points for travel discounts, whether it's using them for a credit card statement credit or applying them directly toward discounted airline tickets, dining, or lodging.
Personally, I've enjoyed soaking up the culture and history in the Middle East, Europe, and Central America. But Africa is one bucket list destination I haven't yet crossed off.
Recently, we learned about Angama Mara, a safari lodge in the heart of Kenya. We reached out to the lodge's Head of Marketing, Ryan Brown, to learn more about the lodge, the surrounding area, and the many experiences Angama Mara has to offer.
"Angama is nearly six years old now, and what makes it unique is that we are situated on top of the Oloololo Escarpment at 1,300 feet, overlooking the Mara," Brown said. "It's the only 5-star lodge that has that view of the area."
The Mara — which means 'spotted land' in Swahili for the trees that dot the plains — Brown is referring to is Kenya's Maasai Mara — named after the ancestral home of Kenya's Maasai people — that is today considered one of the loveliest game reserves on the continent, according to the Angama Mara website.
Tented, Glass-Fronted Suites Make for a Unique Camping Experience in the Maasai Mara
"Angama is actually the Swahili word for 'suspended in midair,' which is what it feels like," Brown said. "And we oftentimes say being at Angama is like being between heaven and earth because it's just you and the sky, and nothing else."
The lodge was founded by Steve and Nicky Fitzgerald, a couple who are well-known for creating incredible safari lodges all over the world during their three-decades plus careers. After seeing the breathtaking beauty of the site and longing for it for years, the couple actually came out of retirement to create what may be their greatest accomplishment yet, according to the company.
"More than anything, Angama is founded on the underlying belief in guest delight with a fresh take on both the safari experience and lodge design," Brown said.
The lodge is primarily made up of two separate and intimate camp areas, featuring guest areas for relaxing and tented suites.
"Inspired by the old-world atmosphere of Nairobi's famous Muthaiga Club, guests dine, read, relax, and enjoy a drink in a place where indoors and outdoors merge into one," according to the company. "The architecture is filled with drama, the red brickwork inspired by local Maasai dwelling finishes."
When it comes to lodging, Angama Mara combines modern-day comforts without diminishing from the safari experience waiting just outside.
"Perched right on the edge of the escarpment, each of Angama Mara's spacious 100-square meter tented suites have floor-to-ceiling glass spanning all along the front to make the most of the dramatic views," according to the company. "The interiors are uncluttered, classic and above all, comfortable with splashes of Maasai Red, French Khaki, copper, and brass."
Adventure Awaits, From Safaris to Hot Air Balloons
While soaking in the scenery and relaxing in the tented suites or guest areas may be enough for some, Angama Mara offers an impressive array of memorable experiences for its guests.
For those who want a bit more adventure than the tented suites offer, the lodge recently launched the Angama Safari Camp. The light-footprint, sole-use tented camp accommodates up to eight guests in four en-suite tents tucked away deep in the heart of the Maasai Mara.
"This unique camp captures the romance and adventure of the glorious Golden Age of safaris, yet with a lightness of spirit that will both surprise and delight guests," according to the website. "Here, you can enjoy the comforts of 21st-century camping, but with the thrill of having nothing but canvas between you, the Mara and year-round abundant wildlife right on your doorstep."
Of course, guests can see the Mara on one of the lodge's safari excursions as well.
"The Maasai Mara never fails to deliver extraordinary wildlife sightings: prides of lion, solitary leopards, the shy black rhino, and abundant herds of elephant and buffalo are all to be found here in and amongst bountiful plains game," according to the company.
Brown said guests can choose from a variety of safari experiences, including a morning safari, afternoon safari, or full-day experience. Guests can also float above the Mara in a dawn hot-air balloon ride and see the area's wildlife from above.
"We try to make sure that if our guests are there for three, four, or five nights, that they get to experience a bit of all the things that we offer," Brown said. "So, one night we do boma, which is an outdoor fire, and the local Maasai perform traditional songs, dances, and jumping contests."
Another signature experience is an outdoor barbecue in the forest, he said. Chefs grill fish and meat over an open fire while guests enjoy the surrounding nature and lantern-lit dining experience.
Portions of the acclaimed 1985 film, "Out of Africa," were filmed on the site of Angama Mara as well, Brown said. Movie buffs and romantics can sign up for the Out of Africa Picnic and dine where Meryl Streep and Robert Redford acted out a famous scene from the movie.
These are just a few of the many activities offered at Angama Mara. A full rundown of the activities and sights to see in the area can be found on the lodge website.
Creating Optimum Experiences for Travelers
As Brown stated, providing a delightful experience for guests is one of the founding principles behind Angama Mara. And the company works hard to listen to feedback from guests and improve the experience even more for future travelers.
"We are constantly in communication — our camp managers, our reservations team, staff, and management about what's going on with our guests," Brown said. "Our staff are trained to try to understand our guests at all times. What mood are they in? Are they hungry? Are they tired? Are they having a great day? How can we make it better?"
This constant communication allows the lodge staff to make internal decisions on the fly that can make guest experiences even better. Brown said that perhaps it rained or the guests missed out on seeing a big game drive; the lodge staff can think of other unique experiences or ways to treat the guests to make it up to them.
Watch on
"Our approach to taking care of guests has been developed, tried, and tested over 30 years," according to the company. "Here, days are crafted around what guests want to do. We understand that guests are seeking a quiet place where they can reconnect with the world again. Angama Mara is also a place of fun, filled with the unexpected but always authentic, honest, and mindful that less is often so much more."
With an abundance of accolades and glowing guest reviews, Angama Mara has plenty of evidence to support its priority to offer a pleasant experience for all visitors.
"Without doubt the most magical hotel we've ever stayed in," wrote guest Josh R. "We arrived with very high expectations, and they were met and exceeded — literally from the first moment we set foot in our room."
Angama Mara has also been recognized by the likes of Fodor's, Condé Nast, and Travel + Leisure for a variety of awards, from its eco-friendly approach to reader's choice awards.
So, if you've been watching your credit card rewards accrue over the past year as so many of us have through the COVID-19 pandemic, cashing them in toward a stay at Angama Mara sounds like a great way to reconnect with the world.
Advertiser Disclosure
CardRates.com is a free online resource that offers valuable content and comparison services to users. To keep this resource 100% free, we receive compensation for referrals for many of the offers listed on the site. Along with key review factors, this compensation may impact how and where products appear across CardRates.com (including, for example, the order in which they appear). CardRates.com does not include the entire universe of available offers. Editorial opinions expressed on the site are strictly our own and are not provided, endorsed, or approved by advertisers.