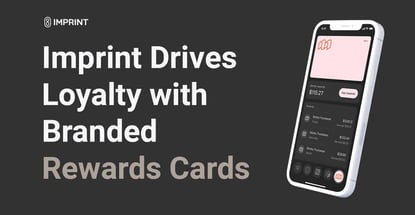 Our experts and industry insiders blog the latest news, studies and current events from inside the credit card industry. Our articles follow strict editorial guidelines.
In a Nutshell: Imprint is a modern branded card and rewards company. It enables company partners to offer their customers credit cards with higher credit limits and incremental rewards, as well as rewards cards that consumers can access with either a physical card or a mobile app. Both cards can be added to digital wallets so customers can pay in-store or online. Ultimately, Imprint's goal is to develop stronger relationships between companies and their consumers by devising useful and contemporary rewards programs.
In October 2022, Westgate Resorts, a time-share company and resort developer, and Imprint, a co-branded credit card company, rolled out its new World of Westgate Mastercard® Credit Card. Designed for consumers who regularly stay at Westgate Resorts, the card offers rewards on rooms, HOA payments, and purchases at resort properties.
"At Imprint, our mission is to build the best way to pay. Westgate loves their owners and guests, and we are excited to launch this program and deliver a more modern and rewarding experience for cardholders," said Daragh Murphy, Imprint's CEO.
Specifically, cardholders earn 3% rewards on purchases they make at Westgate, as well as 50,000 points they can use on future purchases when they sign up for the card. Later, when cardholders accrue rewards, they can use them for cash back at Westgate properties.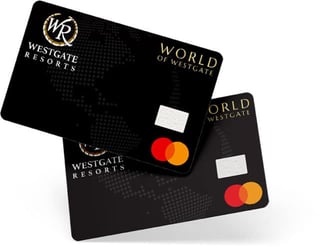 What's more, cardholders earn 1% rewards on every purchase they make, meaning they can earn cash back for future vacations while using the card. Other benefits include no annual fees or awards cap, and users can apply for card preapproval without it influencing their credit scores.
After approval, too, customers can access their cards instantly through the Imprint app. Cardholders can use the app to make payments, view their rewards, and see what transactions they've made.
This partnership with Westgate is one of many Imprint has with companies wanting to bolster their relationships with their customers. Branded cards and rewards let companies give back to their most consistent shoppers.
"Today, customers expect to be rewarded for their loyalty. To meet this higher expectation for rewards and deepen their customer relationships, brands have to invest in rewards programs that offer better, more personalized rewards for their best customers," said Alexandra Schwartz, Imprint's Head of Growth.
Imprint Has Made Its Mark on Co-Branded Credit Cards
Branded cards are a fairly new innovation, and from an industry perspective, it's difficult for a brand to build and run their own credit card program. Success rests on the partnership between the brand and the card issuer, and that's where the competitive advantage of a partnership with Imprint comes in.
"The trend across the industry is an increased focus on building an ongoing partnership on both sides – between brands and their card issuer, and between brands and their customers. Companies are not experts on how to build and run a credit card program or how to market that credit card program. In a partnership between the brand and the issuer, each of them brings their experience to bear in a way that creates a really innovative, unique and special partnership," Schwartz said.
Brands are initially drawn to Imprint because of the company's technology and the speed at which it can bring card programs to market — six times faster than a traditional bank. The company can usually bring a program to market in as little as three months, depending on the merchant's goals. Standard credit card program launches take between 18 to 24 months.

One of the benefits of an Imprint card is that customers can sign up for the card and see if they're approved with no impact to their credit score. What's more, the signup process takes less than a minute, and new customers can use their cards immediately and start earning rewards in real time.
"We provision a digital card that can get pushed into their mobile wallet, whether it's Apple or Android; it's compatible with both of those mobile wallets. They can start using it instantly after they push it to the wallet," Schwartz said.
Customizable Rewards Programs Drive Loyalty
Customers appreciate Imprint cards because they offer them more flexibility; they can earn cash back on every purchase they make. Every time a customer takes out their phone, or their wallet, they see their branded card, which keeps the company top of mind.
At the same time, companies reinforce customer engagement through other benefits.
"Imprint's credit and rewards card programs help companies reduce their payment processing fees, which allows brands to reinvest the savings and offer their customers more rewards and better rewards," Alexandra told us.
Imprint stays abreast of trends in different industries when devising rewards programs. That makes each partner's rewards program unique. The team designs these rewards based on a combination of what customers of a particular brand value, their buying behavior, and the expectation in terms of the market.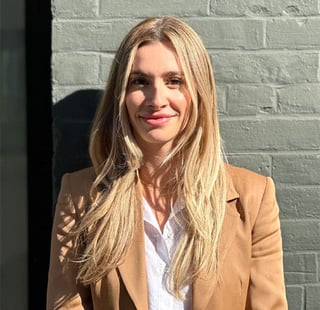 "You want to bring those things together in a way that feels unique to the brand in a way that's not just another spend to get there," Schwartz said.
Ultimately, the rewards help the company meet its goals and improve its relationship with customers. For instance, some Imprint partners want to incentivize certain types of customer behaviors, so they offer rewards to reinforce those purchasing habits.
In other cases, merchants want to implement a point-based program, while others prefer cash back-based programs or store credit-based programs.
"We offer brands more flexibility in terms of how you categorize the rewards experiences and construct the program; programs can be fully customized to add certain benefits that align with a brand's values. We can also offer rewards based on a single purchase versus everything customers buy, and we can give cardholders personalized rewards and differentiated promotions that are more relevant to them at that period of time," Schwartz said.
Imprint Brings Cards to Market Faster for Its Partners
Imprint has developed so much momentum, it's easy to forget the company only started two years ago. The team's mission is to lean into the co-branded credit card market where it sees opportunities to use technology to facilitate better partnerships between brands and their customers and between the issuer and the brand.
With strong venture capitalist funding and relationships with Visa and MasterCard, the young company has already started seeing considerable engagement from merchant partners. For instance, they are developing rewards programs with Selena Hotels and Horizon Hobby, a hobby product distributor.
"We also have a few large programs that are coming to market really soon that we're excited about," Schwartz said.
Brands turn to Imprint because they know they'll be entering into a relationship that is anything but one-size-fits-all. The goal of each collaboration is to create a better experience for card holders and get products to market more quickly than a traditional bank can offer. As Schwartz told us, Imprint/partner relationships are like a marriage because both sides have to be invested and work well together.
This combination of cutting-edge technology and individualized partnerships has already made Imprint a leader in the field. To the company's credit, Schwartz and her team are guest speakers on a co-branding panel at an upcoming MasterCard conference where they will discuss industry trends. Schwartz thinks she and her team were invited because they are a forward-thinking company.
"We're a trusted resource to help lead the industry through the innovation that we're seeing in terms of creating these bigger programs and the bigger value propositions for merchants and their customers," she said.