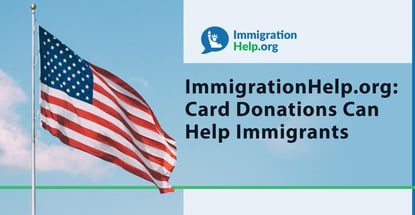 In a Nutshell: The Deferred Action for Childhood Arrivals (DACA) program began in 2012 to protect more than 700,000 young undocumented immigrants (known as Dreamers) from deportation. The DACA process is complex and controversial, leading many who are eligible to avoid engaging with it. ImmigrationHelp.org is a nonprofit dedicated to securing the immigration status of those Dreamers. Card donations help the team at ImmigrationHelp.org streamline and broaden access to DACA protections.
People from around the world are often drawn to the United States, where the Statue of Liberty stands as a symbol of acceptance, equal opportunity, and greater prosperity. But the reality of the U.S. immigration process doesn't always match those aspirations, and Americans have long been divided, politically, about the best way to move immigration policy forward.
In 2012, an inflection point was reached when President Barack Obama ordered the creation of the Deferred Action for Childhood Arrivals (DACA) program. DACA enables a generation of young people, known as Dreamers, who were brought to the U.S. by their parents, to live, study, and work in the U.S. on an official basis.
The legal controversy surrounding DACA adds to the already formidable challenge of applying for the program. Determining eligibility and submitting required forms and supporting documents is a complex process that carries a $495 fee payable to the U.S. Citizenship and Immigration Services (USCIS).

That's why ImmigrationHelp.org was launched in 2019 to simplify the pathway to DACA protection. The nonprofit organization, which was co-founded by an attorney whose parents were immigrants, evaluates applicants for DACA eligibility. The organization also prepares and submits the required forms and documents at no cost.
ImmigrationHelp.org depends entirely on donations and grants to continue operating. Those who want to help can make an impact quickly by using a credit card to donate directly on ImmigrationHelp.org's GoFundMe page. And most issuers will allow cardholders to cash out their rewards directly through their portal for a statement credit so they can donate cash to worthy nonprofits.
"DACA reduces fear of being taken from home and relocated to another country," said Fernando Urbina, ImmigrationHelp.org Director of Outreach. "Our goal is to empower immigrants by helping them access the benefits they're entitled to."
An Automated Platform for Seeking DACA Assistance
More than 700,000 people who entered the U.S. before they were 16 years, and who have lived in the States continuously since June 15, 2007, are eligible for DACA protections. There's no path to actual citizenship incorporated within the program. Still, individuals under DACA can obtain social security cards and official work permits that they can then renew every two years.
ImmigrationHelp provides a free screener app that automatically guides applicants through the process. It simplifies the legal language and reduces the number of forms conventionally involved in staying current with DACA. Credit card donations help its small team of technologists and attorneys streamline the platform and screener, and provide direct individual assistance and consultation.
"A lot of our funding goes toward better technology and databases to help individuals much more efficiently," Fernando said. "Everyone who comes to our site and has been eligible for our services has been able to get the help they need."
Watch on
Completing the screener and determining eligibility takes about five to 10 minutes. From there, ImmigrationHelp.org walks each potential DACA recipient through the application to USCIS, which is about a 90-minute process.
"That still significantly reduces the amount of time you would spend completing it on your own," Fernando said. "And before the forms are submitted to USCIS, our team reviews them to ensure there are no errors."
ImmigrationHelp.org can help applicants save money as well. Although DACA applicants using the site still must pay the $495 fee to USCIS, they can save thousands of dollars on fees typically charged by immigration attorneys.
"Those two high costs together make applying inaccessible for a lot of people," Fernando said. "We help individuals bypass those high legal fees."
Secure Global Access to Confidential Legal Services
Almost immediately after DACA went into effect in 2012, it faced legal challenges from states and even from other federal agencies. Then, in 2017, President Donald Trump ordered an end to the program for first-time applicants, spurring additional litigation.
The U.S. Supreme Court overturned the Trump administration's action in 2020, and a U.S. district court decision paved the way for President Joe Biden to reopen the program to new applicants. But the underlying controversy continues, and a Texas district court judge again shut down new applications in July 2021. Meanwhile, hundreds of thousands of individuals currently in the program are still responsible for renewing their status every two years.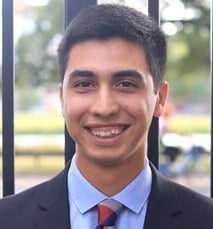 The opposition to DACA and other immigration initiatives casts some doubt on the continued viability of the program. Many outside the program who are eligible simply don't trust the government to sustain DACA and protect Dreamers over the long term. ImmigrationHelp.org's online platform aims to get forms to visitors quickly while keeping their data secure.
"We only ask for information that is needed to complete the application, and it's confidential," Fernando said.
Global accessibility also allows ImmigrationHelp.org to assist people more efficiently than in-person organizations with a strong web presence.
"We're able to help individuals across the country and on a much larger scale than some of these brick-and-mortar organizations," Fernando said. "In fact, many of those organizations are referring individuals to us when they reach capacity."
Dedicated to Making Immigration Easy and Free for All
DACA protects individuals who didn't decide to immigrate to the U.S. The program replaces legal limbo and the threat of deportation with protection and official status, enabling Dreamers to dedicate their energy and talents to pursuing their life goals.
Credit card donations allow ImmigrationHelp.org to extend DACA protections to as many eligible people as possible. Those card donations also help families stay together, open recipients to social and economic advancement through education and employment, and create a safer space for new generations of Americans to flourish.
ImmigrationHelp.org also provides a comprehensive learning center on its website. The learning center answers questions about DACA and provides information and resources for navigating the U.S. immigration bureaucracy as a whole. Many DACA-eligible individuals have Latin American origins, so the entire ImmigrationHelp.org platform is presented in English and Spanish.
"We know individuals sometimes don't fully understand the questions being asked of them. The guides, checklists, and timelines in our learning center are there to assist them throughout the application process," Fernando said.
ImmigrationHelp.org works with libraries across the country to add the service as a resource on its own sites, increasing accessibility and building credibility for the organization. It also has plans to expand beyond only serving DACA recipients.
"In the near future, we'll be helping with naturalization and citizenship," Fernando said. "What we're trying to do is make sure that individuals have access to all the resources they need and are empowered to take action on their own behalf."
Advertiser Disclosure
CardRates.com is a free online resource that offers valuable content and comparison services to users. To keep this resource 100% free, we receive compensation for referrals for many of the offers listed on the site. Along with key review factors, this compensation may impact how and where products appear across CardRates.com (including, for example, the order in which they appear). CardRates.com does not include the entire universe of available offers. Editorial opinions expressed on the site are strictly our own and are not provided, endorsed, or approved by advertisers.