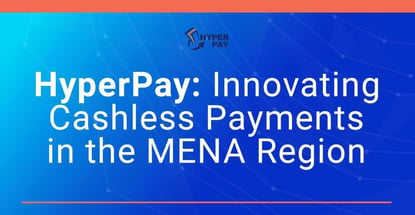 In a Nutshell: HyperPay has been processing cashless payments for online merchants in the MENA (Middle East, Northern Africa) region since 2014. The company handles multiple transactions, including payments, expansions, risk, and results tracking, within a single, security-oriented platform. HyperPay recently received funding from payment industry giant Mastercard to help expand its services. Now the company plans to identify the most effective way to enter other Middle Eastern and North African markets that can benefit from its platform.
Muhannad Ebwini, Co-Founder and CEO of HyperPay, began his career as a software engineer. In the early 2010s, he recognized how hard governments in the MENA (Middle East, Northern Africa) markets were pushing to digitize all transactions.
He envisioned a service that would simplify and boost cashless payments across international boundaries. So Muhannad connected with banks around the region to make his dream a reality.
"We started off developing the right infrastructure because at the end of 2014, when we only had one or two clients, we managed to get all the banks to become acquirers," Ebwini told us. "We connected with their central bank directly, and we were always the first to take any initiative with the central bank."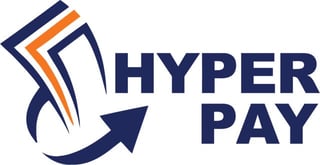 HyperPay was already set to serve more countries in the MENA region as tech adoption skyrocketed. But the COVID-19 accelerated the growth of virtual transactions, especially in countries in the Gulf Cooperation Council (Saudi Arabia, Kuwait, the United Arab Emirates, Qatar, Bahrain, and Oman), as well as in Egypt and Georgia.
Today, the region generates around $128 billion in mobile payments.
So HyperPay offers a robust suite of services for clients. Its billing feature allows clients to invoice their customers — and manage what they owe — on a single platform. The company also accepts 165 currencies from around the world.
Clients can accept payments, manage risk, and track results using HyperPay's payment features. And the company protects its clients with its robust security services.
"Our advanced fraud protection solution enables you to stay ahead of fraudsters by detecting risks, accurately. Maximizing genuine profits, and minimizing any possible losses, all while gaining customers' trust in your platform," according to the company's website.
Most Recent Funding Round Led by Mastercard
HyperPay has rapidly adopted customers across the MENA region, and in the last five years, the company has grown between 200% and 300%, according to Ebwini. The company wants to keep expanding substantially in the next five years, so Ebwini knew it would need to secure significant funding.
The company recently raised $36.7 million in a funding round led by Mastercard, Amwal Capital Partners, and AB Ventures.
"The transaction with Mastercard will help accelerate HyperPay's expansion beyond payments to deliver a complete suite of financial products that meet the evolving needs of its customers across all verticals," according to an article about the funding. "The partnership will allow HyperPay to offer new services to help businesses, governments and SMEs move from cash-based payments to a frictionless and seamless ecosystem utilizing the innovative capabilities of both HyperPay and Mastercard."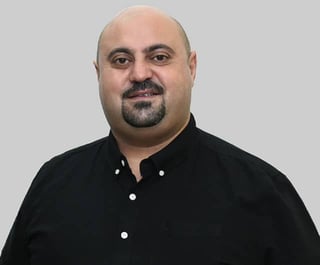 Ebwini said he plans to take advice from Mastercard to develop products and services for more advanced markets. This partnership will be useful in countries with governments that continuously modify their policies.
"This will help us accelerate our go-to-market action. Usually, when governments change their rules, the first thing they would do is discuss it with Visa, MasterCard, and others. This keeps us ahead of the market, so we know what governments are thinking of and how we can adopt it," Ebwini said.
The most recent funding round will allow HyperPay to expand into Egypt, Qatar, and Oman, and grow the size of its team to create more research and development opportunities.
"The proceeds from the round will be directed towards creating innovative solutions that will redefine the future of cashless payments in the MENA region. They will help us accelerate our growth beyond payments and allow us to deliver a wide array of products. We have earned our reputation by being quick to respond to the dynamic needs of our partners," Ebwini told Magnitt.
Expanding Technology into Other MENA Markets
Ebwini started by focusing on infrastructure and building strong relationships with banks and governments in Saudi Arabia, where HyperPay is based. HyperPay also developed localized, customized products for individual nations and sectors that required them.
For example,the company partnered with one of the biggest bankcard companies, UnionPay International in October 2021. The goal was to create faster online payments across international borders.
This partnership, similar to others HyperPay has created, will allow online merchants to accept payments from UnionPay customers.
"In Saudi Arabia, for example, UnionPay cards are already accepted at over 60,000 point-of-sale terminals and half of the local ATMs. This partnership will further improve UnionPay's online acceptance in the region, and will also benefit HyperPay's online merchants, as they can now accept payments from the continuously expanding market of UnionPay credit and debit cardholders," said Hany Al Deeb, Country Manager at UnionPay International Middle East.
After its latest successful funding round, Ebwini said he plans to use this same model of individualized product offerings to expand into more MENA region countries. That, in turn, will help HyperPay grow its number of devoted users.
HyperPay is competitive in the virtual payments space, and many clients stay with the company because of the features it offers. One unique feature is that the company offers the only approved cash out technology from the central bank. It also provides the only insurance aggregation feature among its competitors.
"All of these technologies make HyperPay very special and mean our veterans cannot just leave us. Though we are not the cheapest, we will always try to take automation to our cheapest price. We will also always give customers customized products that make their lives easier," Ebwini said.
Working With Thousands of Merchants Across Industries
Another reason HyperPay has so many users is because of its focus on three layers of security. The company leverages third-party security technology to protect merchants from fraud and has its own rules to prevent fraud.
"Between the three options we offer, we have not had any fraud at all in the past four or five years," Ebwini told us.
That fraud protection and other services have helped HyperPay support new and veteran merchants as they develop their eCommerce platforms.
"There are many governments that will never offer a license unless a company has a contract case point of sale. If you don't have it, you cannot take a license and, actually, they waive a lot of fees on anyone's eCommerce platform. It's a big issue now with some cash in some of the locations," Ebwini told us.
That is the case in Georgia, a country where HyperPay predicts it will add new clients and expand its services. Situations like these will likely arise across the MENA market, enabling HyperPay to grow and develop at a similar rate as it has been for the last five years.
As tech adoption grows in the MENA region, so will the need for companies to offer online payments. HyperPay has already helped develop that market and continues to grow this niche faster than many of its competitors.
"We will continue to focus on research, fintech, and how we extend to other markets. The most important thing was that the adoption rates are high compared with other markets. So, these things are very important to focus on," said Ebwini.
Advertiser Disclosure
CardRates.com is a free online resource that offers valuable content and comparison services to users. To keep this resource 100% free, we receive compensation for referrals for many of the offers listed on the site. Along with key review factors, this compensation may impact how and where products appear across CardRates.com (including, for example, the order in which they appear). CardRates.com does not include the entire universe of available offers. Editorial opinions expressed on the site are strictly our own and are not provided, endorsed, or approved by advertisers.