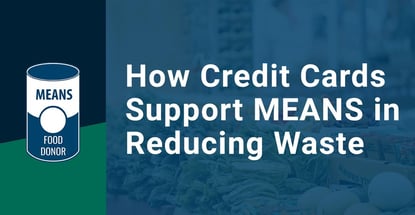 In a Nutshell: Unused edible food is often thrown away in large quantities in the United States. Many charities and food banks would like to take in more food but lack the logistics to do so. MEANS Database has created an innovative platform that allows donors to connect with recipients for easy transfer of goods. The non-profit organization doesn't charge for its services, and it provides donors liability protection and enhanced tax deductions.
In the United States, the amount of unused food that is thrown away every year is determined to be around 133 billion pounds. That's roughly 30-40% of the country's food supply.
In fact, food waste is the single most common material found in landfills in the U.S., according to the U.S. Environmental Protection Agency. Enough water and energy to supply 50 million homes go into a year of food loss.
Among the major contributors of this loss are consumers who buy and cook more food than they need. Households make up the largest portion of food waste followed by retailers, including restaurants and grocery stores.
Many restaurants lack the means to donate unused food that is still edible, and stores are legally required to throw away products that are past their expiration date, even though they are still consumable.

With over 38 million Americans struggling with food insecurity, according to the USDA, it's shocking that a country with so much overabundance cannot adequately feed those in need.
Despite the many charities and food banks trying to alleviate food hunger in America, the logistics of getting unused food where it needs to go is a major problem.
MEANS (Matching Excess And Needs for Stability) Database is one non-profit organization tackling this issue head on. Founded in 2015 by Maria Rose Belding and Grant Nelson, the organization created a first of its kind online platform that helps connect food donors to their recipients.
MEANS now has partnerships with more than 3,000 nonprofits and businesses across the US, and connections in all 50 states. Since 2015, MEANS has moved more than 4.2 million pounds of food.
Innovative Platform Connects Donors and Charities
MEANS Database initially began as a communications platform for nonprofits to contact each other. The operation really took off once MEANS informed its users that any business or nonprofit with extra food could post on the site. User groups were able to quickly connect with each other through automatic email and text notifications.
The nonprofit also offers transportation and a variety of logistical support. Most recipients are able to do their own pick-ups, but MEANS can assist smaller groups or those that are understaffed with moving goods.
There is still a tremendous amount of unused food that needs to be transferred for charity and MEANS continues to help facilitate that need.
"There's a lot out there. And a lot of times, we've found that the food businesses that have that excess are really just disconnected from the nonprofits doing a lot of the work. So we've seen a lot of value in our platform to be able to connect those dots," said Sammie Paul, Executive Director of MEANS Database.
"And there's so much, it's so great out there. Just last week, there was more than 182,000 pounds of frozen ground beef in Fort Worth, Texas. We helped facilitate that distribution through three nonprofit organizations – [MEANS] jumping in on transportation to help out with one of them – and then the other two were able to pick up themselves."
MEANS Database also takes into consideration the types of goods recipients want to receive and the infrastructure for collecting items. It's important to not only transport food where it has to go but also match the appropriate need.
"Rather than having these organizations with good intentions, drop a bunch of food on a location that can't necessarily handle it, or maybe their clientele doesn't have a cultural understanding or relationship with a specific item of food, we kind of focus on making sure that we facilitate a connection so that the donor who's donating his food isn't just giving it to an organization that doesn't need it, doesn't want it or doesn't have the facilities for it. It's all about choice as well," said Allie Wilson, Senior Program Manager at MEANS Database.
Mix of Supportive Funding Both Large and Small
MEANS Database receives funding through several different channels. It does grant writing as well as individual donations. The majority of its funding comes from partnerships with large organizations.
The Grubhub Community Relief Fund is a major donor. It has supported MEANS' community meals program through purchases from small businesses. The fund has also supported a lot of food recovery work that MEANS does across the country.
"We also have a lot of individual supporters, some recurring donors, some people that read an article about us, are excited about our work and donate one time, and we have a lot of different fundraisers that we're always running," said Paul. "So there's some specific areas where we have a particular project that needs some additional support, or just general kind of across the board funding. It's a pretty big mix."
MEANS also receives government funding through the EPA. The Healthy Communities Grant Program for EPA Region 1 allows MEANS to do recovery work with the Rhode Island Department of Health and another food recovery organization called Rescuing Leftover Cuisine.
Those wishing to give can go to the MEANS donation page and choose either a one-time or monthly contribution with their credit cards. Donating to charity using a rewards-earning card is not only convenient, but it also helps cardholders earn rewards on every dollar donated. In addition, credit card annual statements can work well for keeping track of expenses, including charitable donations.
Pandemic Creates a Greater Need
The pandemic affected people and businesses from every walk of life. And the number of severely food-insecure people has doubled since before the pandemic. By mid-March 2020, MEANS was receiving many calls from its nonprofit partners that the need for food had gone up astronomically.
At that time, MEANS expanded its traditional model of food recovery by engaging in a community program that reached out to struggling restaurants that lacked PPP funding. With the help of a financial donor, MEANS was able to source meals to nonprofits and keep those restaurants in business.
The organization also worked with other groups to deliver food to seniors who were homebound due to COVID-19 and because of their own health issues.
The need fluctuated at times depending on the COVID-19 situations in different geographical areas. "When there was a COVID uptick, there were more people actually going [to food banks] because they couldn't go to work. They weren't getting any paid time off," said Wilson.
Current economic pressures are creating new challenges for food donations due to inflation, supply chain disruptions, and the continuing rise in gas prices. The organization is seeing a new wave of requests for food but less availability than before.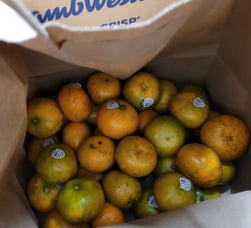 "Recently, when it comes to the rising price of gas, a lot of people quite frankly can't go to the grocery store," said Wilson. "You're choosing between going to the grocery store, filling up your tank or buying healthy food for your family. That's a really hard choice for a lot of people to make."
As transportation costs increase, donors are finding it more difficult to move goods along. MEANS is trying to deal with this by raising funds so the organization can transfer the goods directly. When it offered transportation in Philadelphia, the amount of food that was being moved went up by 20x.
"Due to the current state of the world, a lot of people are estimating that it's going to go up significantly. And in order to combat that, there's going to be a need for a lot of creative solutions," said Wilson.
Advertiser Disclosure
CardRates.com is a free online resource that offers valuable content and comparison services to users. To keep this resource 100% free, we receive compensation for referrals for many of the offers listed on the site. Along with key review factors, this compensation may impact how and where products appear across CardRates.com (including, for example, the order in which they appear). CardRates.com does not include the entire universe of available offers. Editorial opinions expressed on the site are strictly our own and are not provided, endorsed, or approved by advertisers.