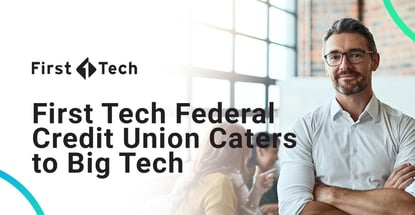 Our experts and industry insiders blog the latest news, studies and current events from inside the credit card industry. Our articles follow strict editorial guidelines.
In a Nutshell: First Tech Federal Credit Union is built by the technology community, for the technology community. The credit union provides tailored services to the world's leading technology-oriented companies, including Microsoft, Google, Intel, and Amazon, and their employees. First Tech is a leader in technology and digital banking, and has services that help members boost their credit or start their credit journey from scratch. Its financial resources educate members so they can make smart money decisions.
Silicon Valley is known for its rich diversity and the innovations in technology we know today. Tech companies, including Apple, Amazon, Google, Microsoft, and countless others, recruit engineers and computer scientists from all over the globe to work in the U.S. These companies find the brightest minds from around the world, sourcing top talent to help build their brands. The CEOs of both Google and Microsoft were born in India and moved to the U.S. for the opportunities it offered them.
And a common problem for many who first arrive in the U.S. is understanding America's financial system. Trying to navigate credit, loans, purchasing a house, or even just using a credit card pose problems to people who don't have that experience.

First Tech Federal Credit Union works specifically with technology companies to help those people who have never navigated America's financial system. The credit union was founded in 1952 by employees of Hewlett-Packard and Tektronix. First Tech offers customized products, services, and tools to learn financial wellness for employees of its partners in technology-oriented companies.
First Tech is based in San Jose, California, but oversees assets of more than $15 billion from its 680,000 members that come from 50 states and 22 countries. To be a member, you have to work for or be a family member of an employee at one of First Tech's partners, work or live in Lane County, Oregon, or belong to the Computer History Museum or the Financial Fitness Association.
Enhancing and making the process to get financial assistance easier is a priority for First Tech. To start people on the path to financial wellness, the credit union needs people to sign up. Its application process is quick and easy, and takes only takes five minutes to complete, according to the First Tech website. And it can even be done before entering the U.S.
"We work to understand their needs and set them up with a checking account, a credit card, car loans and other products they may need before they arrive in the U.S.," President and CEO of First Tech Federal Credit Union Greg Mitchell said. "We are able to help ease the transition for people who move to the U.S. and integrate them into the U.S. banking system. We are proud of what we've done to simplify the lives of new immigrants and of the strong reputation that we've built within the foreign national community."
Offering Credit Cards for Every Type of Spender
While First Tech Federal Credit Union offers important services to those new to the U.S., it also caters to the needs of every worker in the tech industry. The credit union offers five different Mastercard credit cards for different types of spenders within the sector.
Its Odyssey Rewards card offers consumers up to 3% cashback and the ability to earn premium rewards for travel and dining. This card is free for the first year and then has an annual fee of $75. First Tech recommends this card for anyone who spends about $3,000 a month and pays off their balances.
Its Choice Rewards card offers consumers up to 2% cash back with no annual fee and low rates. The Platinum Rewards card gives 1% cash back on every purchase with no annual fee and an even lower rate than the Choice Rewards card.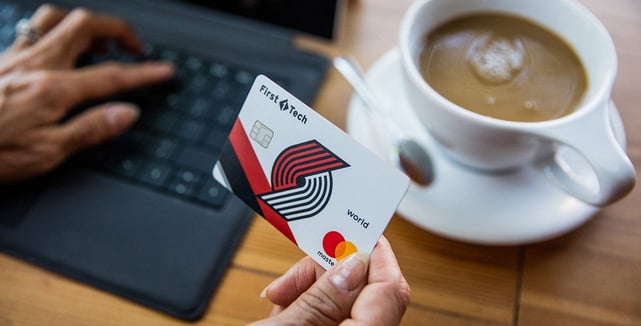 "Our card products are competitive when it comes to points and rewards," Mitchell said. "Those points can be converted to cash as well, which is another thing that obviously the market has seen a lot of and we continue to grow."
For those who normally carry a balance on their card, the Platinum card offers the lowest rates of the bunch with no annual fee, but it does not have any rewards options.
First Tech offers the Platinum Secured card to help its members rebuild or build credit for the first time. It has the same features as the Platinum card, but instead of the credit union setting the credit limit, the card's limit is equal to the amount of money a member wants to freeze in their account.
As the official credit union partner of the Portland Trail Blazers basketball team, Blazers' fans can also request a Trail Blazers card. Members with the Trail Blazers card get discounted tickets to the games and any shows or performances at the Moda Center and a discount on all merchandise at the arena all season long.
Responding During and After Emergencies
Our country is no stranger to natural disasters and emergencies. The Pacific Region sees earthquakes, the Midwest experiences tornadoes, the Southeast goes through hurricanes, and the Northeast deals with flooding and snowstorms. Those problems are in addition to devastating wildfires that spring up across the country.
First Tech Federal Credit Union helps its members in every region respond to the financial demands following a disaster. The credit union provides emergency disaster loans for members, so they don't go without financial assistance to rebuild.
Over the past two years, the world has dealt with the Covid-19 pandemic and its many uncertainties. And people continue to navigate the "new normal." When it came to helping businesses stay afloat, the credit union made sure it moved quickly to provide loans to small businesses.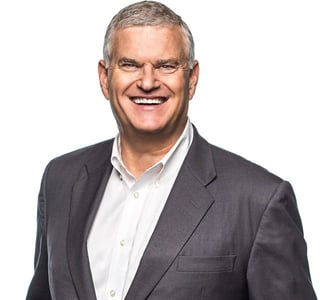 Members don't need to worry about the credit union not being able to accommodate their needs. First Tech is a full-service financial institution with cards, checking and savings accounts, mortgages, home equity loans, investments, and insurance.
These types of services helped to create loyalty among its members and their families who have stayed with First Tech for years.
The credit union knows its members are in tune with trends in the technology world, which means First Tech always has to stay ahead to offer digital services. Its investments in digital platforms help members stay connected everywhere, especially when it's needed most after emergencies.
While more of its members are banking online, First Tech's branch networks are also available to create more personal relationships with the community. Whenever a member needs to call or come into an Experience Center, or branch, the credit union said they will get a human connection.
"COVID and the digital revolution have changed the relationship between people and their branches with more people choosing self-service," Mitchell said. "But what I find is that when I talk to members, they want to know that the branch is available when needed for help with a challenging concern, a problem, or something more complex. They deeply appreciate engagement with people who care and have the knowledge needed to help."
Helping Members New to Credit Get a Head Start
First Tech Federal Credit Union's members come from all walks of life. People who have experience in our financial systems, people who have just moved to the country, and people just coming out of college who don't know what services the credit union offers them.
For members with no credit history, First Tech works with them so they have access to more resources than what other banks or credit unions would offer.
Those members can actually take their offer letter from the technology company they plan to work for and instantly qualify for B-tier credit. With good finance habits like paying bills on time and building a credit history, the credit union will gladly move their credit tier up.
The credit union's website offers educational resources that help anyone learn about topics such as budgeting and saving, fraud and security, credit scores and reports, and investing.
First Tech invests in educational programs to raise awareness of its services and works with its partnered companies to teach their employees about credit, buying a home, and understanding credit reports.
First Tech also communicates with tech companies on what their employees tell them, and the credit union develops programs that will solve problems companies are noticing in their employees.
"Financial education of existing members, and prospective members is something that we want to help with," Mitchell said. "We delight in helping members establish and grow a credit rating, buy a home, solve a financial crisis or otherwise "be there" as a helper and advocate. Credit unions are built around the collaborative model of people helping people."