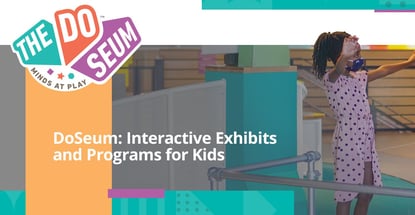 In a Nutshell: Kids learn best by doing, and San Antonio's DoSeum combines hands-on exhibits with social interactions to spark curiosity and inspire exploration. Children from preschool age through their tween years participate in programs, camps, classes, and field trips at the DoSeum. They also learn to solve problems while gaining experience in subjects ranging from the STEM fields to the arts. The DoSeum welcomes children of all backgrounds and learning levels, making it a perfect destination for those looking to cash in travel card rewards.
Although schools and parents have done an admirable job pivoting to online instruction during the COVID-19 pandemic, there's no substitute for social immersion and experiential learning.
Traditional classrooms also struggle to accommodate the kind of unstructured play children are hard-wired to crave. The best learning often occurs when kids can explore the world on their own.
That's why San Antonio's DoSeum was such a vital supplement to classroom instruction before the pandemic — and why it will remain essential after COVID-19 recedes. Even when restrictions were at their height in San Antonio, modified hands-on learning projects from the DoSeum continued to provide a welcome alternative to screen time.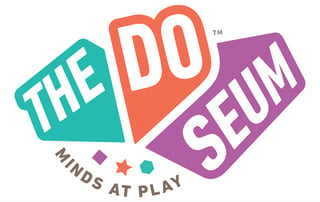 The DoSeum closed in mid-March on the last day of its annual week-long Spring Break Camp program. As soon as the directive came down from the state, it was ready to instigate a phased reopening beginning with Summer Camp sessions on June 1.
"Because of our hands-on learning style, The DoSeum has always had a very rigorous cleaning protocol," DoSeum VP of Education Richard Kissel said. "With the onset of the pandemic, we consulted local and national authorities to put forth a new, even further enhanced set of health and safety regulations."
Once The DoSeum reopened for the public, Guests visited during timed sessions, with facility-wide cleanings occurring after each. Masking and social distancing protocols were strictly enforced, and capacity restrictions were even more stringent than what the state required.
"The safety and security of our guests and staff remains our top priority," Kissel said. "With our revised protocols, we can continue to maintain our status as a resource for our community."
When The DoSeum fully reopens, families from around the country will visit for a fun, immersive experience. And families who racked up credit card travel rewards during the pandemic can cash them in to provide their kids with a unique trip that will spark their curiosity.
Cultivating Curiosity Through the Power of Play
The high-touch nature of DoSeum's exhibits keeps kids coming back for more. The site opened in 2015 under its current name after a 20-year history as the San Antonio Children's Museum. Today's DoSeum is all about connecting young people to interactive fun and hands-on learning experiences.
Support from public agencies and corporate partners helps keep the doors open at the DoSeum. The facility also gives travel rewards card holders and others many ways to contribute to its mission.
The DoSeum helps kids discover passion with more than 68,000 square feet of indoor-outdoor exhibit space.
The organization schedules camp sessions that allow kids from preschool to tween ages to explore STEM fields, arts, and literacy throughout the year.
Watch on
The pandemic accelerated The DoSeum's development of a DO It At Home program that offers curated online experiences — including storytime, guided projects, and question-and-answer sessions. The program has seen so much success that DO It At Home will remain well after the pandemic is over.
No matter what piques a youth's interest, the emphasis at the DoSeum is always on the "do," Kissel said.
"I love our name because it says it all — you come here, and you do it," he said. "It's a hands-on, minds-on type of education and play."
In that way, Kissel said, The DoSeum enhances traditional education.
"Organizations like the museum are a great complement to the school model," he said. "Both have their styles, their methods, and their frameworks, and I think together, they provide a great foundation for a young learner."
Immersive Exhibits Supplement Traditional Education
The DoSeum emphasizes the agency of the learner, Kissel said, something that traditional classrooms often can't. Travel rewards card holders and other contributors should know that, when they donate to the DoSeum, they're supporting an organization dedicated to providing education that leads to better overall outcomes.
"When we're working with children in the exhibit galleries, in a camp, or another type of program, we take the cue from the learners," Kissel said. "We want their curiosity to lead us, and we see ourselves more as partners rather than as leaders. That's a very different approach than one might see in a more traditional setting — and a great complement to it."
Freeing children to explore to their heart's content can help them become comfortable finding their own motivation and leading others. That is apparent in Little Town, the DoSeum's child-scaled community aimed at preschoolers.
"We have a grocery store, a food truck, a bank, an airport, a construction site, a vet clinic, and even a little park. What they're doing in that space is learning through role-playing," Kissel said.
Children ages 8 to 11 find similar opportunities at Spy Academy, where gamified code-cracking and case-solving experiences encourage creativity and cooperative problem-solving.
"You have the ability to come up with your own spy name, earn your badge, and become a DoSeum master spy," Kissel said. "It's a gamified experience with an end goal, and all of the core missions are rooted in mathematics. It's a powerful way for children to exercise the numerical side of their brains."
Force Course is another interactive space packed with balls, inclined planes, pulleys, wheels, wedges, and levers. The course can be whatever a child wants it to be.
"On the surface, the kids are shooting balls out of air cannons and putting balls in tubes and watching them zoom through the room," Kissel said. "But the underlying themes of it all are forces and simple machines. And children can create their own pathway for balls using those machines in endless ways."
Bringing the Joy of Learning to Kids from All Walks of Life
The DoSeum provides children with hands-on opportunities to learn while playing, but that doesn't mean the rest of the family gets left out of the fun. Adults, including teachers, parents, and other caregivers, find the experience entertaining, as well.
"It's great to see a caregiver—whether a parent or grandparent — working alongside a child or helping them build some kind of contraption," Kissel said.
The DoSeum is dedicated to bringing these experiences to as many children as possible. Patrons who use their credit card rewards to support the DoSeum make it possible for the 501(c)(3) nonprofit organization to offer accessible and free programming to thousands of low-income San Antonio-area families each year. Community partnerships also enable The DoSeum to offer extensive programming for special-needs children.
As the COVID-19 pandemic puts stress on public resources to meet essential community needs, support from travel rewards card holders can fill gaps and help the DoSeum continue its mission of inspiring exploration in young minds.
"What attracted me to the DoSeum was how much thought and care goes into everything we do. We live by our mission of joyful learning," Kissel said. "And when children and families can have a great time with each other and learn while they do it, that justifies all of our hard work."
Advertiser Disclosure
CardRates.com is a free online resource that offers valuable content and comparison services to users. To keep this resource 100% free, we receive compensation for referrals for many of the offers listed on the site. Along with key review factors, this compensation may impact how and where products appear across CardRates.com (including, for example, the order in which they appear). CardRates.com does not include the entire universe of available offers. Editorial opinions expressed on the site are strictly our own and are not provided, endorsed, or approved by advertisers.