In a Nutshell: The Credit Pros started out as a small team helping people with their mortgages. They soon transitioned into credit repair and the business took off very rapidly. The Credit Pros provides a professional solution that helps clients improve their credit much faster than if they were to do it themselves. The company also imparts financial education to its clients so they can be more knowledgeable on how credit repair works.
The Credit Pros is a credit repair company that provides a unique mix of services to optimize its clients' outcomes. Prior to its inception in 2008, the founders of The Credit Pros, Jason Kaplan and Damon DeCrescenzo, were operating a small mortgage financing operation for a 25-unit building.
The 25 units were under contract and ready to close, except for their mortgages. Kaplan and DeCrescenzo went about helping people qualify for their loans.
"[Damon] was the mortgage side and the financing side of the project. Damon built it. And then, because I'm a lawyer – I'm also a real estate broker and I have different licenses – I operated the contracts for the sales," says Jason Kaplan, who is also President of The Credit Pros.
"We started just disputing things and trying to increase the credit score for these 25 people."

After successfully closing all the accounts for their grassroots operation, Kaplan and DeCrescenzo transitioned their credit repair business while operating in the same building.
As it turned out, a number of their former clients came back asking for credit repair assistance. "Over the next month or so, people knocked on our office door, and say, 'Hi, you helped fix my credit. Remember apartment three upstairs?' And it just kind of took off," says Kaplan. Thus began The Credit Pros.
From that point on, the business grew very rapidly, and they haven't looked back since.
The Benefits of Professional Service vs. DIY Credit Repair
When it comes to credit repair, the initial decision people always need to make is whether to hire a professional service or do it themselves.
Given that many people with bad credit tend to also have limited knowledge of our financial systems, it's generally more logical that they would seek out professional assistance. Of course, that isn't to say those with bad credit are incapable of learning and helping themselves. It is absolutely possible, but going the professional route tends to be a smoother option.
For its part, The Credit Pros provides a service that takes a number of factors into consideration, most important of which is the interfacing and communications with the credit bureaus.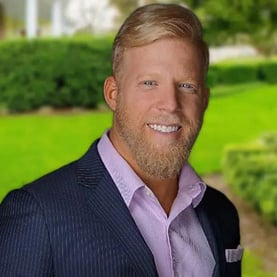 "On an enterprise level, because we've been doing this for a long time, we build relationships with the credit bureaus," says Kaplan.
"Our dispute process is not some manual sloppy form, in which you just write a letter and wait for a letter to get mailed back. We do have integrations where we can challenge things directly with the bureaus through technology."
Kaplan mentioned that, when doing it yourself, credit repair can take a long time to process and that even professional services often have to go several rounds with the credit bureaus before getting approvals.
"I've had disputes with credit bureaus back and forth, eight, nine times," says Kaplan. "So if you did it manually, even if you were knowledgeable, that would be a year, 18 months of a process, whereas at least we can narrow down the timeframe by doing things electronically with our interface and communication directly with the bureaus."
Helping to Build Credit through Financial Education
As mentioned earlier, those with bad credit are more likely to lack financial knowledge. So giving clients an access point to learn about personal finance is not only beneficial to the clients, it's essential to credit repair companies as well.
"We've noticed that a lot of people who need credit repair don't know they need it," says Kaplan.
"And since they don't know they need it, it's important to build out an educational agenda, a tutorial, a hand-holding in a sense, so that they are walked through the process of learning what goes into our credit score, what makes up a credit score, and how they gain access to the actual credit reports and the data so that they can actually see their credit reports."
"If you understand the rules of the game, you can succeed. And they don't teach credit education or even finance education to any extent like they should in schools. A basic class to a teenager would help go a long way," says Kaplan.
As an additional resource, the company's blog also provides plenty of free financial information presented in a clean and easy to understand format.
Offering Transparent Pricing and a Free Consultation
The main services offered by The Credit Pros come in three optional pricing plans. Customers can choose between Money Management for $69 a month, Prosperity for $119 a month, or Success Plus for $149 a month. Each option comes with a first work fee.
Success Plus provides a full credit repair suite, including a Credit Builder Loan that reports your timely payments to the credit bureaus.
"One great thing about this program is we are able to provide you with lines of credit or third party vendors that report to your credit report," says Kaplan.
One thing to keep in mind is that the Money Management option does not include credit repair. Customers receive monitoring by the three credit bureaus, educational tools, and lines of credit. But The Credit Pros will not dispute any credit issues to the bureaus under that plan.
The Credit Pros also offers free consultations available in both English and Spanish. Just select an appointment time, add your information and confirm.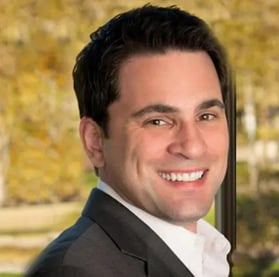 The free consultations are a great way for potential clients to start the journey of gaining credit repair knowledge without any costs or risks.
Kaplan said that motivating clients and getting them to understand how to improve their credit and why it's important is absolutely critical to the whole process.
"It's getting people in the mindset – thinking about credit or just understanding the concepts – because it's already a logical framework of ideas, and it's very easy to play the game," says Kaplan. "You might choose not to, but it's very easy to play the game if you know what the rules are."
"I'm not Canadian…so I don't really know the Rules of Hockey. But I'm pretty sure if I knew the Rules of Hockey, I'd probably enjoy watching the game a little bit more. It just helps you navigate everyday life and circumstances."
Advertiser Disclosure
CardRates.com is a free online resource that offers valuable content and comparison services to users. To keep this resource 100% free, we receive compensation for referrals for many of the offers listed on the site. Along with key review factors, this compensation may impact how and where products appear across CardRates.com (including, for example, the order in which they appear). CardRates.com does not include the entire universe of available offers. Editorial opinions expressed on the site are strictly our own and are not provided, endorsed, or approved by advertisers.