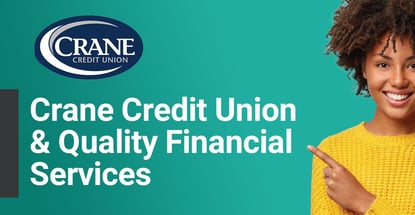 In a Nutshell: Since the early part of the 20th century, credit unions in the U.S. have delivered quality customer service and financial products to their members. Crane Credit Union continues that tradition today in Indiana. The organization prides itself on providing personalized customer service as well as straightforward financial products and services that suit its members' wide-ranging needs. It also focuses on educating its members on financial topics through social media initiatives and in-person consultations. Like many organizations, Crane Credit Union was faced with challenges in 2020 due to the COVID-19 pandemic. But the credit union has met them with a nimble response and came out better for it in the end.
Credit unions have played an important role in communities across the country since they gained momentum in the early half of the 20th century. As member-owned organizations, credit unions are known for their attentive customer service and community-minded spirit.
Crane Credit Union is no exception. The Indiana-based organization has been growing and serving its members since 1955.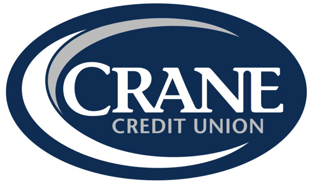 "We've been around for 66 years," said Michael Hostetler, Crane Credit Union's VP of Marketing. "Our original charter came from members of a naval facility located in Southern Indiana. Basically, like any other cooperative credit union out there, it originally existed to take in deposits and give loans back out to its members."
Of course, the credit union does much more than that today. And it serves a much larger audience. Hostetler said Crane Credit Union's growth has exploded over the past decade, and the credit union now maintains 22 branches.
He said the credit union has increased its assets from about $450 million in 2015 to nearly $900 million today.
"So the credit union has more or less doubled in size in the past six years," Hostetler said. "It would be hard to find many credit unions in the country who have been able to achieve that much growth."
Along the way, Hostetler said the credit union has been met with new challenges and obstacles, and has learned how to keep moving forward through it all, including the COVID-19 pandemic.
Keeping it Simple with Streamlined Financial Products and Services
Crane Credit Union offers a full range of financial products and services for individuals as well as businesses, all with a theme of not making things overly complicated.
"Crane keeps it simple. Our services are straightforward and easy to understand," according to the website. "Checking that pays you back. Loans for what you need. A credit card for travel and larger purchases. All with great member service at our branches and call center."
Hostetler said the credit union does a lot of business in rural communities that don't have many options when it comes to banks and credit unions, so Crane is happy to be there for them.
The credit union recently acquired two banks and has been working with the employees of those institutions to welcome them to the world of credit unions.
"There are a lot of factors that we took into consideration. One is culture, for sure," he said. "Credit unions really enjoy being credit unions and have a lot of things to contribute that make the industry so great."
He said onboarding the former bank employees to the credit union philosophy has proved to be a smooth transition, so Crane's quality customer service can continue in its new locations.
As far as financial products, the credit union delivers a healthy offering of competitive options, including a high-yield checking account and a savings account that only requires a $5 minimum balance.
It also provides auto loans, home loans, and personal loans, as well as two credit card options, including a new Visa rewards card.
"Life's better with Rewards. With the new Crane VISA Platinum Rewards credit card, you can enjoy all the benefits of our VISA Platinum card, plus you earn CURewards points with every purchase," according to the website. "CURewards points can be redeemed for brand name merchandise, gift cards, travel, and more."
Financial Literacy and Giving Back to the Community
While its financial products and services are enough to please nearly any modern consumer, Crane's credit union philosophy takes things a step further with financial literacy offerings and community support.
Hostetler said that in the past the credit union has held workshops aimed at entrepreneurs and the small business community. And, more recently, it has focused its efforts on offering financial literacy and education tips on the organization's social media platforms.
But, ultimately, it's all about those personal interactions that make the biggest impact, he said.
"What it comes down to is our staff," Hostetler said. "We hear stories every day — people who call or come into our branches just seeking some type of financial guidance. It's not so much a formal program that we've instituted, but trying to make sure our members know that if they have a question or problem, the first step should be to come to the credit union."
He said the credit union has heard many stories from members about how the organization helped guide them through challenging financial situations.
"To me, that's what financial education is," he said. "So much of it is centered around budgeting, credit repair, things like that. And our staff really deals with it day to day — putting together plans for people to help them make it work."
Hostetler said Crane Credit Union also prides itself on its efforts to engage and improve the communities it serves.
"We seek to be a part of every community we serve. Our staff volunteers at area events, and Crane gives back thousands of dollars each year to worthy organizations," according to the organization website.
Hostetler recalled a recent scenario where the credit union was able to help a family in need. A member of the credit union had a grown child whose own child was in a children's hospital in Indianapolis, and the parents had another child at home to take care of as well.
The family was undergoing a lot of stress due to their situation and not being able to all spend time together. Hostetler said the credit union worked with the hospital to set up a Facebook video conferencing portal in the child's hospital room so the family could virtually spend more time together.
"This wasn't even a member of the credit union, but the family of one of our members. It has nothing to do with financial services," he said. "The greatest way we could help them was to help them spend more time together. And we found the solution and made sure it worked with everyone."
How Crane Has Responded to the COVID-19 Pandemic
Individuals and businesses across the board were impacted in some form or another in 2020 as a result of the COVID-19 pandemic. Many businesses had to quickly rethink how to best serve their clients, including Crane Credit Union.
With the safety of its employees and members in mind, the credit union has taken a number of precautions, including closing branches to the general public and urging people to explore the credit union's digital banking options.
"Members are strongly encouraged to continue using electronic services as an alternative to visiting a branch," according to the website. "Please do not visit a branch if you are sick or have been exposed to those who are sick. Please wear a face mask if you are coming in for a lobby appointment."
Watch on
The credit union is following the cleaning, social distancing, and quarantine guidelines set forth by the CDC and local health departments.
"We appreciate your patience and understanding during these challenging times. We will continue doing our best to provide the service you have come to expect from Crane Credit Union," according to the credit union.
As far as business itself, Hostetler said that while some things did change, the institution has nimbly met the shifting needs of members.
"We're watching this second round of stimulus payments. It's really about what consumers are doing with it," he said. "And what we've found is a big increase in savings. We have certainly seen a reduction in overdraft fee income, subsequently affecting our overall net income."
But this dip in net income is understandable and acceptable because it is serving credit union members.
"And although people are still getting loans, the purposes are a little bit different, just from anecdotal evidence from our branch managers," Hostetler said. "We have had more people looking at recreational vehicle type loans — campers, trailers, RVs, ATVs, things like that."
He said he's also noticed that members are using their credit cards a bit less than usual and are paying down existing debt — a good thing for credit union members.
Advertiser Disclosure
CardRates.com is a free online resource that offers valuable content and comparison services to users. To keep this resource 100% free, we receive compensation for referrals for many of the offers listed on the site. Along with key review factors, this compensation may impact how and where products appear across CardRates.com (including, for example, the order in which they appear). CardRates.com does not include the entire universe of available offers. Editorial opinions expressed on the site are strictly our own and are not provided, endorsed, or approved by advertisers.