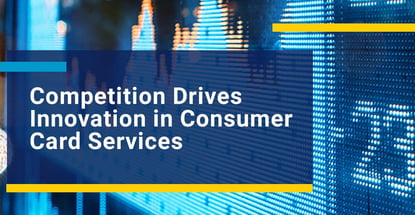 In a Nutshell: As recently as a decade ago, routing data over the big payment networks was so expensive that smaller merchants had to consider whether accepting cards was worth it. That's certainly not the case today, as mobile devices have replaced the clunky processing hardware of yore. But the story of change won't end there, says Andrew Wu of the Michigan Ross FinTech Initiative. As issuers compete for business, money management services and tools are set to emerge as drivers of consumer choice.
A lot has changed since Diners Club inaugurated the modern charge card in the 1950s. At the same time, a lot has stayed the same.
According to Andrew Wu, Faculty Co-Director of the Michigan Ross FinTech Initiative, that interplay promises to continue to shape card industry economics and innovation as it has from the outset.
Only now, mobile devices and payment networks are at the center of the revolution.
The Michigan Ross FinTech Initiative, a multidisciplinary component of the Stephen M. Ross School of Business at the University of Michigan, explores the intersections of finance and technology. More than 100,000 global learners have engaged with the initiative through its free four-part Financial Technology Innovations online course.
As Wu sees it, card processing form factors are much more efficient than they were as recently as 10 or even five years ago. Security has drastically improved as well. But there's stasis in the relationships along the processing pathway.
"You have six parties in the network — the card company, the issuer, the processor, the acquiring bank, and then the merchant and the consumer. Those haven't changed since day one," Wu said. "And we don't anticipate new networks popping up beyond the big four of Visa, Mastercard, Discover, and American Express — just like in the telecom space, barriers to entry are too high."
Each of the parties in the network charges the merchant a fee for its services, fees that the merchant then passes on to the consumer. Competition between the four major card networks limits interchange fees to around 3% of the transaction amount.
"It's a pretty stable business, and it just grows along with the credit card customer base," Wu said.
Dealing With the Demise of Old Machines
But things could not be more different for consumers making card payments. That's where innovation rules, with the most significant developments occurring with point-of-sale terminals and online payment processing.
"Ten or even five years ago, we had to swipe our cards in those bulky terminals, and those things could cost merchants thousands of dollars every month," Wu said. "Lots of mom-and-pop shops wouldn't take credit cards — it was way too expensive for their bottom line."
There are basically two ways of processing payments now, which Wu classifies as offline and online. And both are much cheaper than in years past.
Square was a pioneer in offline card payments. What Square did was replace old terminals with a bit of hardware that could be plugged into a phone.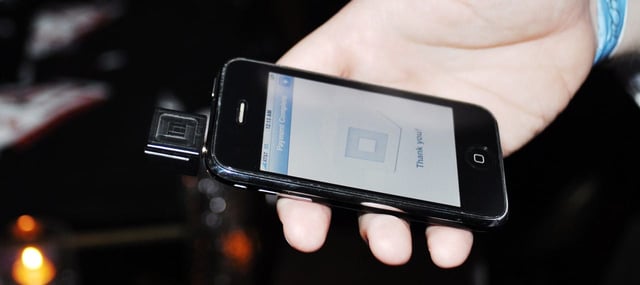 "The merchant's phone was already a much more powerful computer, and the extra cost for the merchant was zero," Wu said. "Square gave out those little readers for free and took care of reimbursing all the different parties for the fees, and that was its business model."
Today merchants can purchase more elaborate network entry devices with additional functionality, but the idea is the same. Meanwhile, other companies have taken the entire process online, and even Square has followed them there.
"Ten years ago, to be able to take credit cards online was a pretty expensive proposition — you had to program the interface where the users put their card information and ensure that the information was stored securely," Wu said.
Now, companies like Stripe and PayPal do that work upfront, and instead of giving merchants a piece of hardware, they give them a line of code.
"It's the same as plugging [a Square reader] into a phone," Wu said. "From there, the servers do the rest."
Card Security and Payment Processor Risk
None of this would make any difference if consumers felt uncomfortable transacting over the web. But more than 100 million card transactions are completed online every day in the U.S. alone.
Furthermore, the advent of card tokenization when cardholders use digital wallets to pay means there's almost no way to compromise card data.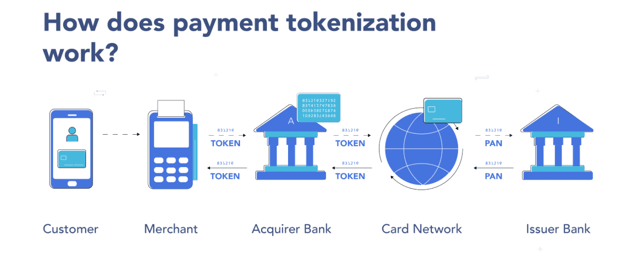 "When you sign up for Apple Pay or a similar service, your card information is transferred one time to the bank, and the bank generates a randomized number that gets stored on your phone," Wu said. "Nobody in the transaction flow can see what your real number is, and because the randomized number changes every time you use it, it's useless if it's captured."
Thanks to fraud protection policies from card issuers, there are essentially no consumer security constraints associated with card use. But that isn't the case for the processing companies. 
"The downside for processors like Square, Stripe, and PayPal is they could actually lose money on credit transactions," Wu said. "If the card gets stolen, the transaction is unauthorized, or the customer doesn't pay it back, it's all their risk," Wu said.
The Battle Ahead: How to Better Serve Consumers
Given the intense competition among credit card issuers, the question is whether consumers actually care.
At the Michigan Ross FinTech Initiative, Wu takes a deep dive into payment technology issues and their consequences in the first part of the online course, The Future of Payment Technologies.
One way that competition appears is in the form of rewards offered by issuers to consumers. Savvy cardholders know well that shopping for better rewards is a great way to turn responsible credit card use into extra income.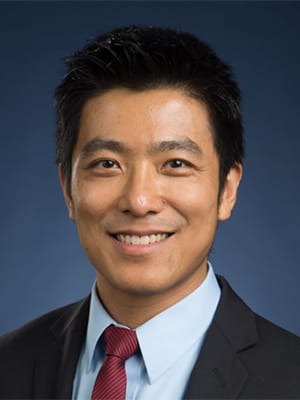 "I might as well take advantage of that as a consumer," Wu said. "I don't think the new debit cards benefit consumers as much as they benefit the business entities, and I don't see that changing without some fundamental change in the business structure of the interchange system."
At some point, however, the ability of issuers to offer better rewards hits the ceiling, and the logical next step is to introduce additional services. One way to do that is to provide automated spending reports. 
"Every month, you might see a breakdown of your consumption," Wu said. "And every day, you might get a little graphic breakdown of your spending in different categories and how close you are to your credit limit."
Some card issuers ask their customers to tack on third-party money management services to achieve these spending reports, but the tide is changing.
"There are different kinds of consumers, and they need different types of planning services," Wu said. "You don't need a wealth planner for that, you need an optimization algorithm — and that's where startups can come in with more customized services for different segments of the market."
Advertiser Disclosure
CardRates.com is a free online resource that offers valuable content and comparison services to users. To keep this resource 100% free, we receive compensation for referrals for many of the offers listed on the site. Along with key review factors, this compensation may impact how and where products appear across CardRates.com (including, for example, the order in which they appear). CardRates.com does not include the entire universe of available offers. Editorial opinions expressed on the site are strictly our own and are not provided, endorsed, or approved by advertisers.