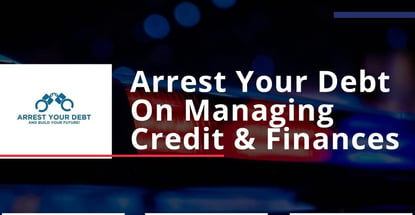 In a Nutshell: With our busy lives, it can be difficult to take the time to gain new knowledge about things like personal finances, even though it is an extremely important topic. This goes double for first responders — police officers, emergency workers, and firefighters who work long hours and irregular shifts. They spend their downtime catching up with family or reenergizing for their next shift. Ryan Luke established Arrest Your Debt with these workers in mind. The website offers a trove of valuable information on personal finance topics, from basic budgeting to planning for retirement. The website also provides printable budgeting tools while Luke offers workplace financial wellness training for first responders.
Financial literacy is a topic often overlooked in schools and homes in the U.S. Within the education system, teaching students about money and managing finances is overshadowed by other subjects. Meanwhile, money management is something every person will encounter in the real world.
Similarly, financial education rarely takes place at home. Parents seem to shy away from talking about money with their children, whether it's because of outdated taboos around discussing money issues or because parents lack financial literacy knowledge themselves.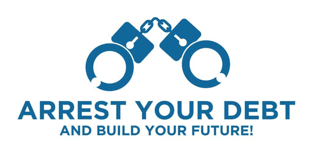 Another obstacle exists when it comes to financial literacy in the U.S. — taking the time to pursue this important knowledge for ourselves. Our fast-paced lives can make it easy to forget to take care of ourselves in many ways, including educating ourselves on finances.
This is especially true within the first responder community. First responders often work long hours and shifts outside of the normal 9-to-5 workday. They put themselves before others, responding to emergencies and helping to protect members of the community.
When they do have free time, they often spend it catching up with family or resting up for their next unpredictable shift.
That's why Ryan Luke created Arrest Your Debt — a financial literacy resource built with first responders in mind.
"As a fellow first responder, I understand the sacrifices you make on a daily basis. I also understand how difficult personal finance can be," Luke writes on the website. "This is why I have committed and dedicated a large portion of my free time (or lack thereof) to help you navigate your finances so you can enjoy life now, and life in retirement. The retirement you have earned and deserve."
We recently chatted with Luke about his own journey to financial literacy, the resources available on Arrest Your Debt, and managing credit.
Establishing a Financial Literacy Hub Geared Toward First Responders
Luke discussed the path that led him to create Arrest Your Debt. Like most people, Luke did not receive much in the way of financial education growing up, he said.
"I got hired on police departments. I put stuff on credit cards," Luke said. "I didn't go significantly into debt, but I wasn't paying them off regularly either. I was just making minimum payments."
He said he even put his wife's engagement ring on a credit card. And, of course, once they were married and consolidated their incomes into one household, they also combined their bills.
"My wife helped me pay off her own engagement ring, which is pretty embarrassing," Luke said. "It seemed like a great idea at the time, 'Oh, I'll pay this off,' well, I never paid it off in time. It's silly mistakes. I didn't know any better."
Fast forward to 2009 when the couple have a new baby and a condo they are quickly falling behind payments on due to a restructuring of the loan. Already tired of living paycheck to paycheck, the foreclosure was the final straw for Ryan.
Ryan said he first consulted with a professional financial advisor but left the meeting with an uneasy feeling. He said that's when he decided to take matters into his own hands.
"This began my long self-taught process by reading every finance book I could get my hands on, attending financial seminars, and actively listening to financial podcasts," Luke writes on the website. "I quickly learned that financial education is something they do not teach us in school, at home, or in the police or fire departments."
Ryan used his newfound financial expertise to get him and his growing family out of debt — and well on the path to financial independence.
As a first responder, he wanted to show others in similar positions that you don't have to trade a life of public service for financial comfort. Ryan launched Arrest Your Debt to help share his knowledge with others in the public sector.
Providing Budgeting Tools and Educational Resources on an Array of Financial Topics
Arrest Your Debt offers a wealth of information on nearly every aspect of personal finance. This includes everything from resources on basic budgeting skills to managing debt and strategies to ensure your family's financial future.
Luke regularly writes and posts new content to the website, sharing his own expertise as well as sound advice from other financial professionals.
Arrest Your Debt also provides visitors with valuable tools for the real world such as budget templates, Money Goal Coloring Worksheets, and a 2021 Success Planner.
The content largely focuses on several major areas of personal finance — budgeting, debt help, family finance, making and saving money, and retirement planning. It also offers abundant information on building wealth.
"Learn how to build wealth on any income," according to the website. "Making more money isn't the solution to getting out of debt. Learn the secret behind building wealth on any income with a solid plan for success. I will show you how my wife and I paid off our home and raised a family of five on one income!"
The website currently has more than 15,000 subscribers and receives over 500,000 unique views each month.
Luke also offers workplace financial wellness training.
"Financial wellness is often neglected as we continue to focus on Post Traumatic Stress Disorder and coping with grief and loss," according to Arrest Your Debt. "The truth is, employee wellness should incorporate a financial wellness component as well."
Luke has trained more than 350 first responders through his financial wellness education program.
Managing Credit and Using Credit Cards Responsibly
Of course, credit and credit cards are a major focus for us at CardRates, so we asked Luke to discuss his own experience with credit cards, and asked if he had any advice to share for our readers.
"My parents signed me up for a credit card when I was a teenager. It had like a $500 limit," Luke said. "I don't blame my parents, but they just said 'Here's this credit card.' I didn't really know what it was for. They just said it would help me build my credit."
Luke said he would make occasional purchases with the card then eventually pay down the balance. But this scenario is indicative of how financial literacy is treated by so many in the U.S.
"It's interesting how we're given these tools but not told how to use them," he said. "That was my first experience with credit cards. And I've always had a credit card, but I never understood how the points and rewards systems really worked."
Watch on
As he acquired more knowledge about personal finance, Luke also began to understand the world of credit cards and rewards programs.
"If you're good at budgeting and can control your spending, credit cards are a valuable tool," he said. "You can put money on them and pay them off every month, or make consistent payments. As long as you don't have an astronomical interest rate, they're not going to spiral you into debt if you know what you're doing. And they have a lot of benefits."
Luke said he pays close attention to points categories and uses certain credit cards that are the most rewarding for certain purchases to maximize the rewards benefits.
For more in-depth information on Luke's credit card guidance, readers can visit Arrest Your Debt to find a wealth of valuable articles covering an array of credit card-related topics.
Luke said his goal is to reach as many first responders as possible with his financial literacy advice and plans to continue promoting Arrest Your Debt to these important members of our society.
Advertiser Disclosure
CardRates.com is a free online resource that offers valuable content and comparison services to users. To keep this resource 100% free, we receive compensation for referrals for many of the offers listed on the site. Along with key review factors, this compensation may impact how and where products appear across CardRates.com (including, for example, the order in which they appear). CardRates.com does not include the entire universe of available offers. Editorial opinions expressed on the site are strictly our own and are not provided, endorsed, or approved by advertisers.