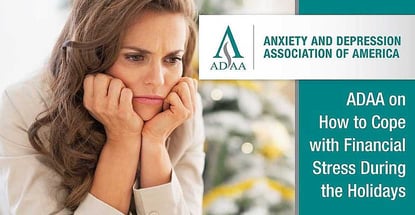 In a Nutshell: During the holiday season, spending money on travel, gifts, and food for a large family gathering puts an added burden on budgets and can send stress levels soaring. The Anxiety and Depression Association of America provides resources — such as blog posts, webinars, podcasts, articles, and more — to help Americans deal with these times of increased stress. ADAA member and psychiatrist Dr. Richa Bhatia said people can resort to negative coping mechanisms around the holidays, but recommends self-compassion as an effective means to handle stress. She said people who feel their stress or anxiety levels are unmanageable should seek professional help immediately. The National Suicide Prevention Lifeline is 1-800-273-8255.
When my son was born, my wife decided to leave her career for a couple of years to be a stay-at-home mom. We went into the decision understanding that we might have to tighten our belts a bit as we moved to a one-income family.
But one thing we didn't account for was the extra expenses that crop up around the holidays. We wanted to buy our son lots of great gifts for his first Christmas. And we did — despite not quite having the budget for it.
I can say firsthand that the holiday season that year was particularly stressful as we put more on our credit cards than we had planned on spending. Luckily for us, our situation was only temporary, and we were able to get back on the right financial track relatively quickly.
Our situation was not unique. The holidays can add loads of extra pressure for many around the country because of increased financial demands and family obligations. That stress can lead to more serious issues like anxiety and depression. Of course, some people are already fighting these battles, and the financial burden of the holidays only adds to their struggle.
With 1,800 professional mental health members, the Anxiety and Depression Association of America helps those struggling with anxiety, depression, and co-occurring disorders through education, training, and research.
We recently had the opportunity to speak with Dr. Richa Bhatia about the added stress that can accompany the holiday season and healthy ways in which people can cope if they feel overwhelmed or overburdened. Bhatia is a Child, Adolescent and Adult Psychiatrist. She has served as a faculty member at Harvard Medical School and Geisel School of Medicine at Dartmouth. She is an Associate Editor for "Current Psychiatry," Section Editor for "Current Opinion in Psychiatry," and is on the editorial board of several other psychiatry journals.
Expectations Around Finances, Family Obligations, and Entertaining Can Lead to Higher Holiday Stress Levels
"The first thing I've noticed in the general population is that there is this expectation of perfectionism related to oneself, or to entertaining, or to family," Bhatia said. "People have an idea of what their holiday party should look like or their Thanksgiving dinner."
She said when the reality of the situation doesn't live up to the expectation people place on themselves, they can feel added stress or anxiety. This is especially common when it comes to holidays, and family members visit one another or people host get-togethers.
For the most part, human beings are wired to enjoy feeling warmth and connectedness with others, which is a big reason for celebration around the holidays, Bhatia said. People expect joy and happiness during this time of year but those emotions can be elusive as the holidays approach.
"Oftentimes, I hear people say they begin feeling more pressured, they say they start having panic attacks in anticipation of the holidays," she said.
She said partners may also take on an added mental burden around the idea of how much they think they might have to spend on gifts to make their significant other happy. She said these are self-imposed expectations, and the partner might not have hopes of big, extravagant gifts.
For parents, the pressure to get their children the best gifts is also a significant source of stress, she said.
"If parents aren't in a position to get their children certain holiday gifts, they may feel like they're not acting as good parents," Bhatia said. "It can be painful for someone to see their kid going without something he or she wants. Of course, gifts don't create lasting happiness, but parents want to see their kids happy in the moment."
People can also feel burdened if they have not saved enough money ahead of the holidays, or as they try to balance their long-term financial goals with holiday spending, she said.
A Little Self-Compassion Can Go a Long Way as a Healthy Coping Mechanism
Bhatia said that many people who experience heightened stress levels, anxiety, or depression around the holidays can often resort to coping with their problems in unhealthy ways.
"People may use food or shopping as a way of coping," she said. "Of course that's nothing more than a transient feeling of satisfaction. That dopamine boost only lasts a few minutes. But people who are feeling those increased mental and emotional burdens are likely to lean on that."
During the holidays, people can also be more likely to drink in excess as another coping mechanism. Although alcohol can make a person feel relaxed in the moment, excessive drinking can actually increase anxiety, depression, or risky behavior, and it can lead to sleep problems.
"I always recommend self-compassion as a great start toward overcoming these types of feelings," Bhatia said. "Self-compassion helps beat perfectionism. And it doesn't mean just being nice to yourself but it means thinking of yourself as a human being who deserves to have compassion just like anybody else."
She said to practice self-compassion, people should take a step back and think about how they would treat a loved one who was experiencing similar feelings and consider how they would treat that person.
Excessive self-criticism is very common these days, she said, and it usually accompanies the strive for perfection. Humans will almost always fall short of perfection, and when that happens, it lowers people's moods and boosts anxiety.
"We're all human beings, and we aren't built to be perfect," she said.
Seek Professional Help if You are Feeling Extended or Unmanageable Feelings of Sadness or Anxiety
Bhatia said if someone feels like elevated stress levels around the holidays are unmanageable or are veering into depression, it is very important for them to seek professional help as soon as possible.
"If they are facing so much stress their functioning is affected, they should reach out to a medical professional," she said. "If they are already taking medication for anxiety or depression, they should absolutely continue to do that as well."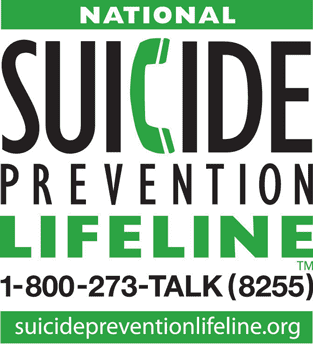 Many people can have a seasonal component of depression that may be worth exploring if it feels like it's becoming overwhelming, she said. People may be struggling and not realize they actually have clinical depression. Financial health can contribute to this as people's perceived financial obligations can take precedence and people may push their emotional health to the side.
She said making emotional well-being a priority is very important, and, if in doubt, people should seek professional help and should not try to treat the issue themselves.
"There are a number of places for people to turn to," she said. "The National Institute of Mental Health and the Mayo Clinic websites provide a lot of good information about depression and anxiety. The National Alliance on Mental Illness is also a good place to reach out to, as is the Anxiety and Depression Association of America. All of these places have lots of resources."
Bhatia said 1 in 4 people will suffer from a psychiatric or neurological disorder in their lifetime and early intervention reduces the likelihood of relapse. Insurance typically covers treatment for mental health problems, she said.
Bhatia also said it's very important to spread awareness for stress, anxiety, and depression and help reduce the stigma surrounding it.
"Finally, if anybody suspects that they or a loved one are having negative thoughts or thoughts of suicide, they should call 911 or go to the emergency room," she said.
And the National Suicide Prevention Lifeline is a free and confidential resource available 24/7 and provides support for anybody who is in distress. The Lifeline can be reached at 1-800-273-8255.
Advertiser Disclosure
CardRates.com is a free online resource that offers valuable content and comparison services to users. To keep this resource 100% free, we receive compensation for referrals for many of the offers listed on the site. Along with key review factors, this compensation may impact how and where products appear across CardRates.com (including, for example, the order in which they appear). CardRates.com does not include the entire universe of available offers. Editorial opinions expressed on the site are strictly our own and are not provided, endorsed, or approved by advertisers.