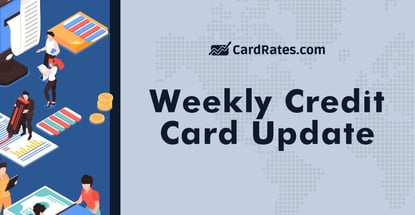 For media inquiries on these stories and more, contact credit card expert and industry analyst Bill Hardekopf at (205) 985-9725 or billh@cardrates.com.
1. Will Congress Take Away Your Credit Card?

How would you feel about Congress snatching away your credit card or preventing you from participating in credit card reward programs? Don't laugh. Left-wing groups in Washington are declaring that the plastic card in your wallet is the financial villain that needs to get reined in.
A new study from researchers at the Federal Reserve Bank of Boston finds that credit card reward programs are unfair because they create "an implicit money transfer" to wealthy cardholders from lower-income people who buy things with cash or debit cards. The study infers that consumers who pay with plastic and rack up reward points receive a $756 "subsidy" per year, while the poorer people who pay with cash pay $23 more.
• Story By: Stephen Moore, Real Clear Politics
2. Cash Back, Miles or Wine? Credit Card Rewards Are Evolving

Rewards credit cards typically come in two basic flavors: cash back and travel. But a number of new credit cards are reimagining the role a rewards program could play in your life. These cards can help incentivize certain behaviors, and may offer rewards on spending that isn't covered in the typical grocery-restaurant-travel triad, like rent payments or home fitness equipment.
While they might not be as rewarding as a premium card with a massive sign-up bonus, they offer a greater degree of personalization. While these startups lack the brand recognition and deep pockets of big banks, they have one thing in their favor: speed. Some financial startups rely on the services of other tech companies that provide the infrastructure (including selecting the bank partner and payment network, and establishing underwriting guidelines) for launching a new credit card. That makes it easier to turn an idea into reality.
• Story By: Sara Rathner, NerdWallet
3. Why Congress Should Regulate Cryptocurrency Now

On Wednesday, the U.S. House Committee on Financial Services hosts a hearing on cryptocurrencies and financial technology, on the heels of a Treasury Department report on stablecoins published last month. Executives at key industry players will address the risks that stablecoins and other cryptocurrency technologies pose, and they will identify opportunities to improve consumer protection and prevent illicit activity, such as ransomware targeting, money laundering, and terrorism financing.
The U.S. dollar remains the world's reserve currency, and Congress's approach to the cryptocurrency industry could inform that of other countries, making the United States a standard-bearer. Regulators must now create clear rules of the road to balance innovation with mitigating risks. The ability of these digital currencies to undermine control of the monetary system and thus erode sanctions power presents a particular risk to the United States.
• Story By: Gahyun Helen You, Foreign Policy
4. Chase Bank's New Program to Help Customers Avoid Overdraft Fees

On Wednesday, Chase Bank, the biggest bank in the country, announced four key changes relating to the overdraft picture. Unlike Capital One, which made news last week by announcing plans to eliminate overdraft fees, Chase is keeping its $34 overdraft fee, and Chase customers may be charged a maximum of three overdraft fees per day.
Next year, Chase will initiate a next-day grace period where customers will have until the end of the next business day to correct shortfalls and add money to bring a balance back to where the customer could be overdrawn by $50 or less to avoid fees from the previous day. Also, Chase will offer its customers early direct deposit, which would enable customers to get access to their paychecks that are directly deposited up to two business days early.  
• Story By: Susan Tompor, Detroit Free Press
5. Another New Premium Travel Card Just Hit the Market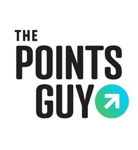 2021 has been a notable year for new and revamped premium rewards cards, from launches of all-new products from established players, such as the Capital One Venture X Rewards Credit Card, to a full refresh of The Platinum Card from American Express with the addition of several novel benefits.
Now, another issuer is joining that group with its latest product: The Bank of America Premium Rewards Elite credit card. With an annual fee of $550, the card is targeted at Bank of America's high- and ultra-high-net-worth clients. But it's not exclusive to that customer base, and you do not need to have a relationship with the bank to apply.
• Story By: Chris Dong, The Points Guy
6. Amex Has Unveiled 2 New Platinum Card Designs

From adding an array of new benefits, elevating the intro bonus, and increasing the annual fee to $695, Amex has been doing a lot of tinkering with The Platinum Card from American Express this year.
And now there's yet another change to this iconic card. Amex is rolling out two new card designs in early 2022, and they'll be available to new and existing cardholders in addition to the classic card style. The new designs were created by renowned artists, Julie Mehretu and Kehinde Wiley, as part of Amex's Art x Platinum collaboration.
• Story By: Jasmin Baron, Business Insider
7. Buy Now, Pay Later Services are Flourishing

Purchases through buy now, pay later platforms like Klarna and Affirm were up more than 20% from last year on Cyber Monday, according to a new report from Adobe Analytics. These are financial companies that partner with retailers to let customers pay in installments, usually without a credit check; like layaway, but you receive the product before you make all the payments.
Millennials and Gen Z are the biggest users. They're using the companies as a budgeting alternative to credit cards they may be scared of or may not have access to. In fact, almost 90% of payments processed by the platform Afterpay are made with debit cards. Afterpay customers usually spend more money: average shopping carts increase by 20% at clothing retailers with Afterpay.
• Story By: Kristin Schwab, Marketplace
8. Fraudulent E-Commerce Transactions Spiked Between Thanksgiving and Cyber Monday

17.46% of all global e-commerce transactions between Thanksgiving and Cyber Monday were potentially fraudulent, a TransUnion report reveals. Those numbers were slightly higher in the U.S. where 19.66% were suspected fraudulent.
The number of suspected e-commerce fraud attempts during the 2021 holiday shopping season was also a 25% increase over the 15.73% of fraud attempts observed earlier in the year (January 1 to November 29). The analysis also observed the top two reasons for potentially fraudulent e-commerce transactions between Thanksgiving and Cyber Monday. The top reason was the number of accounts per device – which triggers when a device has accessed the minimum number of accounts during the set time period. The second was evidence exists, which occurs when an account or device has previously had a fraudulent transaction.
• Story In: Help Net Security
9. Smart Credit Cards: The X1 Card Hits the Scene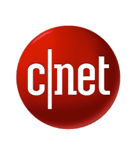 The X1 Card was recently unveiled, offering many unique security and rewards features. Advertised as 17 grams of stainless steel, the card will be delivered to you in a branded box, a move unlike that of typical envelope-wielding issuers. You can't "apply" for it; you can request an invite to apply by submitting your name, email address and income. 
X1 says its credit card offers up to five times the spending limit of a traditional credit card, with its average credit limit at $24,300. It potentially gives cardholders a chance to increase their credit score by improving credit utilization. Another interesting feature is support for automatic virtual cards, which gives you a unique, one-time credit card number each time you make a purchase online.
• Story By: Jaclyn DeJohn, CNET
10. Nearly 60% Unsure if High Credit Card Balances Lower Credit Scores

Most Americans aren't clear about how their credit card balances affect credit scores, according to a new survey. Of those who indicate that they understand there is a relationship between the two, almost 4 in 10 people say a high credit card balance increases their credit score, which is incorrect.
• Story By: Beverly Harzog, U.S. News
11. Con Artists Favor Target in Gift Card Scams as the Cost of Fraud Increases

In the first nine months of 2021, consumers lost more money in impersonation gift card scams than they did in all of 2020, the Federal Trade Commission said. Consumers reported they lost $148 million so far this year in scams in which they were told by scammers to buy gift cards to use as a form of payment.
The FTC said nearly 40,000 consumers made the reports, in which they said they paid con artists who were impersonating large companies or government agencies. Target gift cards were the most popular choice for scammers in the reports received by the FTC.
• Story By: Karen Price Mueller, NJ.com
Advertiser Disclosure
CardRates.com is a free online resource that offers valuable content and comparison services to users. To keep this resource 100% free, we receive compensation for referrals for many of the offers listed on the site. Along with key review factors, this compensation may impact how and where products appear across CardRates.com (including, for example, the order in which they appear). CardRates.com does not include the entire universe of available offers. Editorial opinions expressed on the site are strictly our own and are not provided, endorsed, or approved by advertisers.