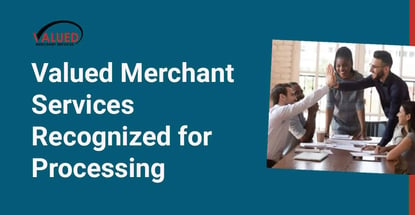 Our experts and industry insiders blog the latest news, studies and current events from inside the credit card industry. Our articles follow strict editorial guidelines.
In a Nutshell: Valued Merchant Services (VMS) is a provider of electronic payment processing services for businesses of all sizes. VMS's key focus is ensuring merchants have access to modern payment processing and point of sale devices that lead to sustained business success. And, unlike big-name providers, VMS is staffed by agents who serve customers at a local level and are available at all times for technical support. VMS believes that creating value and customer loyalty outweighs sales numbers and churning out profits, which is why we're recognizing the provider with our Editor's Choice™ Award.
Big name companies, including PayPal, Plaid, and Square, dominate the payment processing industry, but the industry is starting to see a rise in smaller customer-centric businesses.
Valued Merchant Services (VMS) began its electronic payment processing services in 2006 and has steadily grown in customer outreach. Although VMS mainly focuses on smaller merchants, the company has been highly successful. It landed on Inc. Magazine's list of the fastest growing private companies in America and is a two-time honoree in the Top 50 in the Financial Services Industry category.

We sat down with Chris Del Grande, President and Co-Founder of Valued Merchant Services, whose interview revealed the secret to VMS's success: a fervent focus on delivering customer value.
Back in 2003, Del Grande joined the payments industry and over time became dismayed by the substandard treatment he had witnessed of both employees and customers.
"The first company that I started out with wasn't necessarily doing the things that I wanted to be a part of. Their business practices and sales tactics weren't things that I was comfortable with," said Del Grande.
While working as a recruiter, Del Grande hired the person who would eventually become VMS's other Co-Founder. The two developed a good relationship and began looking for companies with better business practices. But to their disappointment, the entire industry appeared to be underperforming.
"This industry is just full of people who are missing the opportunity," said Del Grande. "(They are) making the mistake of focusing on profits first."
The pair decided to create the company the industry desperately needed, and Valued Merchant Services was born.
Creating True Customer Value
At the time of VMS's inception, merchants and service provider employees were getting little if any value for their money and labor. Del Grande and his team knew customer value was a priority, and the Co-Founders' vision was to build a trustworthy brand that would build loyalty among workers and customers.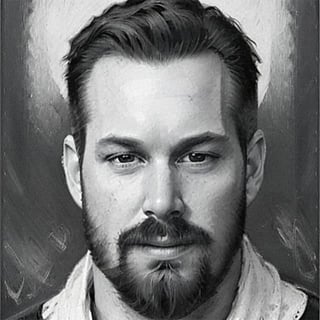 While most of the bigger companies are focused on increasing profits by driving up rates and fees, Valued Merchant Services prefers to keep customers for the lifetime of their business. In other words, "people over profits" is the company motto.
While this choice started as an ethical decision, Del Grande said he quickly realized that the lifetime value of a customer ultimately leads to greater business success.
This principle also translates into the types of merchants that VMS engages with.
Most VMS customers are locally owned independent businesses in various markets, including retail and restaurant owners, wholesalers, distributors, web and mobile businesses, and startups.
The company's main focus is on providing merchants with credit (and debit) card processing that will best meet the merchants' needs. VMS offers a variety of mobile and nonmobile credit card terminals that include customized branding, end-to-end encryption for security, tokenization, and other digital payment options.
Valued Merchant Services also provides services for POS, mobile payments, EMV, and business loans. Plus, consumer financing (so that merchants can offer financing to their clients and customers), gift and loyalty card programs, and more. Del Grande says, "We keep adding services over time as different needs come up for our merchants."
Offering Alternative Lending Products
When a business needs to increase capital, its leaders will typically reach out to a bank to receive a small business loan or preferred line of credit. Unfortunately, bank loan requests are being denied at historically high rates.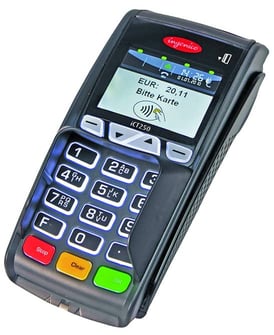 Valued Merchant Services offers more flexible options for business loans and lines of credit — delivering a higher rate of approval and a faster turnaround than what a traditional bank would provide.
Merchants can turn to VMS as an alternative lending style product with more than 100 different business lenders in its network. In fact, many VMS lenders do not force merchants to sign away a personal guarantee or collateral.
"It's faster and easier to get funded," said Del Grande. "It's a wider range of candidates by credit score and size. It's a quick turnaround where they can get funded quickly, and then there are flexible repayment options that allow customers to pay daily or weekly rather than one big payment each month."
Del Grande said that VMS's consumer financing products, which feature relationships with Flexxbuy, Zip Loan, and a handful of other platforms, are the latest and most popular options. Through these products, VMS can assist businesses in offering financing to their customers and clients, which can help increase revenue.
Commitment to Localized Payment Services
VMS's operational success hinges on its distribution of local agents. Agents can help customers in real time and find solutions to problems quickly.
Nearly every big provider in the industry today automates and centralizes its customer support because the company chooses not to provide direct customer care.
But unlike larger corporations that direct customers to a call center, VMS customers can call at any time and speak directly with a local agent who can come to the business itself if needed.
"All of our customers are attached to an account relationship manager who is also the sales agent that originated the deal with the merchant," said Del Grande. "What we find most valuable to the merchant is having a real dedicated local agent."
Del Grande said that having this local personal support is the number one reason why business owners switch from other providers to Valued Merchant Services.
Just as our grandparents used to say, "knowing your baker or your butcher adds value to the sales experience and creates real relationships that matter." That's the feeling Del Grande hopes to create with his customers as well.
"We've always thought, first off, that the way we've grown the business is by delivering an experience that the customer actually enjoys and appreciates and would recommend to their neighbors and people in their networks. And we just think it's the right way to do things," said Del Grande.