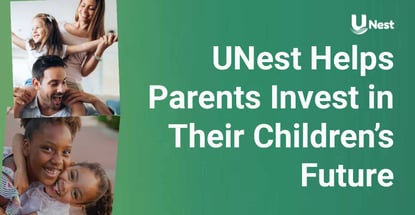 Our experts and industry insiders blog the latest news, studies and current events from inside the credit card industry. Our articles follow strict editorial guidelines.
In a Nutshell: Parents seeking to invest in their children's future have traditionally been steered toward 529 plans. But the rigidity of 529 plans isn't suitable for many families. UNest offers investment accounts that provide parents and their children with financial flexibility. Parents, family, and friends can fund the accounts. Partner rewards can also be used to fund accounts. Debt can be difficult to pay off, and it can last a lifetime. UNest helps parents take steps today that better position their children to avoid future debt.
Hindsight can be a wonderful thing. It's easy to see the error of our ways when we analyze them after they have happened. We have access to much more information after the fact. This information allows us to understand our past motivations better and identify roadblocks that were hidden from our view at the time.
Among the many advantages of parenthood is how parents can use their life experience to help their children avoid the mistakes they once made. No, we can't travel back in time and undo our blunders in life, but we can take steps to help our children avoid similar errors. 
UNest is a company that helps parents improve their children's financial future. The company was founded by Ksenia Yudina, CFA, who previously served as a vice president for one of the largest 529 plan providers in the United States. 529 plans are investment vehicles designed to assist in saving for the expenses of higher education.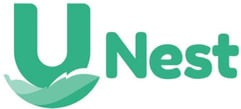 Yudina's friends started having children, and they came to her for investment advice. She'd send them forms to fund a 529 plan, but, in many cases, the forms weren't completed and returned to her.
"She'd reach out to these friends, and see if they needed assistance," said Peter Mansfield, Chief Marketing Officer at UNest. "And they'd say, 'Look, we're not going to fill out 15 pages of forms. There's got to be an easier way.' So she surveyed the landscape and realized there wasn't a particularly well-focused solution that was geared toward families and helping them save and invest in their child's future. That realization led to the formation of UNest."
A Community-Based Approach to Saving and Investing
Yudina recognized that 529 plans, in addition to having a cumbersome enrollment process, were missing a key element. The account structure restricts how invested monies can be used. 529 plans typically can only be used for college tuition and certain education-related expenses.
"When we were starting out, we would hear from families that education isn't the only thing in their kids' lives they wanted to save for," explains Mansfield. "So we began offering UTMA accounts. And that's when the floodgates really opened for us."
UTMAs — or Uniform Transfers to Minors Act accounts — are custodial accounts that allow parents to save and invest on behalf of their children. The parent manages the account until the child reaches the age of majority, at which point the account is transferred to the child. For UTMAs, the age of majority varies by state but is typically either 18 or 21.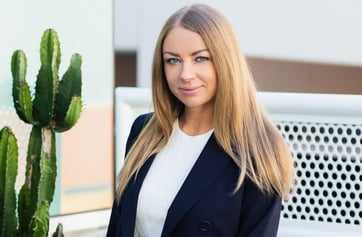 In addition to allowing parents to save for a variety of life's expenses, UTMAs through UNest are much simpler to establish than traditional 529 plans.
UNest launched its app in early 2020. Families can sign-up for an investment account in as little as five minutes, according to Mansfield. There are three primary ways to fund an account.
Money can be transferred from a bank account each month and deposited directly into the UTMA account. Monthly deposits must be at least $25, but there isn't a cap on how much a parent can invest each month.
The second way accounts can be funded is through gifting. Custodians can send friends and family members a link that allows them to make a gift to the account with their credit card.
"It takes a village to raise a child," said Mansfield. "We've found that, if a grandparent, aunt, uncle, or friend donates to a child's account, it takes pressure off the parents and lets them know they're not in this alone. Gifting develops a sort of shared responsibility, which is very healthy."
Another way to fund a UNest UTMA account is via its rewards program. UNest partners with approximately 150 brands, from Door Dash to Nike. When families shop with these brands, the brands donate a percentage of the transaction to the family's UTMA account. 
UNest Opens the Door to Financial Freedom for Families
Raising children can be expensive. Diapers and pacifiers give way to bicycles and braces, and the cost associated with raising children grows. Investing can help parents prepare for the cost of raising children.
"UNest is a broker dealer and a registered investment advisor," Mansfield said. "We're a financial advisor to parents and advise them on how to invest in their UTMA account. For many families, this is their first exposure to investing. The advice and service we provide is a launchpad to the broader investing world."
UNest provides comprehensive financial advice, but it doesn't overwhelm parents with complex investment vehicles and an overwhelming number of investment options.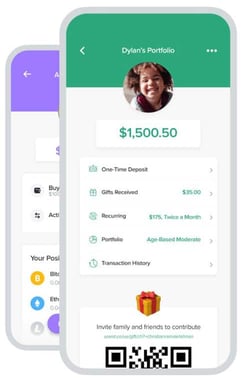 Parents can select from five exchange-traded funds, or ETFs, in each UTMA account. UNest advises parents which of the options will best suit them based on factors including the age of their child and their risk tolerance. UNest also has a cryptocurrency option for parents interested in investing in digital currencies.
Providing a simple menu of investing options helps investing newcomers overcome anxieties they may have about which investments to select. Parents can be unprepared to manage their finances, and many families are saddled with debt. According to Mansfield, this should not stop them from investing.
"Parents don't need to make a huge financial commitment to make a difference," explains Mansfield. "Being disciplined, and getting into the habit of regularly saving and investing, can make a big impact thanks to the magic of compound interest. For families willing to make a long-term commitment, it's critical to start early. Once the benefits become apparent, parents' confidence increases.
Parents Can Help Their Children Avoid Debt With UNest
The idea of young people going into debt seems ludicrous. But, time flies. We were all young once, yet today many of us are saddled with student loans and numerous other forms of debt. 
"Debt can be difficult to manage, particularly student debt," says Mansfield. "And it's not something that people can overcome quickly. A lot of student debt isn't paid off until people are in their 40s or 50s. Anything we can do to help prevent that, we're all for it."
Visitors to UNest's website can use a college savings calculator to gauge how financially prepared they are for college. UNest also provides access to financial education resources to help parents grow in financial literacy.
UNest launched in early 2020 during the pandemic. It has almost 700,000 parents and children on its platform today. Mansfield noticed many parents using their pandemic stimulus money to fund an investment account for their children. Witnessing middle-class households using their pandemic stimulus funds to invest in their children's future was inspirational to the UNest team.
"Many consumer finance solutions are strictly transactional," Mansfield explains. "Our solution is all about emotion. It's about the love that a parent has for their child and wanting to do the right thing to help their child. UNest is helping tons and tons of families do the right thing."