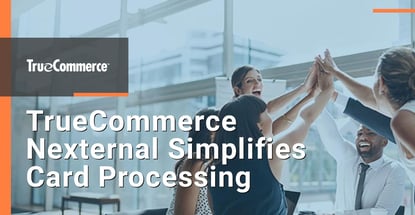 In a Nutshell: The Nexternal Platform from TrueCommerce connects merchants with both their B2B and B2C customers in a single platform. Rather than doubling their workloads, merchants can use this modern platform to handle their ordering, mobile POS transactions, and card processing needs. Though other companies seek to improve their B2B purchasing experiences amid the pandemic, Nexternal has been operational for years, helping give merchants peace of mind in choosing TrueCommerce over its competitors. 
The pandemic has changed the future of B2B sales. The most significant shift is that B2B has gone digital — and it won't go back. 
At first, buyers and sellers started operating this way because of COVID-19 protocols and necessity. Now, however, the change is here to stay. 
"More than three-quarters of buyers and sellers say they now prefer digital self-serve and remote human engagement over face-to-face interactions — a sentiment that has steadily intensified even after lockdowns have ended," according to McKinsey & Company. 
Only 20% of B2B buyers want to return to in-person sales. 
Craig Ross, VP of Sales for Nexternal, has seen this new reality reflected in the use of the company's Nexternal Platform. Nexternal has long catered to merchants that make both B2B and B2C sales, and customer expectations for B2B purchasing have increased considerably during the pandemic.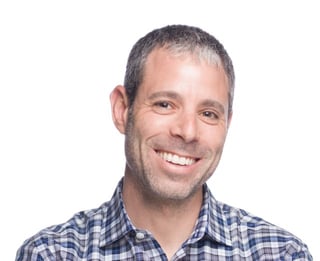 "The pandemic was like an extra booster of a rocket. It accelerated the change. Ten years of B2B eCommerce innovation happened in three months last year. If I have to buy something for my company, why should I have to use an order form or call someone? I should have an Amazon-like experience, whether I buy something for myself or my company," said Ross. 
This is the key benefit of Nexternal: Merchants have both B2B and B2C options in a single platform.
So, not only can merchants avoid doing things twice, but they also can offer their B2B clients the same contemporary platform they use for their B2C clients. 
Ross mentioned that Nexternal competitors have been working to improve their B2B platforms over the last year and a half. TrueCommerce's offering, however, has been operational for several years and already offers merchants next-level options for their customers.  
Two Distinct Point-of-Sale Options Available
When merchants choose Nexternal, they have two point-of-sale offerings from which to choose. The first is Engage, TrueCommerce's native mobile POS option, which functions as an add-on module. Clients can get the tool up and running quickly on their iPads so their customers can pay with credit or debit cards in person. 
The POS software automatically calculates inventory, sales taxes, and shipping rates. Merchants often find the shipping rate calculation valuable even when making in-person sales.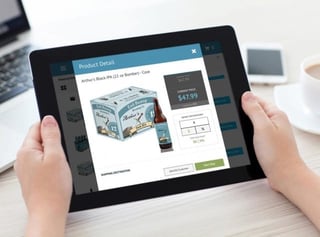 For example, a quarter of Nexternal's clients are in the wine industry. So, a guest may come into a merchant's wine tasting room and buy two bottles to take with them and a case they want shipped to their home. If this happens, the merchant doesn't have to ask the customer to pay with their card twice; Engage will take care of everything. 
Many of Nexternal's customers use the Engage POS solution. TrueCommerce's merchants cater to both B2B and B2C clients, which includes companies in the health and wellness, automotive, coffee, craft brewery, specialty foods, and sporting goods industries. TrueCommerce also works with nonprofits that both sell products and take donations.
Other customers decide they would rather use a different POS system, and Nexternal can also handle this. The platform integrates with whatever POS the client decides to use. 
Ross explained why it benefits merchants that make B2B sales to use Nexternal. 
"B2B merchants sometimes think they're the only game in town. But if it's a pain for customers to buy from you and easy for them to buy from your competitor, they're going to buy from your competitor," he said. 
System Integrations Build Brand Loyalty 
Another of Nexternal's key benefits is that the platform acts as an extension of a merchant's website. In other words, customers using Nexternal to make purchases are made to feel that they're still interacting with the company's website.
How does TrueCommerce make this happen? By branding each merchant's Nexternal site. 
"We always focus on brand and brand experience. If I'm shopping on a company's website, I shouldn't feel like I'm being brought to a template or a third party. That brand identity and promise should be intact throughout the whole shopping experience," said Ross.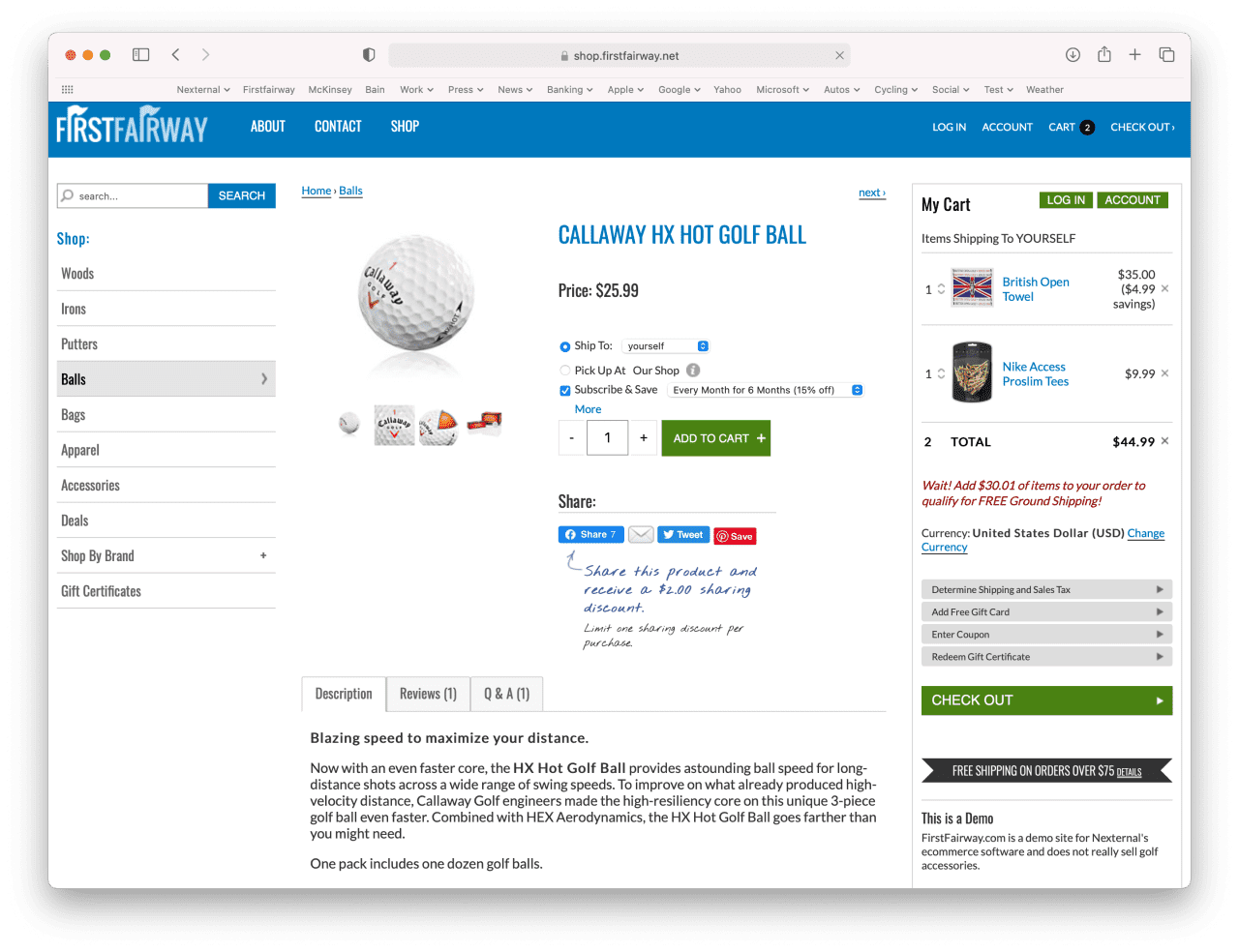 New merchants that sign up with Nexternal will see their platforms active in about a month. The setup process takes that much time for several reasons. 
First, the merchant needs to add products to the Nexternal system. Then, they are assigned to an onboard specialist who can help them determine which credit and debit cards they will accept, and choose a shipping business. 
"That person begins to understand their business, the specific requirements they have, and how we can help them solve their issues," said Ross. 
Nexternal's integrations are built-in for merchants, too. For instance, if a merchant needs the platform to communicate with a sales tax provider or Amazon, those integrations are made automatic. 
"eCommerce work is not in a silo, but should be able to exchange information with other systems as it needs to," said Ross.  
Finally, TrueCommerce needs to set up the process for orders flowing into merchants' ERP systems. All of this setup leads to ease of use for merchants and customers. 
"Customers don't have to click the view cart or recalculate. From the merchant's perspective, they don't have to get IT involved if they need to add a new product. If they can write an email, they can use this platform," said Ross.
Simplifying eCommerce For Businesses and Consumers 
Nexternal's primary value proposition is streamlining purchases for both merchants and B2B and B2C buyers. 
In addition to the ways mentioned above, Nexternal simplifies purchasing by giving costumers the option to store their card payment information. This is a particularly useful feature for customers who have a subscription. 
"Having the ability to store someone's payment info is critical for [subscriptions]. We've had our subscription technology for many years. The user experience is nearly identical to Amazon, but we had ours before Amazon!" Ross said with a laugh. 
Nexternal's merchants can also offer their clients loyalty rewards. For instance, they can control the redemption value of points their customers earn by spending money. 
Merchants can also segment their customers if that's useful to them. For instance, Nexternal allows for different pricing, payment options, and product availability based on a client's demographics. 
"For B2B, if somebody spent enough money with a merchant, they could upgrade their customer type and then offer them additional discounts on their order or special products just for them," Ross said.

As these features indicate, Nexternal has catered to merchants that sell to both B2B and B2C customers for years. TrueCommerce is excited to discover new merchants that recognize how today's B2B purchasers are looking for a B2C shopping experience. 
"Many B2B-specific providers take information from an ERP system and create a site, but then they have a site that looks nothing like Amazon. It's clunky. The B2B perspective went from a nice-to-have to a requirement. That has been the biggest shift in eCommerce over the last year and a half. We have done B2B from the beginning," said Ross.
Advertiser Disclosure
CardRates.com is a free online resource that offers valuable content and comparison services to users. To keep this resource 100% free, we receive compensation for referrals for many of the offers listed on the site. Along with key review factors, this compensation may impact how and where products appear across CardRates.com (including, for example, the order in which they appear). CardRates.com does not include the entire universe of available offers. Editorial opinions expressed on the site are strictly our own and are not provided, endorsed, or approved by advertisers.