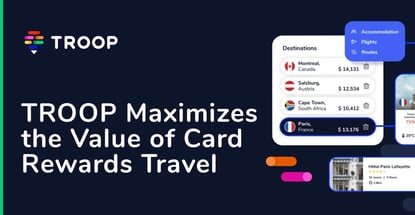 In a nutshell: Planning corporate meetings and events can be a costly, time-consuming prospect. That's why many organizations turn to TROOP's app to minimize effort and expense when selecting destinations, travel solutions, and accommodations for attendees. The app presents information visually, providing quick overviews and granular details. It also offers information about emissions, which can help companies meet their sustainability goals. Plans for integration into communications platforms and a freemium version of the app promise to expand the accessibility and savings for business travelers who can rack up credit card travel rewards before their companies reimburse them.
Travel can get expensive, no matter the circumstance. But when businesses plan significant corporate events that require workers across the country — or the world — to coordinate travel arrangements, it also gets complicated.
One company that experienced that situation turned to TROOP, a corporate travel app, to organize a large event. The corporation quickly switched its destination from Miami to Costa Rica through the intuitive TROOP app. Not only did it upgrade from four- to five-star accommodations, but it also saved $500,000 in the process.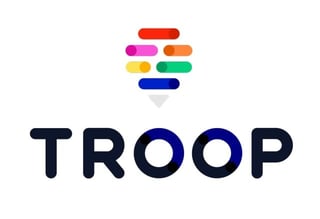 "Meetings and events are still like the Wild West of travel," said Spencer Brace, Head of Growth Strategy at TROOP.
TROOP's founders set out to tame the chaos and confusion of planning large corporate travel events. The app provides an efficient workflow for large groups, enabling them to quickly and easily coordinate a destination that's accessible and appealing for everyone.
In the process, it helps save money through simple cost comparisons. Additionally, it provides transparent carbon tracking, which can help companies meet their sustainability goals. And when businesses plan events in cities, workers may have the opportunity to book their own flights, easily earning credit card rewards before being reimbursed for their trip.
"People don't want to be beholden to complicated policies and tools," Brace said. "We motivate them to use it because it saves an enormous amount of time. It brings back everything they need to organize their meeting, we get visibility across the business, and we can procure better, plan better, and understand our impact on sustainability better."
Group Workflow Enables Easy Coordination and Navigation of Travel Restrictions
Once a business signs up, it can create a new meeting and enter ideal dates. TROOP displays a color-coded map that visually highlights destinations. It also features a legend that provides more information about travel and destinations.
Since 2020, many countries have imposed travel restrictions to stem the spread of COVID-19. TROOP accounts for those restrictions — including mandatory quarantines and traveler vaccination status — to simplify coordination.
"We default the setting to vaccinated because companies generally don't let unvaccinated people travel. However, the user can change the status to unvaccinated if required to see how this changes the travel restrictions," Brace said.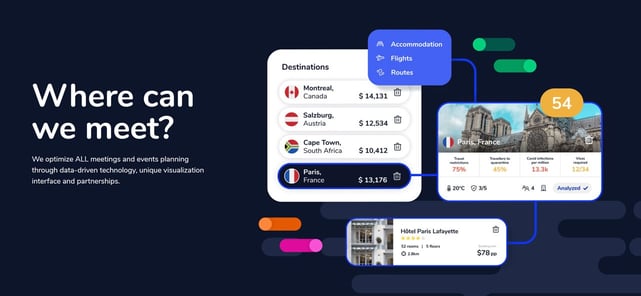 Travelers can adjust their passport settings, and TROOP also provides analysis of visa requirements for particular destinations. Once TROOP analyzes that data, it returns a shortlist of potential destinations.
The shortlist contains information about flight costs, travel time, number of layovers, and flight emissions. That allows companies to make informed decisions about finances, time, and the environmental cost of their choices.
"We also give the temperature in the destination at the time of the trip, the risk rating of the country, and a few other data points. You can see this data in a grid format as well, which is very helpful," Brace said. "You can add all of your information together and make a final decision."
Detailed Destination Information Gives Insight into Cost, Transit, and Leisure
But TROOP takes its users beyond simply planning for travel. It also provides insights into the destinations so planners and participants can evaluate each at a more granular level.
TROOP can show users a list of the various hotels, their prices, and the number of people each accommodates for any given city.
Individuals can also get a feel for the other types of amenities and leisure activities available in each destination, whether they're interested in restaurants, shopping, night life, and local culture. Credit card rewards enthusiasts may want to try out restaurants to earn points or miles before being reimbursed by their employer.
Watch on
TROOP also plans to incorporate local transit information into its app. People need to get from the airport to their accommodations, and it's unlikely that everyone can stay close to business events and the various activities individuals want to explore. The app plans to assist them in figuring out how to navigate those events and locations.
All of that information is part of TROOP's invaluable planning resources. Even before booking flights and hotels, groups can see how much money each alternative will save them without doing any legwork.
"You can see how much you save, and once you've chosen everything, you get a finalized screen with all of the information, including the hotel, the flights, etc.," Brace said. "You can go through approvals internally and hand that off to your travel agency to book it for you."
Carbon Tracking Helps Organizations Meet Sustainability Goals
"The other ambition we have is that we want to help people travel better," Brace said. "The planet is in a bit of a crisis, and we're going to have to do something on the carbon dioxide outputs to rein in temperature increases."
Besides helping corporations and credit card rewards enthusiasts save time and money on travel and events, TROOP also helps them save the planet. The app tracks the estimated carbon emissions for a trip, allowing eco-conscious organizations to meet sustainability goals.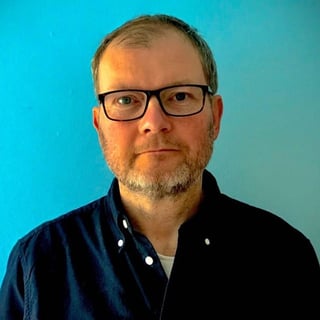 "Lots of companies are committing to a reduction in their carbon footprint, but they are still searching for tools to help them to achieve this," Brace said.
Brace compared that commitment to personal goals, including exercising more and getting in shape. He said it's an easy goal to state, but executing the steps necessary to get there is much more challenging. Mitigating CO2 emissions and achieving sustainability can't be taken in one large chunk; it requires smaller steps that add up to the desired outcome.
TROOP can't do the work for decision-makers, but it does represent a valuable tool to help them make those small steps. Showing companies ways to reduce their carbon footprint can add up over time.
"If we've been invited to a meeting, it's too late to make a decision about the impact this will have on the environment as the attendees and the locations have already been agreed. This decision needs to take place at the point of planning. And that is what TROOP provides," Brace said. "We give people the data to make informed decisions."
TROOP: Enhancing Accessibility to Improve Efficiency
TROOP emphasizes ease and convenience. So, it's only logical that the app's next step is integration with other platforms including collaboration tools, such as Teams, to enable smooth, simple group workflows.
"We want to provide an end-to-end, self-service solution," Brace said. "So if you're planning a meeting with your team, we're in the environment where you're chatting."
That means planners won't have to record information and enter it into TROOP. Instead, each participant can manage their own data and collaboratively plan aspects of their travel and accommodations for meetings. That can include flights and hotels that earn additional credit card rewards.
"We're trying to bring simplicity to it because no one wants to fill out a 100-page form," Brace said. "It's bad enough booking on booking tools today, filling in all the boxes — imagine doing that for 200 people. People can access this in an environment where they can also have a discussion. They don't have to go to another web tool."
TROOP is also exploring the possibility of a freemium version in keeping with its commitment to accessibility. That will bring the app's capacity for saving time, money, and emissions to a broader business population, helping them economize operations and meet sustainability goals.
"Anyone can use our app, and the value they'll get from it is tremendous. Besides, it can provide visibility of the meetings being planned across the entire company," Brace said. "Maybe it isn't their day job to organize meetings, but TROOP provides people with enterprise-grade software that helps them make terrific decisions and back up all their company objectives around sustainability and cost savings."
Those interested in learning more about TROOP can get in touch with Brace on LinkedIn or with the team itself here.
Advertiser Disclosure
CardRates.com is a free online resource that offers valuable content and comparison services to users. To keep this resource 100% free, we receive compensation for referrals for many of the offers listed on the site. Along with key review factors, this compensation may impact how and where products appear across CardRates.com (including, for example, the order in which they appear). CardRates.com does not include the entire universe of available offers. Editorial opinions expressed on the site are strictly our own and are not provided, endorsed, or approved by advertisers.