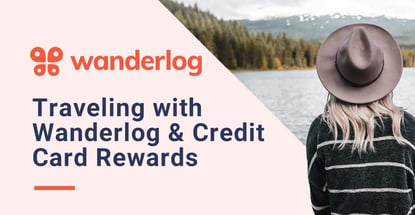 In a Nutshell: We've been saving up our credit card rewards for much of the past year, and, needless to say, we're looking forward to traveling again in the near future. We're also looking forward to using Wanderlog to help plan out future trips. The free app is designed with convenience, simplicity, and a quality user experience in mind. Wanderlog gathers in one place components of other travel-planning tools, from making reservations to visualizing your trip on a map. The company values user feedback and uses it to help guide future development decisions.
Millions of Americans spent much of 2020 hunkered down and playing it safe as the COVID-19 pandemic took hold across the country. Vacations were canceled or postponed, and Zoom became the new business conference room.
Now that distribution of the COVID vaccine is in its early stages, people are cautiously optimistic about a return to normalcy in the coming months. While the last several months have been challenging, there are some silver linings for those whose economic situation remained stable.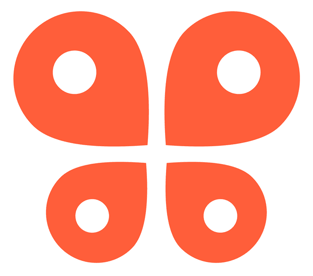 One of those silver linings is credit card rewards. It probably goes without saying, but here at CardRates, we love all things credit card-related — especially the rewards. And card issuers today offer more competitive rewards than ever.
We were able to stash away our credit card rewards in recent months rather than cash them in for travel or lodging discounts. But with the hope of travel on the horizon, we're once again looking at ways to cash in those credit card rewards.
Traveling is the fun and exciting part. But actually planning trips and itineraries can be — the opposite of fun and exciting.
Thankfully, Wanderlog offers a free platform to easily plan out future trips.
"The easiest way to plan your trip," according to Wanderlog. "Build, organize, and map your itineraries in a free travel app designed for vacations and road trips."
We spoke with Co-Founder Peter Xu about the company's history, how the app works, and how users have responded to the platform.
Combining Ingenuity with a Love of Travel
Xu said that he and his twin brother, Harry, founded Wanderlog in 2019. But it's just another extension of their ongoing partnership on many projects.
"We've been basically building things together as twins for almost 10 years now. We basically build whatever scratches our itch," Xu said. "For example, back in college, we built a course selection system for Yale where we went to school. We just love building things that are useful for folks."
Xu said that he and his brother also share a love of travel. The brothers grew up in Canada but have a lot of family in China, and they found themselves traveling back and forth quite a bit in their youth.
Xu said that as he got older, he and his brother gravitated toward using Google Docs and Google Maps to plan out their travel itineraries.
"We tended to use Google Docs with a list of all the places we were going to, along with reservations," he said. "And right before the trip, we would always add all the places we were thinking of onto Google Maps."
Xu said that, while the Google products are great tools, they weren't designed specifically for travel planning, as the brothers were using them.
"We decided that there should be something better, so that's really how it all started," he explained. "We just started by building a product that combined the best parts of both at its core — it's like Google Docs for planning travel. And it's just really quick and easy to reference the mobile app or share it with your friends on your computer."
A Simple and Collaborative Multiplatform Vacation Planning Solution
Convenience was the inspiration behind creating Wanderlog, and it remains at the app's core. But Xu said there are really three main pillars that help separate Wanderlog from other apps: the user interface, functionality, and multi-platform useability.
"We have a really great designer named Namphuong working with us, and she's a huge part of this," Xu said. "We're really focused on making the experience really nice and easy to learn on. I think that's a big part of what comes out in using it."
Next, Xu said it was important to the Wanderlog team to let users put everything they need in one place.
"Your itinerary and your map in one view," according to the company website. "No more switching between different apps, tabs, and tools to keep track of your travel plans."
Xu said he has noticed that other trip-planning apps are often missing this feature.
"There are flight trackers, there are things that allow you to add items to a map, but it's hard to find it all in one place," he said. "That really brings it together."
The third pillar is Wanderlog's multiplatform functionality.
"I think a lot of folks, when they're planning, they are on their computers. But when they actually go on the trip, no one really wants a laptop around. Everyone is on their phones," he said. "We're on both Android and iOS as well as the web. So basically, you can just plan and share your plans wherever you are. I think that's been really helpful for a lot of travelers."
Wanderlog is similar to Google Docs in that multiple users can use a trip itinerary at once. Changes are automatically saved, and other users can see them as they're being made.
Satisfied Travelers Vouch for Wanderlog's Convenience
Xu said listening to feedback from Wanderlog users is a big priority for the company.
He said the company will often send users an email to ask for insights into their experiences with the app.
"We keep a running tally of a lot of the features that they have asked for," Xu said. "The email replies are super helpful. They tell us what they're using Wanderlog for and how they discovered it."
Xu said the company takes feedback seriously and works to implement features that users are asking for whenever possible.
"Right now the feature that we're working on adding is for rental car reservations," he said. "We have hotels and flights already, but based on emails we've been getting, rental car reservations are the number one thing folks think are missing."
And there is no shortage of positive feedback and reviews to be found about Wanderlog.
"Wanderlog is a game-changer for vacation planning!" wrote travel blogger Nadia on the Wanderlog website. "Planning your trip by having all the attractions already plugged into a map makes trip planning so much easier. You already know everything that is nearby in the area and can plan your trip accordingly."
Others have been impressed by the app's attention to detail.
"I'm a rather extensive planner when I take trips so this was great," wrote Josh M. on the website. "I liked how it auto-filled all of my travel information from my email account. Also, the level of detail that I can put into organizing a trip is greatly appreciated and goes above and beyond any of the other apps I've tried."
If you're looking forward to getting back out into the world, Wanderlog may be the perfect travel app for your next vacation.
Advertiser Disclosure
CardRates.com is a free online resource that offers valuable content and comparison services to users. To keep this resource 100% free, we receive compensation for referrals for many of the offers listed on the site. Along with key review factors, this compensation may impact how and where products appear across CardRates.com (including, for example, the order in which they appear). CardRates.com does not include the entire universe of available offers. Editorial opinions expressed on the site are strictly our own and are not provided, endorsed, or approved by advertisers.