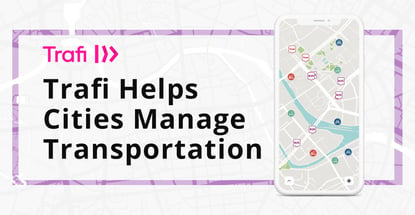 In a Nutshell: Trafi helps cities deliver mobility as a service (MaaS) to transportation consumers. Users can compare prices, plan routes, and book and pay for mass transit, ride-hailing, and even bike- and scooter-sharing services through Trafi-powered apps. Trafi currently operates as the MaaS delivery foundation in Berlin, Germany, and is set to roll out in Munich and across Switzerland soon. It enables cities to leverage more of transportation's potential as an engine of economic growth and offer more efficient and equitable delivery.
While every large city has its unique set of challenges, transportation management is among the most common issues cities share.
When cities can reduce the number of privately owned cars on the streets, they can also improve resource allocation and ease congestion and pollution. And when they have reliable mass transit integrations in place, they can make mobility more accessible, leading to economic growth and a better overall quality of life.
Mobile technology is driving some of these transformations for urban transportation consumers, who can now supplement mass transit with ride-hailing and car-sharing services, including Uber and Share Now. Bicycle and scooter-sharing startups have also made it easier to get around without a car or cab.
For transportation authorities and consumers alike, the key is having the ability to view the entire transportation system and select the best option. Mobility as a service (MaaS) is a new term for conceptualizing transportation as a commodity that can be managed for the public good.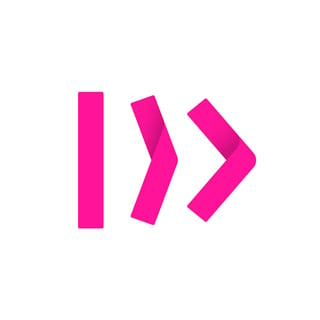 And that service relies heavily on technology, as well. Trafi acts as an operating system for MaaS, and helps cities around the world unify transportation management and realize their equity, sustainability, and public health goals.
Trafi also helps transportation consumers by combining route-planning, price-comparison, and payment functions into a single app. That means users can skip entering their credit card information or paying cash for each trip. It can even predict the route and travel route that will work best for them.
The platform accomplishes that by integrating seamlessly with existing municipal transit applications.
"Along with externalities including infrastructure, policy, and a legal framework, MaaS is one piece of the puzzle that has to exist for cities to create a legitimate alternative to cars," said Trafi Product Marketing Manager Justas Petronis. "We're a MaaS company that helps cities launch those solutions."
A Platform that Helps Unify Urban Mobility
Transportation management must be guided by a public entity that can orchestrate its jurisdiction's entire solution for MaaS to be an effective tool. In Berlin, Berliner Verkehrsbetriebe (BVG) assumes that role by governing the city's underground railway, tram, bus, and ferry systems.
Jelbi, launched in 2019, is the Trafi-powered app that brings those public systems together with an array of private mobility partners, including bike, scooter, car, and ride-sharing companies. All told, Jelbi makes more than 15,000 Berlin-based vehicles accessible and ready for booking with instant payments, no credit card required.
"The first thing our MaaS solution ensures is complete pricing transparency," Petronis said. "When consumers have to juggle different apps — and Berlin is a perfect case with up to 40 different transportation providers — it's hard to navigate between them. Integrating everything helps consumers understand the costs."
Trafi got its start as a proprietary trip routing algorithm, and that technology is still at the heart of its solution. Combined with a data management platform based on the public General Transit Feed Specification, the routing functionality enables Jelbi to filter trip alternatives for cost, comfort, and conveniences, including the number of transfers and amount of walking.
"All of that is being boiled down in front of you," Petronis said.
What's more, Jelbi handles payments. Although Jelbi users in Berlin generally prefer PayPal over credit cards, Trafi also processes many digital payment forms.
"You install the product, set up your payment method, and that's it," Petronis said. "Depending on the travel modes you prefer, maybe you need to verify your driver's license or your ID card, but you soon forget you even did that."
User Accounts Enable Payment by Subscription
BVG's Jelbi arms Berliners with all the information they need to move efficiently around the city without a car.
"Maybe you'll take a scooter for 10 minutes, then jump into a car, or maybe you'll take a ride-hailing option and then finish your trip on foot," Petronis said. "You can make those choices easily within a single environment."
But Trafi's status as a platform partner with cities is extendable, as its partnership with three Swiss municipalities bears out. In the coming months, Trafi will reach all of Switzerland.
The app that handles it all is yumuv, the product of a consortium of railways and public transportation authorities in Zurich, Basel, and Bern. The app is tailored to meet the needs of Swiss travel consumers accustomed to moving routinely between major urban areas.
All the price comparison, route planning, booking, and payment services are there, along with access to public and private transport modes. The difference between yumuv and Jelbi stems from socioeconomic — and perhaps even cultural — differences between Switzerland and Germany. In short, yumuv supports a subscription model for payments.
"Understanding these details drives product innovation for us," Petronis said. "The Swiss are already attuned to a transportation subscription model — that was something they already had."
The service works just like a music subscription to Spotify or a video subscription to Netflix or Amazon Prime. And users can link it to a credit card or bank account for recurring payments.
"And that makes the payments experience completely different," Petronis said. "Basically, you buy a monthly package and use up minutes just as you would with your mobile phone plan."
Driving Growth With Better Transportation Management
Trafi set out to help cities tackle transportation challenges, and has developed customized ways to help municipalities and countries worldwide. But the underlying technology remains the same, according to Petronis.
"The exciting thing is that the product didn't have to change that much — what changed is how it is positioned, and how we approach the market," he said. "But, at the end of the day, the platform is flexible."
The same holds true for a Trafi launch coming soon to Munich. That's where the city's Münchner Verkehrsgesellschaft (MVG) public transport company also administers a universal login solution that provides Munich residents with digital access to various other city-owned utilities.
MVGO, Trafi's app for Munich, will inhabit a digital ecosystem where MaaS is part of a services continuum.
"If you're a resident of Munich, you're a client of the city utility by default, so you already have an MVGO account," Petronis said. "For Munich, Trafi's MaaS solution becomes yet another service that should be in the portfolio of every single citizen."
In Berlin, Munich, and Switzerland, local leaders work with Trafi because they understand the importance of improving transportation access while reducing congestion. "Even when markets differ in terms of historical and cultural nuances, every city has those same core objectives," Petronis said.
Trafi enables residents to integrate walking and human-powered vehicle sharing to get to their destination on time. Making that level of certainty possible is what encourages people to leave their vehicles at home — or not bother to own one in the first place.
Access to the most efficient and affordable transportation options means more equitable access, and it offers more payment options than cash or credit cards.
"Mobility is a right," Petronis said. "Affordability and equal distribution give people multiple options no matter where they are in the city."
Advertiser Disclosure
CardRates.com is a free online resource that offers valuable content and comparison services to users. To keep this resource 100% free, we receive compensation for referrals for many of the offers listed on the site. Along with key review factors, this compensation may impact how and where products appear across CardRates.com (including, for example, the order in which they appear). CardRates.com does not include the entire universe of available offers. Editorial opinions expressed on the site are strictly our own and are not provided, endorsed, or approved by advertisers.