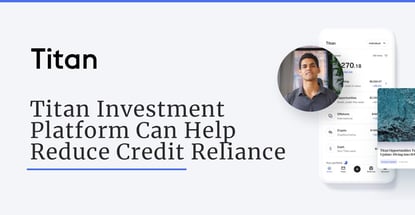 In a Nutshell: Apps and automation have helped people try their hand at investing for the first time, but algorithm-powered technology can only get them so far. Titan distinguishes itself in the tech-focused finance industry with a platform that combines the convenience of an app with the benefits of human knowledge. The experienced managers at Titan provide more tailored responses to emerging market opportunities and shifts than do their AI-powered competitors. That approach can even reduce the need for investors to leverage credit for short-term liquidity.
By the time the founders of the Titan platform began talking to potential VC partners in 2017, the rising retail investing market had coalesced in favor of automation. AI-powered robo-advisors were prevalent, and the founders heard feedback that no one wanted or needed input from human analysts.
They were told that active investment management was going the way of the dinosaurs.
But judging by Titan's track record since its launch in early 2018, that conventional wisdom was misguided. The Titan platform now has more than 35,000 active investors and manages more than $750 million in assets.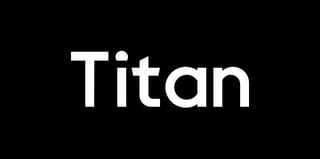 And once users start with Titan, they tend to stay. That's why its retention rates approach 99%.
"People realize the value pretty quickly and enjoy the experience," said John DeYonker, Investor Relations Lead at Titan. "So far, we're the only ones doing it this way."
Titan enhances the user experience by combining the seamless mobile experience retail investors prefer with the distinct advantages of human input.
"We're not the day-trader type that some people think of when it comes to active management," DeYonker said. "Our thesis is that, by performing fundamental research, sifting through the noise, and investing in your best ideas, you can outperform an overly diversified basket over the long run."
Titan also offers fintech innovations, including fractional shares, so funds remain accessible. That can help reduce the need for investors to turn to credit to meet their financial commitments.
"That's what enables us to provide daily liquidity, whereas conventional hedge funds have several-year lockup periods because they pool capital together," DeYonker said.
Actively Managed Long-Term Portfolios Outperform Major Indexes
According to the Titan website, the experience is like having a "hedge fund in your pocket." Onboarding occurs entirely within the app, and users can fund accounts via bank link or wire transfer.
The minimum investment amount is only $100, and unlike conventional hedge funds, clients receive their own separate accounts. Users may also withdraw funds at any time to avoid credit reliance.
Client capital goes directly into Titan's four investment strategies. The platform's investor relations team deploys funds based on each client's risk tolerance and investment goals.
Titan Flagship is a large-cap U.S. growth strategy built to outperform the S&P 500 index. One of its investing strategies is the Titan Opportunities portfolio, which focuses on small companies with outsized growth potential. The objective of the Opportunities portfolio is to outperform the Russell 2000 Index over a three- to five-year horizon. Meanwhile, Titan Offshore looks at non-U.S. firms in emerging and developed markets. And Titan Crypto targets blockchain assets with the aim of beating the Bitwise 10 Large Cap Crypto Index.

The foundation of each strategy is concentration — as opposed to automated platforms where the goal is to make matching indexes a fairly predictable outcome. Titan puts research and expertise to work to accomplish its goals.
"Each of our portfolios generally has around 20 stocks," DeYonker said. "We go into each investment with around a three- to five-year time horizon."
Valued companies with durable competitive advantages and faster than average growth are attractive prospects. They may be capable of generating a comparatively higher rate of return.
"We're monitoring these stocks daily," DeYonker said. "As data changes and our thesis strengthens or weakens, we can trim or add to a particular position or pull out altogether."
Putting Compound Interest and Transparency to Work
Novice investors may need to overcome the initial shock of stock market volatility, and Titan doesn't envision clients putting all their eggs into its basket.
"If you look at how institutions allocate capital, generally you'll see 15-25% going to more active, focused strategies similar to a Titan," DeYonker said. "We use that as a reference point."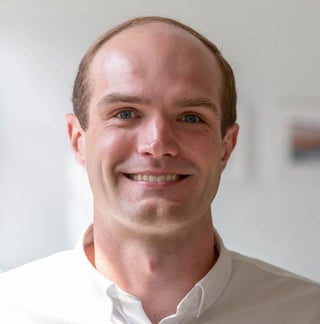 DeYonker invests with Titan just as other team members do, but his personal 401(k) is in slow ETFs with an anticipated return of around 10%.
"However, I've rolled some old 401(k)s into an IRA with Titan, and I'm willing to endure a bit more volatility there in the short term to outperform over the long run," he said.
The Titan app includes a wealth calculator to demonstrate the impact of compound interest and help less experienced clients reach that point. Given the incremental gains that users can realize through Titan, compounding can generate significant additional returns, reducing reliance on credit for liquidity.
"We introduce compounding to a lot of clients for the first time," DeYonker said. "Investing early and letting that base grow on itself starts to get dramatic with small tweaks — you start to see some major changes in value over time."
Titan also develops in-depth resources and materials for clients that hedge funds generally can't match.
"With a traditional hedge fund, you might get a quarterly report from the portfolio manager if he's a thoughtful guy," DeYonker said. "Part of our commitment is providing consistent research, articles, and newsletter updates because our clients want to know what's going on."
Titan: Bringing Active Investment Management to a Broader Audience
Titan's commitment to education and transparency extends to its app's simplicity and payment process. Clients who invest less than $10,000 pay only $5 a month for Titan. Clients with more than $10,000 pay 1% of their balance annually.
"You hear a ton of rhetoric in the market these days about payment for order flow — that's not something we do or will ever do," DeYonker said.
Titan aims to level the playing field for everyday investors who want more than an automated approach. Onboarding videos and responsive customer support contribute to an ethos at Titan that helps inexperienced clients stay the course and veteran investors build better portfolios.
The Titan team produces calculated asset-growth strategies that help clients generate value they can count on for the long haul and help them reduce credit reliance.
"We call it direct-to-consumer investment management," DeYonker said. "We want folks to know we have a rigorous process in terms of how we manage their investments."
The growth of automation platforms has helped spread the word about Titan because more people now understand that investing is not beyond them. With Titan, there's a human element always working on behalf of investors.
And expansion is on the horizon for Titan. DeYonker said the team has plans to open the platform to outside investment managers.
"We would love to become a one-stop shop for anybody looking for an active investment manager," he said. "Where passive vehicles seek to match the market's returns, our goal will always be to drive outperformance."
Advertiser Disclosure
CardRates.com is a free online resource that offers valuable content and comparison services to users. To keep this resource 100% free, we receive compensation for referrals for many of the offers listed on the site. Along with key review factors, this compensation may impact how and where products appear across CardRates.com (including, for example, the order in which they appear). CardRates.com does not include the entire universe of available offers. Editorial opinions expressed on the site are strictly our own and are not provided, endorsed, or approved by advertisers.