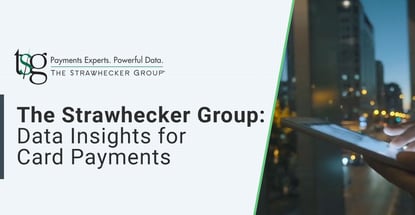 In a Nutshell: The competition and shifting roles in the card payments industry has put a premium on data agility. That's why thousands of payments companies, financial institutions, investment entities, and software providers turn to The Strawhecker Group for advisory services, research, and analytics that lead to better execution. The Strawhecker Group's industry-leading AIM and GEM benchmarking platforms make merchant acquiring and gateway performance data accessible and actionable for all stakeholders.
The problem with data in the card payments industry isn't that there's a shortage of it. It's that there's too much. The question is whether companies understand what their data is telling them.
Which explains why more than 1,000 payments companies, financial institutions, investment entities, and software companies have turned to The Strawhecker Group (TSG) for industry-first analytics products and consulting services.
The Strawhecker Group, the fastest-growing analytics and consulting firm focused on the electronic payments industry, builds on decades of expertise and data to stay abreast of and anticipate industry changes.
"We have a unique combination of payments-centric subject matter expertise paired with payments analytics," said TSG President and Partner Mike Strawhecker. "We are a boutique firm, so we are nimble, but we have the scale to support some of the largest firms in the world."
The Strawhecker Group's advisory and research services assess performance trends and industry views, inform strategic development, and address change, compliance, and risk management. Its custom market intelligence services help companies plan for the long term.
And with Acquiring Industry Metrics (AIM) and Gateway Enterprise Metrics (GEM) — analytical platforms for benchmarking merchant acquiring and gateway data — TSG has built the template for payments data analysis.
AIM holds data on nearly 4 million small and enterprise merchants in over 300 industries. And GEM is used in an estimated 66% of all payment gateway volume in the U.S.
"We have found that companies within this space have no shortage of data, but that is often the core problem — it is not readily accessible or comparable," Strawhecker said. "That's why companies come to TSG and subscribe to AIM and GEM — to tackle the big data problem."
Platforms Make Data Accessible and Actionable
TSG helps leading card payments companies benchmark their performance with Acquiring Industry Metrics. As the most trusted, timely, and largest platform for merchants acquiring data, AIM is regularly used for go-to-market pricing, merchant retention, vertical strategy, and comparing KPIs.
The platform can provide portfolio-specific and market benchmarks at a micro and macro level of detail, but it is also capable of harmonizing data to provide the key metrics and touchpoints.
"Payments companies use AIM to understand market size and attractiveness to prioritize target markets and verticals," Strawhecker said. "They also use it to show management portfolio performance on a recurring basis, benchmarked versus the market, and to benchmark and inform pricing strategies."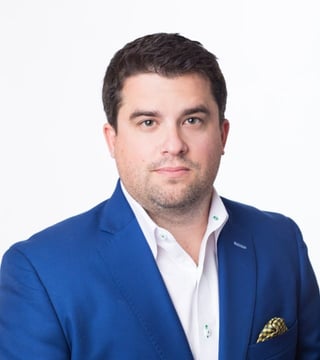 And with Gateway Enterprise Metrics, the industry's foremost payment gateways are monitoring from the merchant, developer, and gateway performance perspective. Thanks to the consumer shift to e-commerce, GEM has become critical for both startup and mature gateways.
GEM provides management and technical staff with daily information that helps them monitor and improve performance versus the market. It assesses API performance, monitors transactions, and identifies merchant pain points.
"Gateways use GEM to benchmark and improve API documentation as well as the merchant experience," Strawhecker said. "For companies that have multiple gateways or are purchasing a new gateway, GEM is also used to benchmark performance and determine a go-forward strategy."
These are new insights that can improve credibility with prospects, focus attention on areas of improvement, and drive active development. An overarching philosophy of the value of data access for informed decision-making drives TSG to continuously grow its own reach and industry effectiveness.
"Actionable data is everything in the payments industry," Strawhecker said. "In an industry that can pivot overnight, the need for data and insights to drive strategy is unparalleled."
Expertise and Market Intelligence Help Navigate Change
TSG offers a full spectrum of management consulting services built on analytics and deep industry knowledge. Since 2006, TSG analysts and associates have developed the experience and expertise to tailor real-time strategies to meet the moment. 
Managing organizational change to improve the business, finances, market share, and global presence requires specialized tools to track progress. TSG's approaches, tools, and techniques empower organizations to navigate for future success. And continuous tracking helps them achieve the most cost-effective synergies.
In a recent use-case example, TSG helped a software company drive more than $10 million in annual revenue from payments volume. Other companies benefit from TSG insights in contract negotiation and the RFP process, risk management and compliance, software monetization, and POS hardware/software integration.
TSG's buy/sell consulting services aim at the entire business life cycle, from attracting investment funding to planning an exit strategy. TSG has completed 250+ valuations in the last decade, more than any other firm, and has advised on over 30 acquisition and investment transactions.
Buyers utilize TSG for identifying, qualifying, and engaging prospective sellers, and sellers use it to better understand the value of their company before they instigate a sales process.
TSG valuation and assessment services probe all relevant competition in minute detail for greater accuracy. Companies that draw on TSG's range of historical perspectives gain comparative benchmarking that reveals relative strengths and weaknesses and produces precise assessments of projected growth.
"We work closely with clients to ensure we are meeting their needs throughout the consultative process," Strawhecker said. "After being in business for 15 years, many of our initial clients have started with us on the journey and continue to utilize us today."
From Startup to Enterprise: Serving the Entire Industry
TSG helps card companies and merchants — from small businesses to enterprises of $10 billion or more — along the transaction assessed value scale. Its client base includes many Fortune 500 companies and 40 of the top 50 merchant acquirers.
Data from more than 3.6 million U.S. merchants is tracked within the AIM analytics platform, with the industry's leading gateways utilizing GEM. Meanwhile, managers and analysts can turn to eReports for authoritative higher-level insights and talking points, directories, and industry primers.
TSG's competitive intelligence and market insights reveal how the competition judges a business, providing quicker access to vital data and expert insights. A subscription brings more convenient access to TSG views and analysis of payments industry players, products, services, and trends to team members who need them.

TSG's market insights use AIM data to build successful go-to-market strategies in a variety of sectors. Instructional design services make on-site and online corporate training more efficient and effective, and survey products use both quantitative and qualitative methodologies to generate consumer, merchant, and market insights.
TSG also helps refine customer- and prospect-facing promotion, lead generation, and brand-building initiatives for its clients. And since 2006, it continues to prioritize its internal transformation and enlarge its platform and data reach.
"We're always listening to our clients to improve our products and offerings," Strawhecker said. "One continuous request is for more granular data to benchmark."
One recent improvement established a comparative view of category merchant processing fees in relation to other value-added services.
"We're working on gathering and mapping thousands of fee types to be able to provide the most detail to our clients," Strawhecker said. "Our ability to present this information in an apples-to-apples fashion is one of our greatest differentiators."
Advertiser Disclosure
CardRates.com is a free online resource that offers valuable content and comparison services to users. To keep this resource 100% free, we receive compensation for referrals for many of the offers listed on the site. Along with key review factors, this compensation may impact how and where products appear across CardRates.com (including, for example, the order in which they appear). CardRates.com does not include the entire universe of available offers. Editorial opinions expressed on the site are strictly our own and are not provided, endorsed, or approved by advertisers.