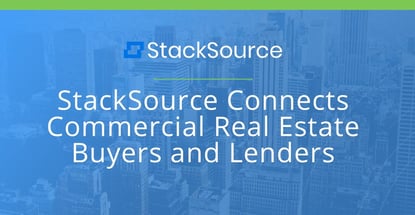 In a Nutshell: When it comes to technology adoption, the relationship-based commercial real estate space is frequently late to the party. StackSource is changing that by offering buyers a platform to compare the best credit offers from hundreds of potential lenders — including private entities including banks and credit unions, and government-backed issuers. But it's not just about technology. After the application process is complete, an experienced StackSource capital advisor helps buyers compare the complexities of rates, recourse, and leverage to ensure they make the best deal.
Tim Milazzo's father was a commercial real estate broker, but when he was growing up, Milazzo never imagined he'd follow in his father's footsteps — even after studying finance and doing an internship with a real estate firm.
Instead, Milazzo's passion was technology. And when he initially set out on his own he worked for Facebook and Google and helped expand B2B marketplaces in ad tech. He saw commercial real estate as a business where technology would continue to take a back seat.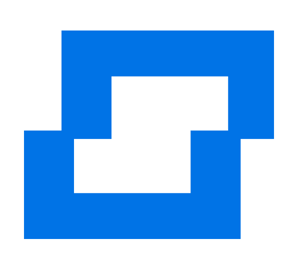 But then Milazzo went to a real estate meetup with a couple of friends and saw how tech was beginning to influence the real estate industry. The result was StackSource, an online platform for commercial real estate.
StackSource helps buyers find the best commercial real estate financing. Users submit a single simple application through an interactive process and are instantly matched with the best commercial real estate credit offers.
"What I saw at the meetup was all about crowdfunding — it was all about getting people into deals passively online," Milazzo said. "And I thought, okay, where's the flipside of that?"
Milazzo looked but couldn't find a portal capable of putting buyers in touch with all available financing options, including from banks and other avenues within the traditional capital markets. He assumed something structural in the industry was preventing advancement in how things were done.
"Nobody was making meaningful progress into bringing transparency to commercial real estate financing," Milazzo said. "And that's what set me off on this path of talking to every industry expert I could — property owners, lenders, brokers — to find out what was really going on."
Offering Transparent Commercial Real Estate Financing
Milazzo discovered that the commercial real estate industry was ripe for innovation.
"It turned out there wasn't a structural problem — it's just that these brokers have always operated in a relationship fashion," Milazzo said. "I mean, the last technology they adopted was email."
That being said, StackSource isn't just a tech platform. Screen by screen, the simple loan request process helps potential buyers drill down to their exact stipulations. Then the credit request goes directly to a StackSource capital advisor for review before your application is shared with lending partners for underwriting.
The StackSource dashboard enables buyers to make side-by-side comparisons of loan offers from multiple lenders. Buyers can see how the loans stack up against each other in effective rate, closing costs, recourse, cash flow, and loan proceeds.
There's even an offer analysis tool to help buyers understand the implications of each deal in terms of income projections.
All told, StackSource combines the efficiencies and comprehensive view of a tech platform with the personal touch and context of a broker relationship. Fees are transparent, and the comparative tools turn StackSource from a portal into an advocate.
"A beginner real estate investor will sometimes make the mistake of deciding in advance to work with the local institution they already bank with," Milazzo said. "What they don't realize is that the rate might be out of market, or they're getting a 25-year amortization when they really could be getting a 30-year amortization from another bank."
StackSource, on the other hand, provides perspective for maximizing cash flow and return. "Shopping around versus just going through your own local bank where you know the person — that's a critical distinction," Milazzo said.
Tech and Expertise Work Together to Find the Best Deals
The StackSource capital advisor's intermediary role directly impacts how the platform interacts with a full range of credit providers. This includes banks, credit unions, commercial mortgage-backed securities providers, debt funds and life insurance companies, and government entities — in addition to those newfangled crowdfunding platforms.
Whether buyers are contemplating new development, redevelopment, acquisition, or refinance, StackSource has partners that address all asset classes across the commercial real estate space.
"We've closed loans in 30 states," Milazzo said. "Think about the retail strips, medical offices, local apartment complexes, and so on — there are commercial properties in every town across America."
StackSource is particularly well-suited for locations outside major cities like New York, where brokers and relationships dominate, and transactions amount to hundreds of millions. Outside those self-contained ecosystems, there's more guesswork involved in closing deals the traditional way. StackSource mitigates that.
"If you're trying to buy an apartment complex in Western Pennsylvania and you don't know who the competitive commercial financing providers are, that's where we play well," Milazzo said. "Further out of large cities, there's more delta between what one local bank is going to offer versus a credit union you perhaps haven't thought of."
The StackSource capital advisor not only serves as the main point of contact between the buyer and the platform, that person also interacts directly with lenders and can have an important impact on the results the buyer obtains.
"The lenders can't see each other's quotes, but the capital advisor can facilitate negotiation to let lenders know they're close and how they might be able to win the deal," Milazzo said.
StackSource Expands Opportunities in a Shifting Market
A free Chrome browser extension integrates with commercial property listing platforms to push notifications to users according to their preset parameters, reducing legwork for investors.
"You can get instant financing feedback on what returns might be if you bought a property at a particular price using a particular financing program," Milazzo said.
And because StackSource reaches across the entire industry, it surfaces deals in response to change. COVID has disrupted the industry, for example, but in the right hands, StackSource can transform that challenge into a competitive advantage.
Watch on
"Commercial real estate is a tale of where you are in the country and what asset class you're working with," Milazzo said. "There haven't been as many distressed buying opportunities as investors might have predicted, but rates remain low, and the borrowing opportunities are there if you're looking for an asset with positive cash flow."
The pandemic has changed the commercial real estate landscape, which means opportunities are opening up every day and many variables to consider. Offices are a wildcard, for example, because employers are still dealing with the work-from-home strategies they implemented during the pandemic. The same is true with the leisure and entertainment space, which was severely affected by stay-at-home orders.
Meanwhile, the government continues to create incentives for the private sector to build affordable housing.
"There's a lot of development happening with housing and apartments, and there needs to be financing for that," Milazzo said.
StackSource's growing network of lenders gives borrowers access to a range of loan programs that can help them fund the next successful real estate project when the time is right.
"Different banks and credit unions have different lending criteria, and it all depends on the size of their balance sheets and how much they have in deposits that have not been lent out," Milazzo said. "That's where we come in."
Advertiser Disclosure
CardRates.com is a free online resource that offers valuable content and comparison services to users. To keep this resource 100% free, we receive compensation for referrals for many of the offers listed on the site. Along with key review factors, this compensation may impact how and where products appear across CardRates.com (including, for example, the order in which they appear). CardRates.com does not include the entire universe of available offers. Editorial opinions expressed on the site are strictly our own and are not provided, endorsed, or approved by advertisers.