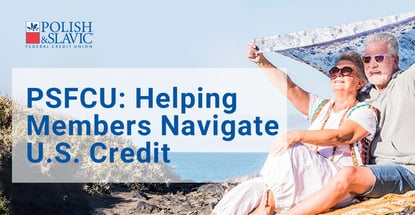 In a Nutshell: The Polish & Slavic Federal Credit Union offers a place where members can bank and procure other important financial products and services. The credit union understands the challenges that accompany those who arrive in a new country with no established credit history. The organization offers educational resources as well as a variety of products that help members establish and build credit in the U.S. PSFCU also engages in the community in a number of ways, including raising funds for important causes or awarding scholarships to students. PSFCU also stepped up in the face of the COVID-19 pandemic to ensure its members that its people-helping-people philosophy remains at the center of all it does.
Credit unions are well known as dependable alternatives to big banks. Credit unions not only focus on providing attentive and personalized service, but they often offer competitive rates, products, and services.
This is possible because credit unions are member-based nonprofit organizations. Rather than passing profits to shareholders, savings are passed on to members.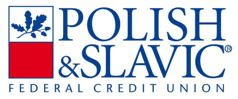 The credit union motto in the U.S. is "people helping people," and that's especially true for the Polish & Slavic Federal Credit Union based in New York City.
The credit union, which was founded in 1976, not only provides a welcoming and familiar environment for Polish and Slavic immigrants, but it also helps to guide them on their financial journey under a banking system that may be unfamiliar to them.
We recently had the opportunity to speak with Senior Vice President Edyta Martula and Consumer Lending Manager Ewa Grzymkowski about the credit union and the many ways in which it aids its members.
"We are just about to celebrate our 45th anniversary," Martula said, who is also the organization's Head of Retail Strategies and Credit Card Services. "The idea behind creating this credit union was to help immigrants who came to New York — in particular, to Greenpoint, Brooklyn — and wanted to purchase real estate. Unfortunately, because they lacked an established credit history, they were turned down by the banks."
Helping immigrants formed the basis of the Polish & Slavic Federal Credit Union, and that mission continues to this day, Martula said.
"We continue with the vision of being the leading provider of financial services to the communities we serve," she said.
Today, the PSFCU maintains 21 branches across New York, New Jersey, Illinois, and Pennsylvania. And while it still serves immigrants, the credit union now serves many second-generation and even third-generation U.S. residents from the Polish and Slavic communities.
Products to Assist with Establishing and Building Credit
The PSFCU offers a full range of financial products and services for individuals as well as businesses. But the institution is well aware of the challenges people face when they are new to the U.S. and this understanding forms the foundation of nearly everything the credit union does.
"When it comes to credit cards, we offer a secured card, which is for those members that either need to build or rebuild their credit," Martula said.
Martula said the card is known as the Choice Secured Card, and the name is not just an arbitrary word.
"We honestly believe that everybody deserves a second chance, and we created this card so they feel as though they have the choice to build or rebuild their credit history," she said. "I also want to mention the student cards. We call those Liberty Student Credit Cards because we feel the name is very appropriate for these first-time cardholders. We wanted to provide them with a card that will give them the liberty to pursue their own interests and goals."
PSFCU also offers Business, Advantage, Premier, and Elite credit cards that each come with certain benefits to suit a wide range of financial needs.
"We also believe in investing in technology," Martula said. "We are proud to say that since last year all of our new and reissued cards are contactless, and we are now going through the conversion of remaining cards."
"Our members are reliant, perhaps now more than ever, on cards as the main source of payment for everyday transactions. With that, there is also an expectation for uninterrupted access to their account funds, therefore our next initiative includes credit card digital issuance" Martula said.
Grzymkowski said that the credit union understands that many of its members are coming from a whole different world when it comes to the financial system. And because of this, the organization also offers a number of loans designed with this in mind.
Supporting the Community via Donations, Scholarships, and Education
Education is critical for many PSFCU members, Martula said.
"We start with an onboarding program that our marketing department runs," she said. "It's our first point of contact for education, and it includes friendly reminders about the products and services as well as the many benefits we offer."
One of the biggest challenges lies in not simply creating an attractive and competitive product line, Martula said, but bringing awareness of the benefits to members and potential members.
"Within the credit card portal, we also have a whole educational corner," she said. "This is where all members can obtain information on how to improve their credit, how to be financially responsible, and other subjects of that nature."
Grzymkowski said this drive to educate its members runs through the whole organization.
"Every employee of the credit union feels obligated to help our members. We feel responsible to help further their financial well-being. We advise them — to a point, of course — on how to use financial tools and apply for products, even at other financial institutions." — Ewa Grzymkowski, PSFCU Consumer Lending Manager
PSFCU also offers opportunities for students to receive scholarships through the institution.
"Since 2001, we have had our annual celebration where we award scholarships," Martula said. "We have awarded over $5.5 million in scholarships to over 4,700 individuals. We are very proud of that. We believe in education, and we provide financial help to support and encourage it."
The credit union also provides assistance to the communities it serves in a wide variety of ways.
In December, 2020, PFSCU wrapped up its seventh annual campaign to raise money for children in need.
"Members of the Polish & Slavic Federal Credit Union collected nearly $103,000 for three children's hospices and the needs of seriously ill Polish-American children during the annual 'Children's Holiday Smile' charity drive," according to the credit union website.
Meeting the Challenges Presented by COVID-19
As with so many organizations, the COVID-19 pandemic presented an array of challenges to PSFCU and its members. And when it came time to step up in this unprecedented situation, the credit union relied on its foundations of supporting the community.
"I think one of the most fundamental reasons for anyone to join a credit union is to be part of that community," Martula said. "It's a community that above all values people. So the whole philosophy of credit unions — people helping people — is the principle that allowed us to build this strong foundation based on trust and loyalty."
She said that, during the pandemic, the credit union understood that it had to stay motivated and committed to its members by continuing to provide the quality service they expect, but to also create something even more meaningful and substantial for members.
Watch on
"All our branches continued to operate, but we operated under reduced hours," Martula said. "And our teams were alternating to maintain the safety of our employees and our members."
But the institution's back office employees pivoted to work remotely.
"This was a major change for us — we were honestly not prepared for that," Martula said. "But everybody did a fantastic job, and within days the entire Back Office was able to work remotely."
Credit union employees also made a point to work individually with members who needed extra guidance or assistance, she explained.
"We provided a solution specific to their situations," she said. "That included deferring loan payments. If I recall, we had over 500 members in that program. We also made significant changes to our fee schedule."
For several months, the credit union waived most of its fees, including late payment fees, returned check fees, and service fees, Martula said.
PSFCU also allocated $250,000 which was distributed to local organizations that demonstrated initiatives that supported credit union members and their communities.
For more than 45 years, the Polish & Slavic Federal Credit Union has been working hard to provide immigrants with a financial institution they can trust and depend on.
Advertiser Disclosure
CardRates.com is a free online resource that offers valuable content and comparison services to users. To keep this resource 100% free, we receive compensation for referrals for many of the offers listed on the site. Along with key review factors, this compensation may impact how and where products appear across CardRates.com (including, for example, the order in which they appear). CardRates.com does not include the entire universe of available offers. Editorial opinions expressed on the site are strictly our own and are not provided, endorsed, or approved by advertisers.