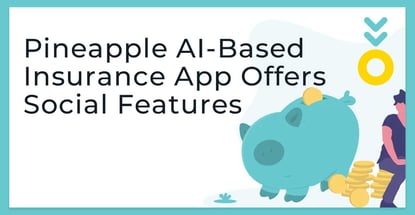 In a Nutshell: The Pineapple AI-enabled app aims to change the way people look at insurance — and what they can insure. Users simply take a photo of what they want to protect, and Pineapple takes care of the rest. The company also communicates how user premiums are being spent and distributes surplus funds. Now, South Africa-based Pineapple is demonstrating the broad applicability of its social insurance approach through its partnership with Travelers in the U.S.
Not many people outside of the industry get excited over insurance. In fact, many people regard insurance as no more than a necessity.
Perhaps that's why the insurance purchasing process has fallen so far behind the times. Although you can easily spend, save, and invest without visiting a bank or a broker, much of the insurance industry is stuck in the 20th century.
Over the past two years, the Pineapple app has emerged with a fresh approach to insurance and has built a growing customer base of more than 30,000 users.
The South Africa-based Pineapple is tailor-made for mobile-first consumers who prefer apps over in-person negotiations. They tend to respond positively to platforms that can cut through the clutter and deliver a fair deal.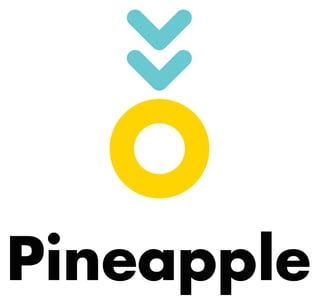 According to Pineapple Co-Founder Matthew Elan Smith, those preferences create a stark contrast with the barriers inherent in most insurance today. The idea for Pineapple came together as Smith and his colleagues participated in an innovation competition in 2016 that focused on applying customer-first design principles to the insurance industry.
They realized that the mistrust between insurers and consumers stemmed from misaligned incentives. Insurers are charged with approving claims but stand to profit by denying them. They also saw that the traditional purchasing process alienated consumers and that inflexible product offerings failed to match their needs.
"We decided to build a business around addressing those pain points," Smith said. "And we get people to appreciate that their premiums help others, even when they don't make claims themselves."
A Social Insurance Platform Based on Fairness, Transparency, and Rewards
More than 80% of Pineapple's users are between 18 and 35 years old, Smith said. And they receive a simple and intuitive per-item insurance product that is upfront about its business model and presents an intuitive and engaging user experience.
"We start with an exciting user-journey element that leverages AI to make the purchasing process quick and convenient. All you do is snap a picture of what you want to insure," Smith said.
The Pineapple AI automatically recognizes the product in the snapshot and categorizes it into a policy that's right for the user. This image-based approach circumvents traditional forms filled with industry jargon.
Automobiles are a top product category for coverage. So are electronics, including mobile devices, laptops, cameras, and drones. Pineapple users also ensure sports equipment and musical instruments.
Users pay premiums into a wallet housed in the app. From there, Pineapple's social features kick in.
"If you pay $100, we show you the entire breakdown of where that $100 went, including the claims you contributed to," Smith said. "So even if you don't make a claim yourself, we show you the good that your premium does. By doing that, we introduce a sense of community, and even morality, into the system that traditional insurance entirely lacks."
In addition to being upfront about its fees, Pineapple also rewards users when they complete tutorials, refer others, add new items, and go claims-free. And at the end of the year, Pineapple returns unused premiums back to users.
"We distribute those fees equally to users as a profit bonus," Smith said.
Travelers Partnership Enhances Industry Innovation
Pineapple extended its customer-centric approach to users in the U.S. with its partnership with the Travelers Traverse app, which went live in July 2020.
"I was going to move to the U.S. in April, but as things happened with Covid-19, that's been delayed," Smith said. "As soon as travel is open again, I'll be heading over there."
The relationships that made the partnership possible were forged in 2019 when Pineapple's founders participated in the Hartford InsurTech Hub, an accelerator aimed at insurance evolution through collaboration and innovation. Traverse is a manifestation of Pineapple's B2B focus for moving into the States.
"For the time being, we're focusing on building insurtechs with existing carriers, using the processes and technology that we've established to run our own insurtech in South Africa," Smith said. "And that involves designing and implementing products both in terms of technology and the management around it."
Traverse is similar to Pineapple, with the team implementing the technology to build it and fulfill many of the same services. The goal is to apply the success Pineapple is seeing in South Africa to innovation in the U.S. and beyond. And it leverages the assistance of established partners that are on the same journey and looking to grow in a relatively untapped market.
"I think it's a good match," Smith said. "Moving forward, we're expecting a big drive toward digitizing user journeys using technology that facilitates a frictionless experience. The younger audience doesn't want to interact through manual methods like call centers or meetings with brokers."
Pineapple: An Approach to Features Puts Users First
Pineapple offers consumers several advantages over traditional insurance providers, including responding quickly to their preferences. And the app provides the team with easy ways to collect and respond to user feedback that is largely beyond the reach of its competitors.
In addition to asking users to participate in surveys and A-B testing, Pineapple operates a 24/7 chat support center and benefits from the natural feedback loop available through app store reviews.
"We've seen a positive response to what we're doing," Smith said. "People love that it's easy and view the model favorably, as well."
Pineapple is also putting its rewards system to work driving progress in other areas.
"We're experimenting with rewarding people for safe driving and for driving less," Smith said. "That's putting our rewards system to use not just for product innovation but to reduce overall risk in communities."
In the post-Covid-19 environment, where more people are likely to remain at-home workers, a product feature that automatically rewards good driving behavior is sure to gain a welcome reception.
And as Traverse builds a user base in the U.S., more South Africans continue flocking to Pineapple to tailor protection for the items they value most.
"Insurance was lagging a little bit behind the banks," Smith said. "Sure, there are branches in insurance, but in terms of providing an easy-to-understand digital journey, there were very few providers allowing that. We're doing some exciting things."
Advertiser Disclosure
CardRates.com is a free online resource that offers valuable content and comparison services to users. To keep this resource 100% free, we receive compensation for referrals for many of the offers listed on the site. Along with key review factors, this compensation may impact how and where products appear across CardRates.com (including, for example, the order in which they appear). CardRates.com does not include the entire universe of available offers. Editorial opinions expressed on the site are strictly our own and are not provided, endorsed, or approved by advertisers.