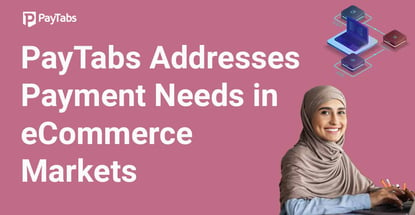 Our experts and industry insiders blog the latest news, studies and current events from inside the credit card industry. Our articles follow strict editorial guidelines.
In a Nutshell: A Saudi eCommerce entrepreneur started PayTabs in 2014 when he could not find a bank to work with him on payments. With timely venture capital support, he grew it into a payments provider with global reach. PayTabs targets industry verticals with flexible solutions that meet market-specific needs. It also offers a modular, microservices-based platform that plugs into existing infrastructure. PayTabs is successful because it provides eCommerce businesses with precisely what they need to accept digital payments.
Fintech was a nascent industry, and eCommerce was in its formative stages in Middle Eastern and North African nations in the early 2010s.
So when a Saudi Arabian eCommerce entrepreneur — with several startups already under his belt — began searching for an efficient way to facilitate digital payments, traditional banking firms were his only alternative.
Unfortunately, as he began knocking on bank doors with the idea of partnering, he found little encouragement.
The bankers either turned him away because they considered his business too small to pay attention to, or they argued against teaming up based on cost.
The best business ideas grow organically out of a market need, and the Saudi entrepreneur, Abdulaziz Al Jouf, decided to build his own solution. In 2014, he founded PayTabs to streamline digital payments for micro startups and small firms.

PayTabs is a payment platform offering industry-targeted omnichannel solutions that incorporate a unified yet flexible tech stack and services. PayTabs solutions encompass the entire payment journey, from issuance to acceptance and processing.
The company also seeks to accelerate the evolution of payments by developing a software service approach that plugs seamlessly into existing business management platforms.
And by meeting local market needs and integrating payment methods familiar to local consumers, PayTabs quickly gains acceptance and share wherever it expands. After starting in early 2014, the company took hold in Saudi Arabia and the United Arab Emirates before commencing more generalized growth across the Middle East and North Africa.
"In every market, we deploy products based on our team's experience and market needs," said Hany Soliman, Regional Head/Operating Partner GCC and Africa at PayTabs. "Then we tweak our approach by introducing features and enhancements to enhance the fit."
How that plays out differs from market to market according to initial conditions. A commitment to brand localization through private labeling, also known as white labeling, establishes a common thread across all new country expansions.
Businesses can provide augmented consumer services and compete on go-to-market speed and flexibility with globally secure private-label solutions from PayTabs. All customizations comply with PCI security standards and are EMV 3DS 2.0 certified to protect against card-not-present fraud.
Private Labeling Increases Local Acceptance
With those protections always top of mind, the PayTabs team enters each market with the same goal — building integrations that put consumers and businesses first.
"That's the name of the game," Soliman said. "In each country, we're introducing technology that accommodates global payments but also integrates with the preferred local payment service providers."
That means different things in different markets. Mada provides the most common payment method in Saudi Arabia. In Egypt, Visa dominates.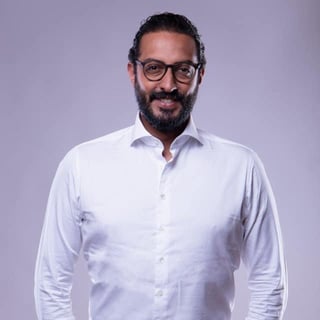 Across the MENA region, in countries like Jordan, Oman, Kuwait and Palestine, PayTabs has partnered with licensed institutions in markets to offer processing technology capabilities across borders.
"With every expansion, the first thing we do is integrate with the local switch or gateway," Soliman said. "And then we identify the payment methods to ensure we're covering the needs and expectations of our target market."
The result is always a unified platform that can accept all relevant transaction forms. Customers may send and receive invoices and payment links via email, QR code, text, messaging, and social media.
Tools, including an e-invoicing tool, help businesses collect recurring payments, including subscriptions and membership fees.
Real-time onboarding and simple documentation help micro startups and online stores quickly get up and running. Apps and a web-based dashboard track transactions and payments anytime, anywhere.
Targeting Unique Challenges in Industry Verticals
Within three years of its inception, PayTabs grew its footprint across the Middle East.
"Many of us came to PayTabs to transform the company from a service provider into a full-service solutions provider," Soliman said. "We were motivated to be use-case driven instead of product-driven."
Targeting the needs of specific industry verticals was a chief strategy for accomplishing that. Because every industry offers a twist on the purchasing journey, solving unique transaction pain points helped PayTabs win customers and market share everywhere it operated.
In the education industry, for example, PayTabs starts by helping schools and universities safely and securely collect tuition fees. But it also encompasses activity fees and fees for books and travel.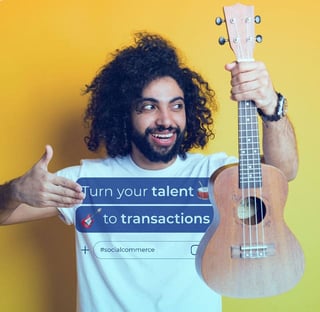 Customers in the education industry complete transactions with a single click and can pay from anywhere. Schools automate fee collection reminders and generate detailed reports via the dashboard.
PayTabs has a presence in the hospitality industry through a partnership, which allows PayTabs hospitality customers to streamline reservations, increase occupancy, and reduce or eliminate chargebacks.
And through the acquisition of Paymes, a payment platform for freelancers, PayTabs is making inroads with a new generation of payment customers operating freelance or side businesses or on their own.
"In no time, they can get themselves on board, list their products, and personalize their invoicing and checkout," Soliman said.
SaaS Solution Prepares eCommerce for the Future
Although PayTabs runs a unified back end for all its solutions and deployments, the parts and pieces fit together in ways that are always unique. Its developer team is primarily responsible for that. PayTabs developers also ensure a seamless fit with partners, including SecurePay and Paymes, a newly acquired company.
"In every use case, segment, and industry, unique and innovative products make our customers' lives easier and enhance how they do business," Soliman said.
Meanwhile, as eCommerce becomes globally entrenched, PayTabs looks ahead at how payments can evolve. Perhaps surprisingly, it sees its status as a dedicated payment infrastructure provider as temporary.
But it has an app for that — a payment orchestration platform known as SwitchOn. With SwitchOn, PayTabs transforms itself into a SaaS (software as a service) provider and an outsource partner for in-house payment deployments.
"It's our view that fintech will not endure as a separate industry on a separate track — it will eventually integrate with industries and companies," Soliman said. "And because of that, we started to think the other way around."
As a modular SaaS product, SwitchOn is a payment solution in a box, with a complete terminal ecosystem for device management, transaction processing, and merchant management that modernizes payment devices to leverage every sale.
SwitchOn includes a full-service private-labeled eCommerce suite, a QR payment solution, point-of-sale management tools, and routing and authorization capabilities. It manages digital cards and wallet solutions and works with major ATM brands.
"They can take it and build it up as they go," Soliman said. "It's good technology that can help in the acquiring business, optimize the cost of transactions and services, and enable companies to serve smaller segments in a very cost-efficient and dynamic way."