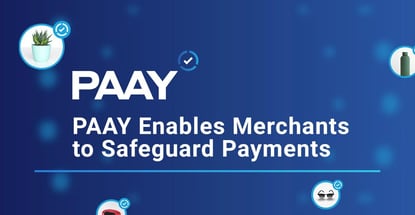 In a Nutshell: Digitalization of payment processing has seen an increased wave of payment fraud in recent years. While this has led to stricter security protocols, it has also made payments systems more frustrating for customers and merchants alike. PAAY's 3-D Secure authentication not only shields merchants from chargeback risks, but also makes the customer purchasing experience run faster and with less friction.
When it comes to digital payment authorization for card-not-present payment transactions, some of the most persistent challenges businesses face are transaction fraud and improved methods of authentication. And the emergence of super apps and digital wallets has accelerated that risk.

Oftentimes, it's the readily adapted payment methods that attract the most attention from bad actors. So instead of waiting to react, businesses need to be proactive when dealing with these ever-evolving disruptions.

The increased risk of fraud has prompted many digital merchants to beef up their identity protocols to improve customer verification. The downside is that adding more protocols hampers the payments process for customers and creates friction, which may deter customers from dealing with the hassle altogether.


Ideally, merchants would like to have a highly secure identity protocol while integrating a smooth payment process for customers. That's where payment authentication providers like PAAY come into the fray.

One of the key methods PAAY uses to improve this process is by implementing the 3-D Secure (3DS) system, which PAAY has reimagined to overcome earlier 3DS hurdles such as high friction and conversion loss. After adapting 3DS to its features, PAAY has been able to fully retool the functionality and turn 3DS into a very powerful system that works for merchants.

"We took the 1.0 protocol, put some tricks around it, polished it up, created an integration that was simple for merchants, and we went to the market with it," says Sruli Geldwerth, Head of Strategy at PAAY.

"That's when PAAY became a 3-D Secure company. We still have the name PAAY. We're still in the payment space, it still works pretty well, and it also tells the story that this is not all that we're planning on doing."

The Evolving Need for Safe and Reliable Transactions

Card-not-present (CNP) transactions have seen accelerated growth over the last decade or so, especially as more businesses made the shift from brick-and-mortar to eCommerce. But due to the pandemic and the resulting lockdowns plaguing society, CNP transactions have seen a massive boost in use. By as early as March 2021, debit and credit spending were up by 18.1% and 14.6%, respectively, according to a study by PSCU.

While this shift to remote commerce helped some businesses grow and expanded the need for 3DS into other industries, it also gave rise to new methods for committing fraud.

In fact, a 2019 study by LexisNexis illustrates that overall retail fraud attempts increased by twofold year over year and threefold since 2017, while merchants had to pay $3.13 for each dollar lost on average.

Increasingly, many bad actors are committing first-party fraud, or what is also known as "friendly fraud."

"The more people buy online, the more they return, or didn't return and call their issuers to claim they didn't make such purchases," says Geldwerth. "They didn't like the return policy of a particular store they bought something at, and so they called up and said that it's not them thinking 'What's the big deal?' But that's fraud. One way or another, that's fraud and it's going to come out of the merchant's pocket if they're not using 3-D Secure."

PAAY's Secure and Seamless Customer Authentication

According to PAAY's market research, more than 16% of eCommerce sales are declined because the issuer does not have enough information to authorize the purchase. That takes a heavy toll on merchants, so PAAY has utilized the 3DS system to mitigate these types of losses as much as possible.

When PAAY prevents a fraudulent chargeback, it saves merchants a significant amount of money depending on the cost of goods and the time it takes when there is a chargeback.

PAAY currently recognizes itself as a consumer authentication service for merchants and has advanced with the 3DS protocols as it moves beyond the 1.0 and 2.0 versions. The company is now using the more widely accepted EMV 3DS 2.1 and 2.2 versions and will certify for the 2.3 version once it is available.

"We are strictly a 3D Secure company," says Geldwerth. "We don't process payments. We provide 3D Secure. We sit before the transaction. We're on the checkout page, authenticating prior to the authorization."

Over the years, the 3DS protocol really changed with version 1.0.2, which allowed a risk-based authentication that pre-enrolled all the cards and required the issuing banks to participate.

If the issuing banks do not participate, the card brands would shift the authentication and chargeback liability onto the issuing bank for not participating. The merchants, on the other hand, are doing their job by trying to authenticate and do not get penalized.

That in itself has made the newer versions of the 3DS system a very viable tool.

Furthermore, not only do merchants that use EMV 3DS get a liability shift, but they also get an authorization policy, depending on the industry.

Finding Effective Ways to Address Customer Satisfaction

The company is of the mindset that friction is a conversion killer because people see the need to verify themselves, and they want to feel protected the same way merchants want to feel protected.

Geldwerth also noted there are other technologies pushing out two-factor authentication, and although it may become a greater trend in the future, friction is still a problem businesses currently face. "As a society, we're getting more used to things like that, and maybe this will evolve."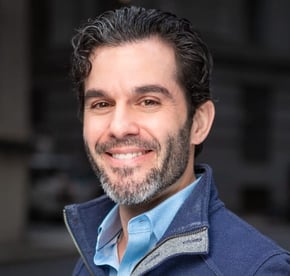 "But right now, friction is a conversion killer. We've always come at it as a solution that doesn't have to include friction. And by utilizing risk-based authentication, the issuing bank has data that they can use to determine whether or not they believe it's you," says Geldwerth.

PAAY is also seeing rates above 85% for risk-based authentication. In those cases, it doesn't have to show any friction whatsoever since it is happening completely in the background.

By the time the purchase is going through, PAAY has already completed the authentication and pushed through the authorization when the issuing bank does not have enough information to make that determination via a risk assessment. At that point, PAAY leaves it up to the merchant to decide whether to challenge the cardholder and include that friction.

Another added benefit of PAAY is that there is no integration fee and no setup fee. Merchants just pay a flat fee.

Overall, as businesses continue to move forward with eCommerce, the reality of having to deal with new fraud schemes and develop stronger authentication that doesn't hamper commerce will play an integral role in this process.

"I think 3-D Secure is an important piece of the payment puzzle," says Geldwerth.

"And I would love to see greater adoption in the US. The more transactions that come through 3DS, the more intelligent decisions can be made at higher rates of authentication, leading to higher rates of authorization. The more transactions get into that pool, the more data there is to make intelligent decisions and help merchants."
Advertiser Disclosure
CardRates.com is a free online resource that offers valuable content and comparison services to users. To keep this resource 100% free, we receive compensation for referrals for many of the offers listed on the site. Along with key review factors, this compensation may impact how and where products appear across CardRates.com (including, for example, the order in which they appear). CardRates.com does not include the entire universe of available offers. Editorial opinions expressed on the site are strictly our own and are not provided, endorsed, or approved by advertisers.