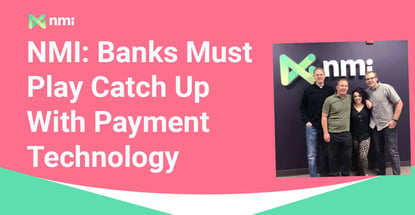 Our experts and industry insiders blog the latest news, studies and current events from inside the credit card industry. Our articles follow strict editorial guidelines.
In a Nutshell: Big banks have spent too much time convincing customers that rival fintechs do not have their best interests in mind. As fintechs grow in popularity with innovative features, banks either need to start incorporating new features or partner with fintechs to offer better service. NMI is helping banks and other eCommerce companies stay up to date with its plug-and-play payment system. NMI's payment system provides banks, independent sales organizations (ISOs), and independent software vendors (ISVs) a comprehensive platform for merchants to accept payments. Merchants can accept payments in-store, on mobile, online, and unattended with NMI's platform.
Our smartphones are amazing devices that have almost eliminated the need to leave the house. Need groceries? Just have someone deliver them. Need someone to mow your lawn? Hire someone online from an app.
Despite having the ability to pay most of my bills with just a few easy taps on my phone, there is still one bill that requires me to go into a bank every month to pay: my rent. Some rental properties allow tenants to pay rent online, but about half of the rental properties I have stayed at before required me to write a physical check and hand it in to a bank teller every month.
Even if a rental property allows tenants to pay online, there is no way to pay using a credit card without incurring enormous fees. Fortunately, bright people are hard at work at several fintechs making our financial journeys a little bit easier, and that includes the payment space.
Fintechs are catching on quickly with nearly 90% of all Americans reporting they use at least one type of fintech. A vast majority of the people in the survey said they use fintechs because they save them time and offer them more control over their finances.
Meanwhile, banks see fintechs as an existential threat. But instead of partnering with fintechs to provide the best services for customers, banks are relying on long-time customers to stay loyal in the face of growing competition for their business.
Big banks do not need to see fintechs as the enemy, though. There are opportunities for everyone to prosper with better access to services that save people time and money.

NMI is helping banks and other eCommerce companies provide merchants with a comprehensive payments platform. Merchants can accept payments in-store, on mobile, online, and unattended with NMI's platform.
The company's payment processing platform scales with businesses and is easy to set up with a plug-and-play system. NMI's partnerships ensure that bank customers do not have to seek out alternative systems from rivals.
"We want to enable that thriving bank channel, which is being hit pretty hard by disruptors, and bring them back up to their rightful places," Vijay Sondhi, NMI's CEO said. "That's really what we're about."
Enabling Partners to Utilize Cutting-Edge Technology
Payment processing plays a critical role in a business' success. Not only does it allow merchants to accept payments for products, but also includes security measures that protect businesses from fraud.
Merchants and customers need a payment processor they can rely on, and NMI provides a white-label gateway so banks can market the system as their own product. Payment gateways were essential to build a brand's online presence when the internet started, and NMI has built on that experience for more than two decades.
NMI offers its partners, which include banks, independent sales organizations (ISOs), and independent software vendors (ISVs), a robust payment acceptance platform that enables their growth.
Merchants no longer need just a credit card reader to succeed in business. Now they require a full software platform that takes their business online. Banks can use NMI's all-in-one product so the customers they already do business with don't need to go to any other company to meet their needs.
The company focuses on offering products that enhance the experience of the technology we use today. NMI's payment platform supports the latest technology, like paying through QR codes and Buy Now, Pay Later, and every major smart wallet, including Apple Pay.
Banks can allow merchants to use NMI's payment acceptance technology stack through a website, integrated to its own software, or in software development kits. NMI's mission is providing a better consumer experience with less focus on financial underpinnings.
"We really believe that user experience drives everything," Sondhi said. "We want to deliver that user experience as a tech stack that partners can consume and brand it like it's their own."
Creating Flexible Systems That Scale With Businesses
Fintechs are not going away and are actively growing all over the world. While they are seen as disruptors now, NMI said those fintechs can soon overtake banks through new technology or acquisitions if banks don't take action.
NMI does not work with merchants that use the payment platform. Banks, ISOs, and ISVs deal with the merchant partners, and NMI stays to the side working on the platform itself.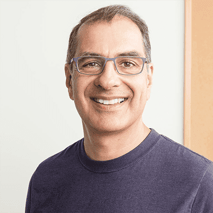 The payment gateway is flexible and grows with its partners. NMI said its system connects with more than 200 processors and allows clients to use intelligent routing so payments are never at risk of slowing down.
NMI is currently expanding and has bought a card-present gateway to offer partners an omni-channel solution. NMI does not limit the platforms partners can use – the company said its system is compatible with other platforms.
The payment processing solution is a plug-and-play system with a modular approach. Partners can choose their processor and can also have multiple processors as well as multiple acquiring banks.
"We believe very strongly in having the ability to choose your lane," Sondhi said. "Banks are great at distribution of regulatory compliance, ISOs are great at selling merchant services, software companies are great at building great user experiences with payments embedded. Our unique system helps them succeed."
Leveraging Digital Growth Into Future Opportunities
NMI helps banks and companies make money from payments using the tech stack NMI provides, which aids them in growing their market. NMI already has 377,000 merchants on its platform and has processed more than $203 billion in payment volume. The company expects to cross the 2 billion-transaction threshold soon as well.
"We stand for flexibility, modularity and choice," Sondhi said. "We're a small company in the greater scheme of things, featuring 450 people punching way above our weight class."
Distribution is critical in payments and merchant processing, and NMI partners with small-and-medium sized businesses to get its product across. Banks have branches and an online presence to maximize distribution with local communities.
With NMI's payment solution, businesses will come to the bank not just for payment assistance, but also with assistance in opening an account and using other products and services.
Banks can substitute NMI's payment gateway with their own company logos and colors so customers see a familiar face they can trust. NMI's system allows banks to actually compete with other fintech companies instead of losing customers to them.
NMI said the benefits of payment processing aren't just ensuring payments are secure, managing fraud, and moving money. Now its goal is to help merchants grow their top line.
"User experience is really important," Sondhi said. "User experience drives repeat business and top line growth. Banks need a change in mindset from cost savings and processing to user experience and growing the top line, and you can only do that if you have modern tech stacks."