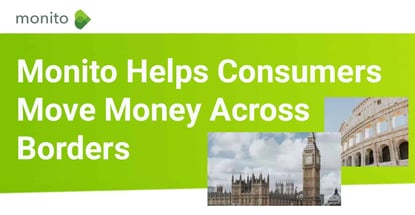 Our experts and industry insiders blog the latest news, studies and current events from inside the credit card industry. Our articles follow strict editorial guidelines.
In a Nutshell: Top international money corridors trace long-standing financial relationships between countries and people. But the technology around money transfers is changing, and finding the service that makes the most financial sense is challenging. Monito's mission is to help international travelers and residents choose money transfers and other services that work best for them. Its extensive data platform and analytical tools establish it as the leading financial hub for migrants, with comparisons, reviews, and rankings that help users save on money transfers, open online bank accounts, and navigate life abroad.
The task of sending money across international borders requires distinct steps and imposes particular costs according to each transaction's origin and destination, and those can vary widely. The World Bank in May 2022 projected $630 billion in total remittances to low- and middle-income countries for the year, a testament to the wide use of international money transfers for making ends meet back home.
The problem for people living, working, and traveling abroad is that the details around transfers never seem to settle, and there's always a better potential deal on the horizon. Consumers in the market for better transfers turn to Monito for an unbiased comparison of the always-changing market on a case-by-case basis.
Monito's mission is to guide migrants throughout their financial journey, and it provides links and reviews for neobanks, airtime top-up services, and travel insurance to fill additional travel lifestyle gaps. It's the leading financial hub for migrants looking to compare ways to transfer money quickly and efficiently to recipients back home.

Users visit Monito free of charge and enter a destination country, their country, and the amount of money, and a click brings up the best deals.
"You could think of what we provide as a Booking.com or Skyscanner for money transfers," said Byron Mühlberg, Managing Editor at Monito. "We handle thousands of two-country transfer corridors across the globe and have the most extensive coverage of providers by far."
Founded in 2013, Monito is a team of 27 as of spring 2023, focused entirely on bringing more services for travelers and residents abroad under its umbrella.
"International money transfer is one facet of a broader market for financial and travel services," Mühlberg said. "We're about guiding money across borders and helping people with all their migration- and travel-related finances."
Monito Score Establishes Standards and Authority
Monito onboards new providers after a vetting process on licensing and distribution — it needs to know a company is fully authorized to do business everywhere it operates. Its founders started in 2013 by creating lasting and productive relationships with the industry's most prominent players.
Monito provides real-time comparisons of transfer services and banks alongside in-depth consumer reviews and rankings to help users avoid hidden fees and make better decisions about their money.
The system's heart and basis for the rankings is the Monito Score, Monito's exclusive analytical approach to comparative benchmarking. Monito bases the score on more than 30 criteria organized into four categories: trust and credibility, service quality, fees and exchange rates, and customer satisfaction.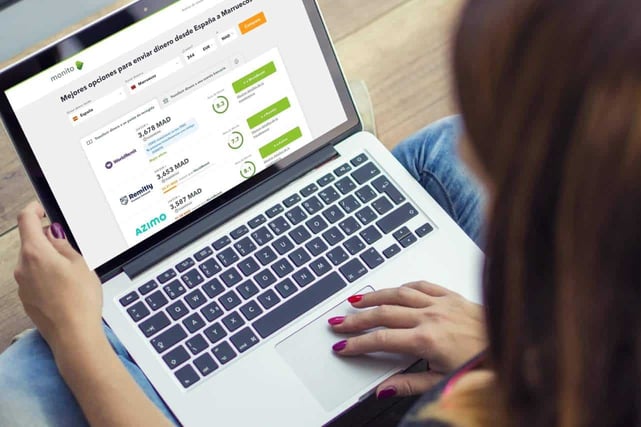 The team uses rigorous factors to determine a provider's trustworthiness. First, it assesses the provider's licensing credentials and examines its financial stability. Next, it analyzes its user agreements and forms an understanding of its product or service works in the real world by assessing customer feedback on platforms like Trustpilot.
Other considerations include the clarity and detail of the provider's product offerings, the professionalism of its staff, its place in the market as indicated by search volumes, and the age and size of the company. Considering this broad spectrum of factors, Monito ensures that only the most trustworthy and highest-quality providers make it onto its platform.
The Monito Score works with the site's comparison engine and extensive content collection to create a one-stop shop for money transfers practically anywhere in the world.
"Our biggest corridor is US to Mexico, but other popular corridors include US to the Philippines, US to India, and even the United Kingdom to Poland," Mühlberg said. "From the data, you can see that people are transferring money along traditional migration routes and between countries with established socio-cultural relationships."
A Platform Built on Transparency
Certain corridors, such as France to Cameroon and France to Algeria, remind history buffs of financial and cultural connections stretching back to the colonial era. That they persist in the age of digital transformation says much about cultural endurance.
Monito exists to etch new patterns on old. Pricing vagaries on the platform can lead to significant savings depending on the transfer. Savings can be significantly over what a US bank typically charges on the value of the transfer.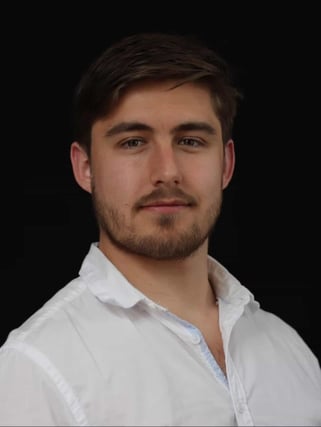 International merchants, providers, and banks typically charge two types of fees. The first, routine transfer and transaction fees, are either charged as a flat fee or a commission or small percentage.
The second, exchange margins, is more problematic. The exchange margin is the difference between the provider's exchange rate and the standard mid-market rate banks use to exchange foreign currency.
The difference allows them to make a small markup, but on many of the sites, you've got to read the fine print to understand the implications of the charge.
"When the rate is as much as 10% below the mid-market rate, and the provider is making a conversion fee off that, users can get extremely irritated," Mühlberg said.
Monito counters with transparency. Users can see the exact percentage for each transfer, with the platform calculating the provider's percentage above the mid-market exchange rate. Consumers receive a comprehensive, holistic overview of the actual fees involved in the transaction.
The differences aren't as significant on large transactions as on small, where a few percentage points can add to substantial fractions of the total transferred.
"Broadly speaking, for the average consumer sending $500 to another country, you can easily save 2.5, 7.5, or even 10% in total fees per transfer," Mühlberg said.
Trusted Insights on the State of the Market
Monito provides its platform free of charge to consumers. It earns revenue from successful partner referrals, prominently disclosed on the site. The affiliate model enables Monito to dispense with the banner ads and paywalls that often impede content access.
Monito is a refreshing change of pace in that regard. Content is free and equally accessible to all users. Mühlberg and the site's other content creators have editorial freedom to work within and around partnerships to provide compelling stories that reflect user interests.
"The perfect match is when we can solve a user problem with our selection of providers and solutions because we know what users are searching for," Mühlberg said.
Monito works through its Monito Scores and comparison engine to provide an authoritative voice and a deeper context than what's available on a provider's site.
"Users who come to Monito are going to get a more holistic and neutral overview of the state of the market than they would receive if they landed on Wise's or Remitly's or Western Union's blog," Mühlberg said.
Monito's transparency earns users' trust. The Monito Score neatly summarizes a wealth of data metrics and observations while the comparison engine ranks providers in every possible exchange scenario. The platform even considers real-time rate volatility due to local instabilities, a fact of life in international money transfers.
As of spring 2023, the site attracts more than 2 million monthly readers in 120+ countries and makes 680,000+ comparisons monthly. Industry experts have reviewed more than 200 services, and Monito has saved users $75 million in fees.
All due to Monito's unique selling proposition: its breadth of coverage and the amount of raw data it can provide. Upcoming are more explorations in markets beyond international money transfer that can positively impact travelers and residents abroad.
"It's just the maturation of the business at this point in time, and you'll soon see some interesting developments," Mühlberg said.