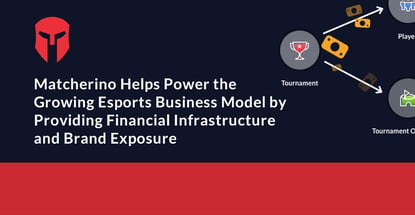 In a Nutshell: As video games and the gaming industry continue to grow in popularity, so does esports, or the world of competitive gaming. Event organizers set up matches or tournaments, and fans pay to view the competitions online or in person. As one would expect, these events take a lot of planning and resources, and Matcherino offers a turnkey solution. The company's end-to-end platform handles everything from registering players to providing winners with the proper tax forms after payout. Matcherino also offers brands the opportunity to tap into a whole new demographic through its sponsorship opportunities.
Professional and college sports, along with a whole slew of other industries, have been put on hold while the U.S. navigates the COVID-19 pandemic. But one corner of the sports world — esports — hasn't missed a beat and, in fact, has grown as people have sheltered at home.
For those unfamiliar with the concept, the term esports refers to the world of competitive, organized video gaming. Professional or amateur gamers compete, individually or on teams, playing popular video games while fans watch online (and, prior to the pandemic, in person).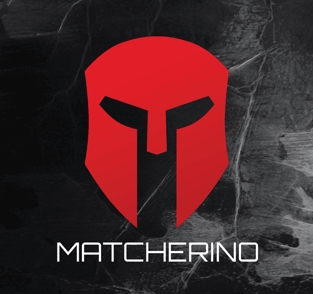 And just like the NCAA, NFL, or NBA, the esports industry requires a lot of moving parts to come together for events to take place. From organizing and promoting the event, paying winners, and allowing fans to watch the competitions, a good infrastructure is a must.
Matcherino is a company helping to provide this infrastructure through its efficient esports engine, helping to power the growing industry, one competition at a time.
As with so many successful business ventures, Matcherino was born to solve a problem the founders — Mario Gutierrez and Grant Farwell — encountered through personal experience, said company CEO John Maffei.
The founders were involved in Starcraft tournaments and kept encountering challenges when it came to collecting and distributing money.
"If you've ever played fantasy football, there's this issue, which is that everyone plays and then the commissioner had to collect money, and it's just a big pain in the butt," Maffei said. "These guys said, "Why don't we put out a service where we can hold the funds in escrow in PayPal, then pay people out at the end of the tournament."
The gaming enthusiasts built their solution and discovered that other people also found their platform to be valuable. From there, they explored how to take the business to the next level and landed on the basic premise of Matcherino, which is to provide the infrastructure needed to make esports events work on multiple levels.
"As esports becomes a mainstream pastime, we aim to empower communities through their players, organizers, and sponsors by providing a powerful suite of monetization infrastructure," according to Matcherino. The platform can be implemented for a 20-person audience at a college competition or to stadium-level events in Las Vegas.
Infrastructure that Provides a Turnkey Solution for Tournament Organizers
Maffei explained that Matcherino has two main sides to its business.
"One side is that we offer a turnkey, tournament-in-a-box solution for any publisher or any tournament organizer that wants to put on an esports event," he said. "It's a full, end-to-end platform."
Maffei said this solution includes a range of services, including bracketing, player registration, player donations, purchasing items, sponsor integration, payouts, and tax forms.
"We'll actually take people through a tax interview after they have won a certain amount of money and create a W-9 or W-8BEN and send them a 1099 at the end of the year," he said. "Most organizers aren't CPAs — they don't want to have to worry about building that piece."
Having a turnkey solution that meets their needs is very appealing to organizers, Maffei said, because they have so many things on their plate already.
"Matcherino brings you — the tournament organizer — the best endemic and non-endemic brands that will monetize your tournament and empower your community," according to the company.
Matcherino currently works with about 450 organizations of all sizes, Maffei said.
Getting started on the Matcherino platform is quick and easy. Matcherino offers a step-by-step guide on its website to help newcomers create their own Matcherino from scratch in just a few short steps.
It also offers guidance for events that will be held at live venues and require entry fees.
Organizers can rest assured that the Matcherino team knows the ins and outs of the esports industry and has their best interest at heart.
"Behind Matcherino is a team comprised of world-class esports veterans, passionate entrepreneurs, and executives with a proven history of growing industry-leading businesses," according to the company.
Working with Brands to Reach Esports Fans
"The other part of our business is we work with brands who want to reach esports fans," Maffei said. "So, if you think about advertising — it's the most important driver in the esports business model."
He said Matcherino tells brands not to sponsor just one game or team, but instead, shows them how they can sponsor hundreds of tournaments per month on the platform across all the leading esports titles.
"It could be Starcraft, it could be Rocket League, it could be Madden, or FIFA — whatever the flow of our tournaments is in our platform for that month," Maffei said. "And then, it's also kind of a matchmaking service where we have tournament organizers who are looking for brands to sponsor their events."
Matcherino brings these organizers and brands together on its platform so they can work together, he said.
Sponsors are able to reach new audiences using Matcherino. And they gain access to real-time analytics dashboards to measure KPIs. And sponsors pay only for actual delivered results, according to the Matcherino website.
Brands that are interested in becoming an esports sponsor can schedule a meeting with Matcherino directly through the platform's website using the Calendly engine.
Matcherino offers a simple guide to walk new brands through the sponsorship process and help them quickly begin reaching new audiences in the esports world.
"We also have something called Sponsor Quests™, which are basically where fans can go and engage with a brand," Maffei said. "And when they directly engage with a brand, that brand makes a donation to the tournament on their behalf. It's a pretty powerful model."
Engaging with the Esports Community and Measuring Matcherino's Impact
Maffei said that Matcherino's customers are generally very loyal to the platform.
"There's two reasons why that is," he explained. "The first is that I think we've focused on parts of the value proposition — i.e., payouts, tax management, sponsor integration — that haven't been focused on by other platforms."
A lot of other platforms spend more time and energy focusing on building brackets whereas Matcherino — while it did build its own bracketing system — has spent most of its time focused on building financial rails, Maffei said.
"It's an interesting path. I think people will say we're fairly unique in our offering because we're focusing on the monetization questions and problems that not a lot of other people focus on," he said.

The second factor that plays into Matcherino's customer loyalty is simply that it works.
"Once people get familiar with using a system and end up liking it, they'll stay loyal to that platform," Maffei said. "We've been working with some companies for years now."
The CEO said Matcherino also gauges whether it is doing a good job by looking at how many new partners it is onboarding.
"Our partner program is growing very, very quickly so that's a good sign," he said. "We look at how many events are run each month using our platform, and we're up well over 200% since last year, in terms of average monthly events."
Maffei said the esports industry is growing, in general, and since the onset of the COVID-19 pandemic, people are now spending 50% more time gaming than they were earlier this year.
"Gaming is so popular right now, and we think we have a pretty good platform," he said. "We provide organizers with a turnkey solution and we give brands the ability to sponsor many different tournaments across different game titles, and we have the ROI tracking functionality."
Advertiser Disclosure
CardRates.com is a free online resource that offers valuable content and comparison services to users. To keep this resource 100% free, we receive compensation for referrals for many of the offers listed on the site. Along with key review factors, this compensation may impact how and where products appear across CardRates.com (including, for example, the order in which they appear). CardRates.com does not include the entire universe of available offers. Editorial opinions expressed on the site are strictly our own and are not provided, endorsed, or approved by advertisers.