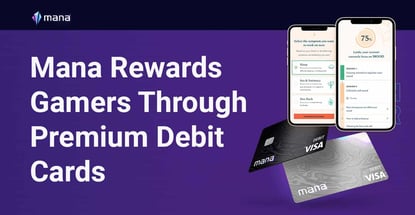 Our experts and industry insiders blog the latest news, studies and current events from inside the credit card industry. Our articles follow strict editorial guidelines.
In a Nutshell: Mana offers debit cards that allow gamers to earn rewards on their video game purchases and streaming subscriptions. Cardholders earn points similar to those offered by traditional credit card rewards programs, with bonus points available for making purchases in gaming and streaming categories. Users can redeem points for video games and gaming accessories. Mana offers a premium debit card with an annual subscription that comes with gift cards and subscriptions to gaming-related websites and applications. Mana's partners with Visa to create the cards, and MVB Bank backs the card with $250,000 FDIC insurance.
Gaming is a hobby that helps me and most people around my age decompress after a long day. Video games provide an outlet where gamers can interact with friends in different cities, states, and even countries.
While video games have their benefits, they definitely have some negative aspects. One of the biggest pain points for me is price.
Video games are expensive – new games cost upward of $70 each with additional purchases available in-game meant to enhance the experience. That cost doesn't include a dedicated video game console that can cost $500 or a gaming computer that people pay thousands of dollars for top-of-the-line equipment.
If you are interested in playing video games online with others, you'll also have to shell out at least $60 every year if you're not playing on a computer. Needless to say, playing video games can get costly.

Fortunately, Mana has a brand-new debit product that will ease the pain of buying the latest installment of your favorite video game franchise. The company offers two Visa debit cards capable of earning rewards for every purchase.
Gamers can earn bonus points where they buy games or pay for streaming subscriptions with the card. Cardholders can purchase games and gaming accessories by using their rewards points.
Gamers get to do their favorite thing: win. They not only earn rewards for their gaming purchases, but can also use those savings to buy more games. This was the goal for Joe Zhou, CEO and founder of Mana.
Zhou himself is a gamer and said he wanted to build a product that empowers gamers and respects their hobby and lifestyle.
"We think there should be a product that empowers the day-to-day transactions and also the daily play that gamers are currently doing," Zhou said.
Redeeming Rewards for Games and Accessories
Mana officially launched its debit card products in late 2022. The company currently offers two distinct debit cards that both earn rewards for every purchase.
Mana opted for debit cards to help customers budget better and teach them how to use money. The company understands that many people who play video games tend to be younger, so it didn't want to offer a credit product to encourage customers to spend money they didn't have.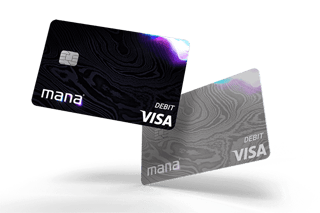 Gamers can track their spending through an app on both the Apple App Store and the Google Play Store. Mana is also taking customers' finances into the virtual reality world. Mana VR is available for most virtual reality headsets and provides an innovative way to view balances and transactions in an interactive environment.
Mana's free tier of debit card provides special rewards specifically for gamers. Cardholders earn 1x points on everyday spending.
Spending within gaming categories earns cardholders even more points. By purchasing gaming products from Mana's store, cardholders earn 2x points. Using the card to pay for select gaming and entertainment subscriptions earns 3x points.
The debit card turns gaming-related spending into points, letting gamers invest more money into their hobby without going into their own pockets.
"The good thing about our card is that it's not limited," Zhou said. "It includes your everyday spending. You can turn purchases into points and then you don't have to spend money to purchase these game titles anymore, because the rewards points world will do its job."
Mana Pro Provides Bonus Points and Gaming Perks
For those looking for a more premium experience, Mana offers Mana Pro, a luxury metal card with extra benefits not found with the free debit card.
Mana Pro charges a fee of $119.95 a year, and comes with $540 worth of value packed right in. Mana Pro still earns 1x points on everyday purchases, but gaming purchases from Mana's store receive a boost to 3x points. Select gaming and entertainment subscriptions get a boost as well, earning 5x points.
In addition to more points, Mana Pro members receive an annual subscription to Discord Nitro Classic, a $25 gift card to the Xbox and PlayStation stores, software that helps with aiming in first-person shooter games, an annual gaming VPN subscription, and much more.
Mana's platform also allows cardholders to earn points playing their favorite games. The company currently supports a mix of some of the biggest mobile and PC games, including Clash of Clans, Clash Royale, Valorant, and League of Legends. The company plans to launch more games that cardholders can purchase within the app.
Mana said its customers range in age between 18 and 34 years, and the company will continue to include benefits for this demographic.
Mana pairs its program with popular subscription services because it knows its audience. Most gamers are often in front of a screen. And when they're not playing games, working, or going to school, they may be watching a show or a movie.
Mana had a lot of customer interest during its waitlist period and is using feedback to make its services better. The company is already advertising its products in the places gamers are most likely to see, including through influencers and popular game streamers.
The company also wants to partner with more gaming products to build more premium offerings for cardholders.
"By bringing on influential gaming products that people are already using, it will help us to establish that brand awareness," Zhou said. "At the same time, people will use their product, and seeing the benefits across different media is going to help in the process."
Using the Platform to Learn to Save and Budget
Zhou built the entire company — including its name: Mana — around video games. Mana is a common term in video games, typically referring to the energy level a wizard or mage might have to use spells in-game.
Managing money as a gamer is very similar to how gamers use mana in-game. It's not an unlimited product, and you have to use it wisely or else you run the risk of running out when you need it the most.
With that in mind, Mana has a future vision of adding a product for kids under 18 with their parents as a cosigner. The long-term plan is to teach teens about finance by tying it to one of their favorite hobbies: video games.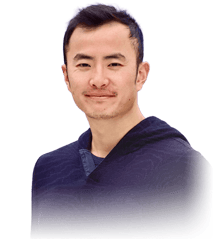 Meanwhile, the current card offerings and company are secure, with Mana partnering with MVB Bank to hold the funds. MVB Bank is FDIC insured for up to $250,000, so funds in the account are safe.
One feature Mana was excited about is that it provides users a demand deposit account, which is different from the checking accounts people typically have. Each member gets their own account with the bank, and the account allows funds to be available immediately to the account holder.
Mana is widely available in the United States with the company looking into expanding out, as well. Mana is considering adding a credit product in the future if the demand is there and if the company can provide a product people would want.
In its education efforts, Mana plans to build additional features that will allow younger customers to learn to save and budget their money. The company said its app already has the infrastructure to support saving and budgeting features.
"We want to build these consumer features where young consumers will learn how to save up and budget towards a game they want," Zhou said. "It could also include gaming accessories or an expensive graphics card. We want to help you save up towards that purchase in the future."