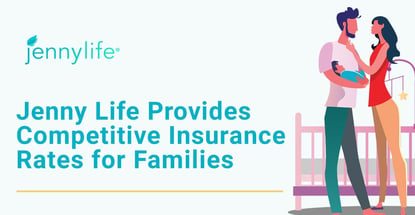 Our experts and industry insiders blog the latest news, studies and current events from inside the credit card industry. Our articles follow strict editorial guidelines.
In a Nutshell: Jenny Life is an innovative life insurance company designed to provide women and families with clear coverage that suits their needs. Its service offerings and technology modernize life insurance by leveling the playing field for women. Some highlighted features include getting coverage in as little as eight minutes.
The history of life insurance in the United States began in the early 1700s, but it may come as a surprise that women didn't gain the right to purchase life insurance until the late 1800s. In the past, women couldn't purchase policies for themselves for the benefit of their children or even their husbands.
In fact, prior to the 1840s, a husband assumed all property in his wife's possession upon marriage. And if a husband passed away with outstanding debts, creditors were allowed to collect money owed to them before his widow could collect any benefits.
Times were appallingly difficult for women in those days.
Between 1839 and 1895, states began passing laws to end such predatory practices. As more states passed legislation, women slowly started gaining more basic rights. And in 1892, Bina West Miller established the first insurance company for women called the Women's Benefit Association. By 1906, the association had over 150,000 members.

Although things have changed significantly in modern times, women are still finding themselves at the low end of the totem pole when it comes to life insurance. In fact, many women don't have any life insurance at all. One survey showed that only 47% of women had life insurance in comparison to 58% of men.
Chirag Pancholi, Founder and CEO of Jenny Life, discovered this firsthand.
After his wife, Jenny, gave birth to their daughter, Pancholi began planning for their family's finances. During that process, he was shocked to find that Jenny didn't even have a life insurance plan.
As the couple scoured the internet researching the right policy plans, they became dissuaded by all of the invasive questions, endless paperwork, blood drawing and other hassles.
At one point, they had enough and decided to start their own life insurance company tailored to the needs of women, mothers and families as a whole. Thus began Jenny Life.
Life Insurance for the Modern Family
Several factors in the modern life insurance industry work against women despite the fact that women typically live longer than men. And it doesn't make it any easier that insurance itself is often complicated, highly regulated and cumbersome.
That leaves a huge portion of the public that is being underserved given that only 47% of women have life insurance coverage.
The risks add up when considering that the average American family has 2.1 to 2.3 children, and the average mortgage balance is about $300,000. Should a family experience the loss of a parent or other economic hurdles, the effect would be disastrous.
"Tens of thousands of families are on the precipice that, if a woman should die, that family is in a tailspin. And it doesn't need to be that way," said Pancholi.
There are currently more single mothers in the country than ever before. Almost a quarter of U.S. children under the age of 18 live with one parent and no other adults, and 80% of single-parent households are headed by mothers.
"We have a lot of single mother families out there, and they're working, but oftentimes the life insurance they have is like $50,000 or $100,000 in coverage that's paid by the employer as part of a compensation," said Pancholi.
"That's nothing. That's a drop in the bucket, especially in a hyperinflation environment. There has to be 'over-the-counter' life insurance available for women and mothers."
"Societies progress faster than insurance can keep up with in terms of product development, as well as marketing and pricing. And underwriting actuarial tables are really old. So one of the things we're trying to push for is more timely, accurate, actuarial modeling, to price risk appropriately," said Pancholi.
Policy Applications Made Simple and Quick
One of Jenny Life's main focal points for creating an effective insurance product is the processing rate. The company states on its website that a life insurance policy can receive approval in minutes.
"We can get a life insurance policy done as fast as eight minutes," said Pancholi. "And then you have the PDF documents in your email so that you and your family can share. Sometimes it might take 24 to 36 hours if you have extenuating medical circumstances."
Pancholi said the reason why Jenny Life can process insurance policies so quickly is because most people's medical records are already online and available to view. There are contributory databases that insurance companies share and have built together for the purpose of making quick judicious decisions.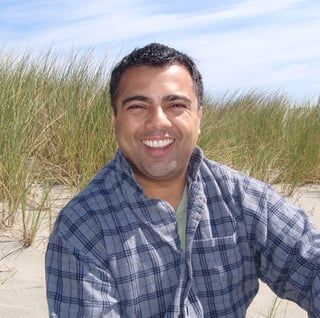 "It's all a catalog. So what our actuarial teams have done is model that out and say "now we don't need to take your blood sample to see that, hey, you really are diabetic,"" said Pancholi.
The Seattle-based company has already sold over $400 million worth of coverage and is continuing to grow with a remote workforce. Jenny Life is backed by Swiss Re, one of the world's largest insurers.
Jenny Life also plans on launching auto and home insurance. "One of the things we realize is that women don't have life insurance. But it also turns out that oftentimes they overpay for auto and home as well," said Pancholi.
Free Resources with Moms in Mind
Jenny Life provides free resources to help people manage their finances and insurance concerns. These financial tools, including the Mommy Value Calculator and the free instant quote, can be especially useful for busy mothers trying to navigate the world of insurance.
Most parents know how stressful it can be to keep track of their children's vaccination records, which is why JennyVax allows users to add, save, and share records from a phone or tablet with ease. It also helps users quickly view and schedule new appointments with a visual, tap-and-go design.
By using JennyLifeRX, users can potentially save 20% to 40% on prescriptions. Its search function allows users to find and compare prices, and then save at the pharmacy. The pharmacy savings card is accepted nationwide at over 35,000 pharmacies.
Users can simply bring their SingleCare-powered card to the pharmacy and ask the pharmacist to process their prescription using the BIN and PCN number found on their card.
An additional feature is JennyDoc, which provides users with remote contact with a real doctor after activating an account. Users can get real answers quickly by using this service, which is something that all parents can appreciate.
Pancholi said that offering these types of dedicated services to mothers and families only makes sense. Afterall, his wife told him that if women can have their own kind of arm deodorant, why can't they get their own kind of life insurance too? He completely agrees.