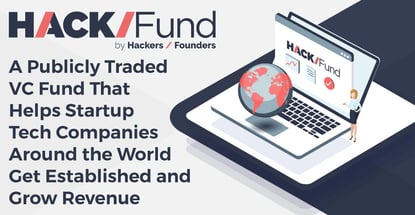 In a Nutshell: While most tech-oriented venture capital funds direct their support toward Silicon Valley companies, Hack Fund V is thinking globally. The fund was created by Hackers/Founders, an organization with a strong community of investors and a solid track record of performance with its previous funds. Hack Fund V investors can feel confident that the companies selected for the fund are well-vetted, and a new liquidity model allows them to access their funds at any time instead of waiting up to 10 years as they would with other VC funds. And revenue-generating startups around the world can get the support they need to establish a sustainable growth model.
From San Francisco to San Jose, and along the highway that connects the two tech cities — U.S. Highway 101 — is where about 85% of all technology mergers and acquisitions take place today, said Hackers/Founders COO Torrance Carroll.
"The ecosystem there makes it possible for venture funds to invest in companies that are at the idea or growth stage," Carroll said. "And, if things don't pan out for an IPO opportunity, those merger and acquisition opportunities are available. It's an industry that works really well for venture capital right now."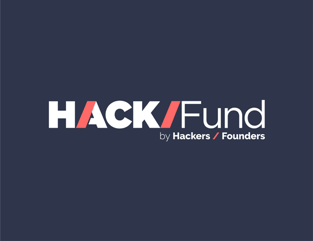 That's great for companies in Silicon Valley. But what about the innovative tech companies starting up all over the rest of the world?
Carroll and his Hackers/Founders colleagues wondered the same thing.
"We noticed that outside of Silicon Valley, we've been seeing a lot of pretty amazing technology companies that have revenue and are growing revenue and solving unique problems," Carroll said. "There are a lot of cities around the world with a strong talent ecosystem and strong culture for building tech companies. There's just very little access to capital."
That's when they decided to create Hack Fund V, the company's latest venture capital fund that focuses on helping tech startups outside of the Silicon Valley region establish sustainable growth models.
The fund also brings a new liquidity model to investors where they can access funds nearly instantly, rather than waiting years as traditional VC fund models dictate.
Carroll recently spoke with us about the history of Hackers/Founders and how Hack Fund V can benefit both investors and startups around the world.
A Large Investor Community Combined with a Track Record of Solid Performance
For both investors and startups who may be just learning about Hack Fund V, Carroll discussed what Hackers/Founders brings to the table.
The fund's parent company was founded in 2008 after Jonathan Nelson moved to Silicon Valley and was working on his own startup company. Carroll said Nelson constantly talked to his wife, Laura, about the company until one day she helped change Nelson's trajectory.
"His wife got so sick of hearing him talk about it, she said, 'Honey, I love you, but you need to go and talk to other people who share the same interest in terms of discussing startups and technology and software development,'" Carroll said.
So that's what Nelson did. He created a meetup group called Hackers and Founders, and four people showed up to the first meeting in 2008. But each month, the number of attendees increased significantly until a full-fledged network of "hackers" — entrepreneurs, engineers, and other tech-savvy types — was formed.
Carroll said that within the tech community, the term hacker refers to someone who is able to find creative solutions to problems or disrupt industries. It doesn't refer to the cloaked cybercriminals prying their way into personal data or online financial accounts.
"Within three years, Hackers/Founders (as it's now stylized) had grown to become a network of meetups for startup communities all around the world. Hackers/Founders chapters can now be found in 172 cities in 60 countries," according to the Hackers/Founders website. "In addition to meetups, H/F also hosts educational classes, tech talks and other awesome events."
What this all means for Hack Fund V — which gets its name from being the fifth venture launched by Hackers/Founders — is investors and companies can rest assured that the team behind the fund is knowledgeable and experienced.
"The same team that built a track record of 30% growth in 5 funds for each of the last 6 years — including 9 exits — created Hack Fund V for public trading," according to the company. "Two portfolio companies are currently on track for IPO within 2 to 3 years."
Investors Benefit from Hackers/Founders Reputation and Greater Liquidity than Traditional VC Funds
"Fund V leverages the same deal flow network and proven processes that led H/F to a track record of technology company excellent fund performance," according to Hack Fund V. "As a publicly-traded venture fund that invests in global technology, Hack Fund V is available through exchanges available to individual and institutional investors alike."
The fund is seeking admission to the Premium Segment of the London Stock Exchange. Carroll and Nelson have documented some of the fund's progress on this front, including their trips to the London Stock Exchange, on the fund's Medium blog.
The fund aims to deliver 20% annual Net Asset Value growth and Annual Recurring Revenues of 30%, according to the fund website.
"We currently have a bunch of different investors — entrepreneurs, engineers, and people from different industry verticals," Carroll said. "And each company that applies for capital, we get from three to six different independent reviewers from different backgrounds to give their score and feedback on the company."
This process helps to ensure that quality companies are supported by the fund's capital. The top companies are then selected and invited for further review and meetings with investors.
And for the companies that go through the application process but don't make the cut, Carroll said they walk away with valuable feedback from three to six different people with expertise in different industries. They can use the feedback to regroup and apply again or tweak their business models as they see fit.
One of the major innovations Hack Fund V brings to investors is liquidity.
"Whereas traditional venture capital is locked up for 7-10 years, Investors have liquidity, because they have the freedom to buy and sell shares," according to the company. "Investors can buy, sell, and trade Hack Fund V shares through online exchanges at any time."
The Wall Street Journal pointed out in an article that this new type of investing model in the startup world could eventually affect how startups go about building their companies.
Startups Are Able to Establish a Sustainable Growth Model with Hack Fund V
Hack Fund V brings a number of benefits to the tech startups it chooses to work with. For starters, of course, the companies do not have to be located in Silicon Valley. Many valuable startups are quickly overlooked to receive funding by other VC funds just because they are not based in the Silicon Valley area.
To enhance its global presence, Hack Fund V maintains offices in Silicon Valley, Shanghai, Mexico, Dubai, and Amsterdam, according to the company.
"In terms of the types of companies we like to work with, they definitely need to be post-revenue companies with a product that other companies are paying for," Carroll said. "We tend to do really well with companies that are overseas or based in the U.S. that are looking to be able to grow and scale their business and start expanding into other markets."
He said these companies are usually growing revenue by 30% to 50% year over year.
To help the companies go even further, Hack Fund V has partnered with Vodafone's Tomorrow Street project.
"Hack Fund V will help source and invest in five to 15 companies a year," according to the fund. "Tomorrow Street will help these companies scale to $100 million in revenue via Vodafone's partnerships with 100+ telcos that service 1.2 billion customers worldwide."
Carroll said Hack Fund V tends to be attracted to companies that are solving unique problems in specific industries, such as gas, mining, construction, or finance.
One recent company the fund worked with specializes in short-term lending for companies to pay large business invoices from lenders.
"Basically, getting access to short-term loans or invoice factoring loans is almost impossible for many businesses, so having companies like this come in and provide a much stronger alternative in the market and have a really good growth story for investors is great," Carroll said.
Companies like this are making a huge impact in terms of disrupting certain markets in their home countries, he said.
"We're like, 'Wow, that's amazing,'" Carroll said. "And it can easily scale to a lot of other emerging market countries that don't have access to these basic financial infrastructure tools."
With Hack Fund V, Hackers/Founders, is living up to its company name by seeking a way to disrupt the venture capital system through its unique liquidity model and by looking outside of Silicon Valley.
Advertiser Disclosure
CardRates.com is a free online resource that offers valuable content and comparison services to users. To keep this resource 100% free, we receive compensation for referrals for many of the offers listed on the site. Along with key review factors, this compensation may impact how and where products appear across CardRates.com (including, for example, the order in which they appear). CardRates.com does not include the entire universe of available offers. Editorial opinions expressed on the site are strictly our own and are not provided, endorsed, or approved by advertisers.