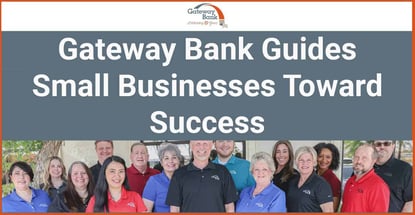 Our experts and industry insiders blog the latest news, studies and current events from inside the credit card industry. Our articles follow strict editorial guidelines.
In a Nutshell: Entrepreneurs may face many challenges while seeking to establish and grow their businesses. Finding a trustworthy banking partner shouldn't be one of those challenges. Gateway Bank prides itself on forging honest relationships with its customers. The bank provides the banking products and services small businesses need to thrive, and it also offers guidance and support to help businesses identify and overcome obstacles. Gateway Bank strengthens its customers' financial position, educating them on banking best practices and helping them reduce their exposure to fraud. 
Iron sharpens iron. Ironworkers and blacksmiths seeking to sharpen an iron tool may scrape the tool against another piece of iron. Sharpening an iron tool can increase its utility. The term "iron sharpens iron" has been used as an adage to describe how people and entities can gain strength through relationships of accountability, in which the parties involved encourage each other to improve themselves.
Gateway Bank, founded by a group of family and friends, first opened its doors for business on Dec. 3, 2007. To those who appreciate economic history, December 2007 is infamous as the beginning of the Great Recession — the name given to the global financial crisis that spanned from 2007 to 2009. 
"At that time, we had no idea how deep or long the recession was going to be," said Gateway Bank's President and CEO James Christensen. "But we used the economic downturn as an opportunity to learn more about our customers and how we can better serve their interests."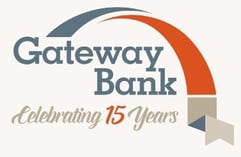 Gateway Bank (Gateway), headquartered in Mesa, Arizona, has grown since its inception and currently has over $200 million in assets. Christensen attributes the bank's success in part to the composition of its board of directors. Though Gateway's board comprises individuals from various professions and industries, it also includes four bankers. Christensen said having four board members with banking backgrounds greatly benefited Gateway's ability to survive and flourish in the face of a significant recession. 
Gateway views its relationship with its customers as a partnership that can mutually strengthen the bank and its customers — as iron sharpens iron. 
"We work with our customers through their troubles," Christensen explained. "When customers open an account with us, we encourage them to be transparent with us and share both the good and the bad. For instance, if a business customer has a cash flow problem, we'd rather know about it as soon as they discover it. If we're aware of the problem, there's a good chance we can help a business address it and become stronger."
Combatting an Increase in Fraudulent Activity
The bulk of Gateway's clients are on the commercial side. And, Christensen said, most of the bank's personal banking relationships stem from its commercial banking relationships. Gateway provides a full suite of personal banking services and works to educate its customers about fraudulent activities and schemes they may encounter.
Gateway devotes a section of its website to financial tips that cover everything from savings options to how to detect fraud.
Christensen said he has noticed that elder fraud — fraud that targets older adults and frequently involves financial exploitation and theft — is on the rise. 
"I've worked in banking my whole career — over 30 years — and fraud is more prevalent than ever," Christensen said. "We only used to see elder fraud occur a few times each year, but now the elderly are being targeted much more regularly."

Christensen shared the story of an older woman who recently visited the bank. The woman sought to withdraw funds and transfer them to another individual's account. Bank employees, who knew the customer, noticed that she seemed nervous.
The employees conversed with the customer to understand her motivations for withdrawing and transferring funds. The conversation enabled bank employees to recognize that the woman was the target of a scam, and they were able to stop the woman from completing the money transfer. 
Christensen said that after the ordeal ended, the customer commented that the assistance she received from Gateway wouldn't have happened at a big bank.
"We're a community bank, and we actually know our customers," Christensen said. "We can recognize atypical behavior in them and their banking activities, which can help us detect and prevent fraud. People can be hesitant to involve their bank with their concerns, but we encourage our customers to notify us of situations they're involved with that seem suspicious. We'll review the situation with the customer and help them assess its legitimacy."
Using Financial Statements to Inform Strategy
Gateway Bank provides a range of business banking products and services, from various types of loans and lines of credit to specialized services, including remote deposit. Christensen said the bank also provides value to businesses through its consultative services.
"We view ourselves as an unpaid member of a small business's team," Christensen explained. "We encourage our business customers to consult with us. However, unlike accountants or attorneys, Gateway doesn't charge customers for our consultative services. Our strongest clients are the ones who wrap us into their planning sessions and let us help."
Christensen said he and other Gateway employees regularly speak with the local business community to provide financial education and guidance. The discussions cover broader topics, including an overview of basic banking services to more specific subjects, including how to apply for and manage a business line of credit. 
Gateway employees teach customers how to interpret agreements for more complex lending products. Bank staff also review financial terminology and concepts with small business owners.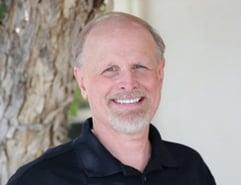 "We even review the fine print with business owners," Christensen said. "There shouldn't be any element of your banking relationship that comes as a surprise to you."
Gateway provides local businesses with consultative services on topics beyond banking products. Christensen said those topics include developing a business plan and the steps businesses can take to best position themselves to secure financing. 
Christensen said many businesses have admitted that they are only familiar with balance sheets and income statements because they know their banker will request to review those documents. The Gateway team will work with businesses to show them how financial statements can help them manage their businesses.
"Businesses that track their financial statements diligently can more easily spot potential obstacles and adjust course if necessary," Christensen said. "That becomes much more difficult to do if you only review your financial statements once a year."
Gateway Bank Believes in Small Businesses
Gateway provides consultative services to businesses regardless of whether they're Gateway customers, Christensen said. The bank partners with organizations that promote the development of small businesses, including SEE ME, which stands for Social and Economic Equity for Minority Enterprises. Gateway employee Shellie Berry serves as the organization's Program Manager. 
SEE ME offers an 18-month program that advises and supports local Black-owned businesses. Businesses apply to secure one of 20 spots in the program.
Christensen said the program allows Gateway to form relationships with local small businesses and provides an opportunity for the bank to be part of a local business's team.
"Some participating businesses are just getting started, and others have been operating for many years," Christensen said. "But, most of them have never had the experience to work with a community bank. Small business owners are surprised that, with Gateway, they can actually work directly with the people who are making loan-approval decisions."
Gateway's commitment to strengthening small businesses is rooted in its belief that the bank is an integral part of its business customers' team. The better Gateway knows its customers and their businesses, the more it can help them succeed.
"The relationship between Gateway Bank and its business customers is a very personal one," Christensen said.