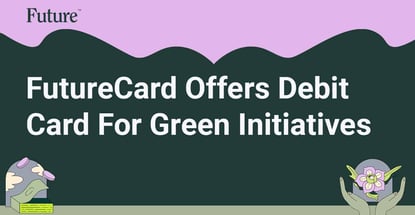 Our experts and industry insiders blog the latest news, studies and current events from inside the credit card industry. Our articles follow strict editorial guidelines.
In a Nutshell: Some reward cards offer incentives to consume more goods that contribute to climate change, like spending on gas, but Future intends to reverse that trend with its debit card offering. The FutureCard rewards people who spend with a reduced carbon footprint. Cardholders can earn 6% cash back through the FuturePartners affiliate companies and 5% cashback by spending on low-carbon goods and services, like public transport, electric charging, renewed products, and plant-based foods.
There's no question at this point that climate change is affecting the planet in significant ways and that people have a collective responsibility to make the environment cleaner and mitigate the damage we have already caused.
To achieve this, we will need to find alternative methods of development that work more harmoniously with nature and prepare for any tumultuous global changes that may occur.
In the realm of card rewards, most programs are geared toward incentivizing spending on goods and services that add to our global carbon footprint, such as gas, which directly contributes to polluting the environment, or products that use tremendous amounts of energy to produce.
But there is now an alternative for those who want to improve the environment through their purchasing habits. Future is a company that offers spending alternatives to help offset the increase in global carbon emissions.

The company's flagship product is a FutureCard Visa debit card that allows customers to earn cash back on purchases that support sustainability or work with other companies that promote climate-friendly goods and services.
Future's Co-Founder and CEO, Jean-Louis Warnholz, had a personal realization before forming the company.
Earlier in his career, Warnholz's passion was focused on trying to persuade more companies and investors to pursue emerging global markets, particularly across Eastern and West Africa, in the hope of creating more jobs and prosperity.
He was then asked to join the Obama administration as a senior advisor to help translate policy into practice. But while working as an entrepreneur building businesses across Africa, Warnholz realized firsthand just how devastating the impact of climate change was on those communities.
Warnholz discovered that, with the droughts, floods, and heat waves, everything that he was passionate about and had spent years trying to build was threatened by climate change.
He wanted to find some way of contributing to carbon reduction, and while trying to decarbonize his own life and lower his carbon footprint, Warnholz realized that it's really hard to do.
Tools that are generally available are often quite pricey, and people who try to make an impact are constantly asked to spend more to offset their carbon footprint.
"The idea behind Future is really to turn this around and create financial incentives for us to reduce our carbon footprint and spend our funds in a way that is better for the planet and very often better for the family's budget as well," said Warnholz.
For Future, there wasn't really one focus on what the company sees as a significant opportunity to do good in the world. "There's a whole basket of expenditures that is really great for your wallet and great for the planet," said Warnholz.
Earn With Debit Cards While Protecting The Planet
That basket of expenditures includes many types of items across the board whether its secondhand products through recommerce or resale marketplaces or driving an electric vehicle.
The FutureCard allows cardholders to receive 1% cash back on everything and 5% on purchases that reduce carbon footprints, such as public transportation, online marketplaces for renewed products, EV charging, bikes and scooters, and plant-based meats and dairy foods.
Cardholders can also earn 6% cash back through the company's FuturePartners affiliates. These are companies that promote lower carbon options and greater sustainability by offering environmentally sound and innovative choices.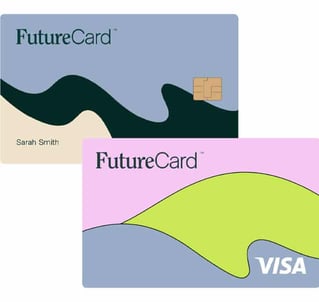 So whether buying a refurbished iPhone device, selecting secondhand clothes from Patagonia, or using a bike share, cardholders are covered with at least 5% cash back.
Warnholz said the same is true for bike repairs among thousands of bike stores that cooperate with Future. He said that for plant-based meats, buying products from Beyond Meat and Impossible Foods Inc. is included in the 5% cash back rewards.
"Your opportunity to make a difference is really faceted and as wide ranging across a whole range of choices," said Warnholz.
As an extra incentive to go green, FutureCard users can also earn FutureCoins through their purchases. Consumers can also attain FutureCoins by completing "Missions" in the Future app, like switching to an electric vehicle or using public transit instead of driving.
The company states that consumers can earn one FutureCoin for each metric ton of carbon saved by completing Missions. As an example, if consumers save four tons of carbon by switching to an electric vehicle, they will receive four FutureCoins.
Consumers can redeem FutureCoins at an initial starting value of $90 per coin.
Helping People Understand Their Carbon Footprint
As mentioned, it's hard to make a significant impact on climate change when so much in our lives consumes carbon-inducing energy, and the challenge of going as close to carbon-neutral as possible can be costly.
But Warnholz explained that it really comes down to understanding what is possible. "A lot of the discussion focuses on asking you to give up certain things that are important to you. It doesn't really present you with the full picture of what's feasible," he said.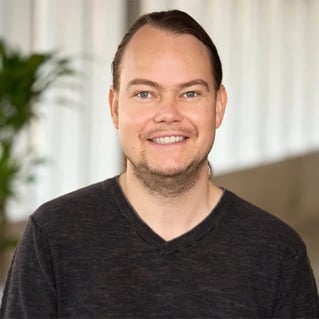 And if people were more aware of all the companies that are trying to make a difference, then they could have a greater impact on carbon emissions. Warnholz said it's really about understanding in detail what your carbon footprint is.
As an example, Future is now collaborating with Volkswagen, which is one of the company's biggest partners. In fact, if consumers go to vw.com, they can type in their license plate and see how many tons of carbon they can save based on the vehicle, driving pattern and ZIP code.
If drivers can't make a switch to electric, many companies are making a lot of resources available to people so they can build a detailed understanding of their carbon footprint. That knowledge can help them assess how to lower their carbon footprint in such a way that doesn't break their bank accounts.
"That's really a core component of what Future is offering," said Warnholz. "And what's important to us is to do that with a lot of granularity. This is why we can give you 5% cash back on your plant-based meats or milk options, because we've built the capability to really look at your transactions in more detail."
Furthering The Cause Through FuturePartners
Future's focus on creating a value proposition has been powerful and also explains the rapid growth the company has experienced so far. And that includes its affiliate partners, also called FuturePartners.
"We are rapidly scaling up this ecosystem, and we now have around 30 FuturePartners, but I think that's growing by having multiple new partners on a weekly basis," said Warnholz.
Some of Future's major partnerships include clothing and accessory brands like Ministry of Supply, HILOS, and EarthHero, as well as Rad Power Bikes, Just Salad, and Back Market, which specializes in refurbished tech products.
So whether it's secondhand fashion, lower carbon emission foods, furniture rental, or even kitchen equipment that allows more sustainable cooking, there's a wide variety of options to choose from.
FutureCard users can also choose to either receive instant cash back rewards or go to Future's rewards shop which offers special deals that are better than cash back and have a specific focus on sustainable brands.
Warnholz said that having this basket of transactions is what allows Future to provide such rewards. "A lot of the transactions tend to be of a smaller denomination, which then enables us to give back more to our members because we are in a place where we're able to kind of generate transaction fees from those transactions and then pass this back to our members," he said.
What's nice about Future is that it works with both major corporate brands and smaller brands that come up with innovative products. "Part of the benefit of being with Future is that not only do you get cash back at many major brands, but you also learn about some really cool, interesting innovations and get the extra rewards for shopping," said Warnholz.