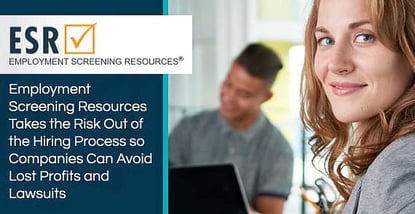 In a Nutshell: Retail managers often have to onboard staff quickly — especially during holiday seasons. Other small-business owners prefer to carefully add new hires as they expand their offices. But, for both, the hiring process can be a minefield. Interviews and references don't always cut it, and some potentially fantastic hires may have red flags not picked up by current screening processes. Employment Screening Resources helps employers navigate both local and federal laws while screening potential employees for high-risk histories and behaviors. ESR helps businesses make the right choices, understand legal and societal expectations, and avoid the pitfalls of the modern hiring process.
Today, businesses face particularly difficult hiring choices, especially in retail, where seasonal employment and high turnover are some of the few constants. But selecting the right employees during those hiring spikes isn't easy, and without the right protocols, retailers can make mistakes.
Making the wrong decisions can have a significant impact on a business, whether it is restarting the recruiting process, scrambling to add seasonal workers, or even dealing with a lawsuit. With such high stakes, pre-employment screening is a necessity.
Employment Screening Resources provides businesses with guidance, tools, and resources they need to make the right hires while complying with federal, local, and state laws. Because it's nearly impossible to know everything about a potential employee after conducting a 30-minute interview and calling references, ESR helps businesses get the complete picture to make the right call.
But ESR doesn't just help employers make the right decisions, the company also treats applicants with the respect they deserve during the process.
Dawn Standerwick has been part of the employee screening industry for 26 years, and for most of that time, she's wanted to work for ESR because of its "people over profit" philosophy.
The company lives by the mantra, "Put people over profit," said Dawn, now a Background Screening Subject Matter Expert at ESR.
"We seek to make ethical decisions for every stakeholder," she said. "During a background screening, there are a lot of crossroads where we have to make decisions. And when we reach those crossroads, we side with people, even if that decision costs more."
Making the wrong call can cost time and money, that's why managers and business owners turn to ESR. The company has established efficient screening processes for every phase of hiring — from pre-employment to onboarding to post-hire.
As Laws and Society Change, So Does the Hiring Process
Employee screening is a complicated business. Not only do hirers need to understand the ins and outs of checking records, but they also have to comply with changing local and federal laws. Recently, many cities and state governments have revamped screening laws because of the ban-the-box and pay equity movements.
Ban-the-box is a fair chance hiring campaign that advocates removing questions on job applications that inquire into a person's criminal history such as," Have you ever been convicted of a crime?" Pay equity supporters argue that employers shouldn't be able to ask potential hires about their salary history because the question exacerbates the gender wage gap. Both campaigns have seen success across the country.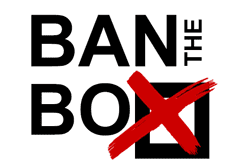 Employers who don't comply with these new regulations, or simply don't know about them, risk exposing themselves to expensive legal action.
"We see a rising tide of lawsuits against employers due to the patchwork of local and state laws in addition to federal law," Dawn said.
"Sometimes, they can be for fairly technical violations that don't really harm anyone but are still very costly for the company. That means it's more important than ever that companies avoid screening firms that take a hands-off approach, and search for knowledgeable partners who will support their compliance efforts."
For example, San Francisco and Los Angeles both passed ban-the-box laws and now there is also a state law, so employers in California may be scrambling to stay abreast of the regulations they need to follow. But ESR is on top of it. "We take an active interest in these changes and tell our clients exactly what they should be doing."
Small Businesses Can't Afford Taking Big Risks on Employees
Onboarding new employees is expensive, so businesses that hire first and ask questions later may end up wasting time and wages on people they're forced to quickly fire. Even worse, negligence claims can send companies to court and eat up profits.
"Employers really have to weigh what's important," Dawn said. "They have to ask themselves what kind of employee they want. Investing in a background check will satisfy negligent hiring concerns and protect business assets."
While there are many kinds of background searches, here are four that Dawn recommends in addition to a comprehensive criminal search:
Sex Offender Registry Searches
"In retail, almost any employee, from the cashier at checkout to the janitor cleaning the bathroom, interacts with customers of all ages. That's why this search is a must."
Substance Abuse Testing
"We currently have an opioid crisis. Individuals who have issues with drugs seek out employers that don't do drug testing. Unfortunately, those workers are also more likely to steal from their employers."
Driving Records
"Absolutely any employee who is driving for your business needs to have their driving records checked."
US Sanctions and Excluded Parties
"National and international watch list searches aren't expensive to run, but I would definitely include them. It's an important due diligence check."
While those are some of the most critical employee checks, businesses should also conduct a thorough criminal background check. But entrepreneurs need to do their homework before blindly trusting a company with that vetting.
Retailers Should Be Wary of So-Called "National" Criminal Background Checks
Many employers consult with services that offer national criminal searches, but are unaware that those searches are often far from thorough. Dawn said hiring managers should watch out for false claims.
"Everyone has to balance solid background checks with their budget. More than anything, we see businesses come to us after working with companies who offer fast and cheap checks, but don't inform clients that their information comes from different data sources all across the country," Dawn said.
Those sources are not always comprehensive and are often pieced together, increasing the chances of red flags slipping through the cracks.

"While some companies offer so-called 'national' checks as a stand-alone search, we feel that's not enough. We use the same service as a supplement, which is important, but we're upfront with the fact that the data sources can be extremely deficient," Dawn said. "Companies that want to do their due diligence, prevent employee theft, and avoid negligent hiring claims, need more."
That's why ESR packages a variety of searches together, including a free Social Security number trace that includes credit bureaus and a variety of proprietary sources. "If someone doesn't disclose an area where they've had an issue, we often pick it up through that trace," Dawn explains.
ESR's Meticulous Screening Solutions Leads to Hiring the Best Applicant
Hiring typically represents an exciting time for businesses — growth. But businesses don't want to make a hire and onboard a new employee, only to discover that person has a problem that could have been unearthed in the screening process. It's not worth the lost time or administrative costs.
Many organizations invest in more stringent screening for higher value positions, and ESR offers background research and screening solutions for every level employee.
"A lot of companies do far more robust background searches for management and key-holder positions. They're more likely to want drug testing, and they'll spend more time on verifications," Dawn said. "No matter what a company needs, from upper-level management to hourly employees, we're here to provide it."
ESR provides that help in the form of resources, guidance, and comprehensive services designed to keep business owners focused on their operations, not on issues lurking in their employees' pasts.
Advertiser Disclosure
CardRates.com is a free online resource that offers valuable content and comparison services to users. To keep this resource 100% free, we receive compensation for referrals for many of the offers listed on the site. Along with key review factors, this compensation may impact how and where products appear across CardRates.com (including, for example, the order in which they appear). CardRates.com does not include the entire universe of available offers. Editorial opinions expressed on the site are strictly our own and are not provided, endorsed, or approved by advertisers.