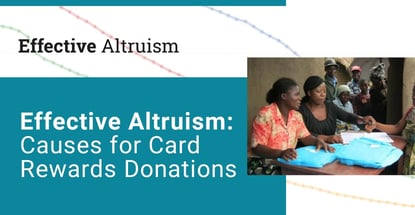 In a Nutshell: Fund managers at the Centre for Effective Altruism (CEA) identify charitable giving strategies that make the most impact through its EA Funds platform. CEA also provides operational support to effective organizations, including Giving What We Can, where thousands pledge to donate 10% of their lifetime earnings to charity. CEA and its affiliated organizations and services help credit card rewards donors channel their giving for maximum effectiveness through its evidence-based approach.
People interested in donating money to worthy causes have millions of charities to choose from in the U.S. alone. But with so many options, they may worry whether their giving will have the maximum intended impact.
The effective altruism movement aims to clear up that confusion using a methodology based on reason and evidence that directs charitable funds to organizations that demonstrate their impact. At the Centre for Effective Altruism (CEA), donors can connect with the effective altruism community and support charities and causes that deliver the most value.

Charitable nonprofits operating under the CEA umbrella include Giving What We Can, a community of thousands of people who pledge to donate 10% of their lifetime income to charity. CEA also works with EA Funds, which provides access to expert-managed charitable funds that work similarly to the stock market.
CEA organizations and partners, including charity evaluator GiveWell, maximize their impact by prioritizing measurable quality of life improvements and a global perspective.
Credit card rewards donations made through CEA or other effective altruism websites also count as charitable tax write-offs. Several card issuers also allow cardholders to redeem their credit card rewards as charitable donations to nonprofits or statement credits to cover specific contributions.
"The effective altruism approach finds problems around the world that are solvable and that affect a lot of lives but that haven't received the attention they deserve," said Luke Freeman, Executive Director of Giving What We Can. "The broader the perspective you take, the bigger the impact improvements you can expect."
EA Funds: Curated Giving Managed by Experts
The wealth and quality of life disparities between people in developed and developing nations are significant, Freeman said. Relatively modest card rewards donations can bring about 100 times more benefit to recipients in developing countries than those in developed ones.
"Once you have a certain amount of resources, the marginal impact of additional resources on your happiness is quite small," Freeman said. "But if you have very little, a small additional amount might make the difference between continuing school or not, bringing yourself out of poverty or not, or even surviving another day."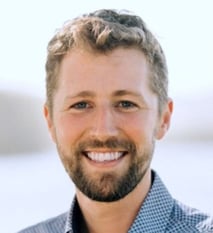 Comparing charities that work in the same areas can reveal top performers that are hundreds or even thousands of times more effective than their peers. That's because some charities seek to address broader global issues, and some causes have become more visible than others.
"You often find that, when an organization or problem is particularly popular, a lot of low-hanging fruit has already been picked. That means it's not necessarily going to be fruitful to find more impact," Freeman said.
EA Funds is one way the effective altruism approach can address those weaknesses. It highlights problems that are large in scale and neglected yet solvable. Teams of EA Funds experts identify promising causes in three main funding areas: global health and development, animal welfare, and long-term future well-being.
Because the teams make informed comparisons more efficiently than do individual givers, EA Funds helps remove the guesswork and ensure optimal results.
"It's like having an index fund versus trying to pick individual stocks," Freeman said.
Giving What We Can: Donate Income to Effective Causes
Another way the effective altruism approach produces better results is by encouraging people to give more — and more effectively. That's the mission of Giving What We Can, where Freeman oversees a growing community of more than 6,000 members who have pledged to donate at least 10% of their lifetime income.
All told, Giving What We Can members have donated more than $250 million and have pledged to donate more than $2.5 billion in the future — all to effective altruism charities.
For Freeman, the public nature of the Giving What We Can pledge puts people in a cooperative relationship that motivates them to continue — and even increase — donations over time. He encourages people to give a sustainable and meaningful amount, regularly reflecting, and striving to do more good.
Watch on
Freeman said he recognizes that charitable giving benefits the giver as well as the receiver. He considers the money he has given over the years to be some of his most valuable spending.
"It's a line item in my budget that I protect pretty heavily because it means a lot to me," he said.
Giving What We Can also helps individuals sustain their pledges by pointing out the real impact of their donations. People with a purpose are happier, and research shows that prosocial behavior, including helping others, adds an outsized sense of meaningfulness to daily life without a downside.
"Objectively speaking, the top half of earners in rich countries remain among the richest people in the world — even after giving away 10% of their income," Freeman said.
Effective Altruism: Focused Giving for Better Outcomes
Giving What We Can was founded in 2009 by Toby Ord and Will MacAskill and was one of the world's first effective altruism organizations. Ord is a Senior Research Fellow at Oxford University's Future of Humanity Institute and author of "The Precipice," which looks at threats to humanity, including climate change, engineered pandemics, and unaligned artificial intelligence.
MacAskill is an Associate Professor in Philosophy and a Research Fellow at the Global Priorities Institute at Oxford. He also wrote "Doing Good Better," a practical guide to effective altruism. In 2011, he co-founded the CEA as well as 80,000 Hours, a London-based nonprofit organization that provides research and support to help students and recent graduates switch to careers with a social purpose.
MacAskill serves as Director of the Forethought Foundation, a CEA organization that promotes academic research to maximize the benefit of scarce global resources. Together, effective altruism organizations under the CEA umbrella share the movement's goal of doing the most good by working on problems in the right way.
Card rewards donors may contribute directly to CEA or any individual CEA organization, but the easiest, most impactful avenue is through EA Funds. Each EA fund is backed by careful, publicly accessible research. Donors receive access to time-sensitive support opportunities and larger-scale projects that generally don't solicit funds from small-dollar donors.
They also receive peace of mind that they are making the most sensible possible charitable use of their card rewards donations.
"At the end of the day, effective altruism is just caring enough to ask how you can do the most good, and then putting some time into thinking about that and taking action based on what you find," Freeman said.
Advertiser Disclosure
CardRates.com is a free online resource that offers valuable content and comparison services to users. To keep this resource 100% free, we receive compensation for referrals for many of the offers listed on the site. Along with key review factors, this compensation may impact how and where products appear across CardRates.com (including, for example, the order in which they appear). CardRates.com does not include the entire universe of available offers. Editorial opinions expressed on the site are strictly our own and are not provided, endorsed, or approved by advertisers.