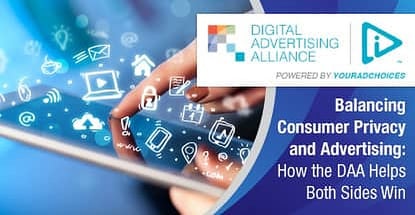 In a Nutshell: The internet has become our default tool for gathering information, maintaining social relationships, consuming entertainment, and for many of us, it's enabling our livelihoods. But the idea that the internet is free is a myth. There is a cost to providing, maintaining, and delivering all of the information and tools we use, and that cost is borne by advertisers. In return, advertisers and their partners gather data about some of our online behavior in an effort to deliver more relevant, interest-based ads. Generally, the information gathered is not personally identifiable, and the online ad industry has put rules in place to protect privacy. The Digital Advertising Alliance (DAA) maintains a strict set of guidelines for the entire industry on how companies can collect and use consumer data for advertising purposes. On the flip side, the DAA's YourAdChoices program gives consumers the choice to opt out of having behavioral information gathering by digital advertisers. //
Back in the early 1990s, I was fresh out of school and looking for a job in the technology sector to put my IT degree to work. Someone mentioned network programming, and I asked, "What's that?" Turns out very few people, at the time, actually knew much about programming routers and switches — those devices that carry data from one place to another over distances. So I chose it as my field.
I tell this story because few people these days even give a thought to the infrastructure and network components that deliver information to our devices instantaneously. Email, Google searches, Facebook messages, and a thousand other reasons we use the internet are often taken for granted. But in the background, humans are tending the fire and keeping this information flowing seamlessly.
Most of us consider the internet to be free, aside from what we pay our service provider and for premium services. But that couldn't be further from the truth. Trust me; I know the cost of infrastructure components, not to mention the cost of programming and content development.
So, who pays for this "free" service? Advertisers do. Ads that you see on the sidebars and splashed across the top of websites you visit are the economic engine that keeps the internet flowing — and free.

Founded in 2009, the Digital Advertising Alliance (DAA) is an independent, self-regulatory organization supported by a consortium of advertising and marketing trade groups that seeks to protect privacy rights and promote the responsible collection and use of consumer data in relevant or "targeted" advertising.
Lou Mastria, CIPP, CISSP, is Executive Director of the DAA, and he recently shared some insights with us regarding the collection of consumer information for the purposes of interest-based advertising, or IBA, for short.
"In a Zogby Analytics study, consumers were asked to place a value on all of the things they use the internet for — things like email, social media, news feeds, entertainment, etc. — and they valued it at around $1,200 a year on average," he said. "What's even more interesting, 85% of them preferred an ad-supported internet over a paid internet where there was no advertising."
YourAdChoices — How a Little Icon Keeps the Internet Free
Advertisers regularly use cookie or device information to gather data about the sites and apps used by consumers. They can then use this data to deliver ads that are specific to your interests. This is called interest-based, or targeted, advertising. Some consumers have mixed feelings about this type of advertising, especially when it comes to protecting privacy.
In response, the DAA developed the YourAdChoices program seven years ago to allay concerns about consumer privacy and give consumers control over the collection and use of their behavioral data.
"This program started at a time when there really was not a way for consumers to understand how their data was being collected and used for advertising," Mastria said. "The only way consumers were able to access or understand this data was to read through privacy policies, but it might be a very small part of the overall document. What we wanted to do was to take that out of the privacy policy and put it into prime real estate, and that's really the genesis of YourAdChoices."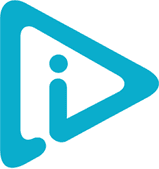 For anyone not familiar with the AdChoices icon, it's the little blue triangle frequently found in the upper right-hand corner of many ads you see online.
Clicking this icon gives consumers information about the company behind the ad, and it allows them to control the types of ads they see by selecting which companies, if any, can collect and use their information to deliver interest-based advertising. Consumers can opt out, which means ads will still be presented, but they are more likely to be irrelevant to them.
"YourAdChoices was really a response to government regulators and other stakeholders, who were concerned that consumers would find it difficult to find the opt-out information within privacy policies," Mastria said. "Using this standardized little blue triangle icon, we enable consumers to directly access the information from inside an ad."
DAA Principles and What They Mean for Consumer Privacy
Through its independent, self-regulatory efforts, the DAA promotes responsible data collection and privacy practices across the digital advertising ecosystem. It also provides independent monitoring and enforcement of the Principles for all companies in digital advertising, regardless of whether they participate in the DAA program.
"We, and other stakeholders, felt it was important for the industry to have meaningful accountability around not just delivering that icon and the disclosures, but also having guidelines around how companies would behave with the data that was being collected online for advertising purposes," Mastria said. "So we developed an independent accountability program."
For example, the DAA guidelines say if a company is collecting precise location data, it must get the consumer's consent to use the location data for digital advertising. Other rules set similar protections for the collection and use of sensitive data concerning children, health, or financial information.
For consumers, these controls offer an enforceable assurance to restrict the use of that type of information for financial, credit, or insurance decision-making. It also means that every company in digital advertising must adhere to all of the DAA's Principles for Interest-Based Advertising, including guidelines around data security, education, transparency, consumer control, obtaining consent before applying any material changes to policies, sensitive data, and accountability.
"DAA and our independent enforcement partners monitor the entire ecosystem for compliance with these principles," Mastria said, "We make sure everyone within the online advertising realm — publishers, marketers, agencies, advertisers — that they all know these principles and their compliance obligations with them. And if you fall down on this, then we have a reason to come talk to you."
Enforcement of these policies is done through an independent enforcement mechanism provided by the Council of Better Business Bureaus (CBBB) and the Data & Marketing Association (DMA).
"Not only do we have rules around the protection of sensitive data and prohibitions of use, but we also have this component that is able to go out into the market and make sure that companies are complying," Mastria said.
How to Get the Most Out of AdChoices
The AdChoices program was developed to promote consumer confidence by providing them the choice to control the types of ads they see. Clicking on the blue, triangular AdChoices icon will direct users to a disclosure page where they'll be notified about the data collection and use practices for that advertiser. They will also see a link to an opt-out mechanism.
"Any time you see one of those AdChoice icons, a consumer can click on it and have a consistent experience. It will tell you this ad was brought to you by company X, and they use your data in this way and that way," Mastria said. "If you'd like to learn more about this type of advertising, click here. If you'd like to opt out, click there. We then have a tool that allows the consumer to opt out of any or all of the companies in that ad chain."
Today, AdChoices is the standard among digital advertisers across the web. Ads you see on the sidebars and banners of the websites you visit are what keeps the internet free to consumers. Companies want you to see their products, and maybe even click on their ads, so they deliver them to you if they believe you have an interest. Through its AdChoices program, the DAA is giving consumers a choice over whether they want to participate in this type of interest-based advertising.
Advertiser Disclosure
CardRates.com is a free online resource that offers valuable content and comparison services to users. To keep this resource 100% free, we receive compensation for referrals for many of the offers listed on the site. Along with key review factors, this compensation may impact how and where products appear across CardRates.com (including, for example, the order in which they appear). CardRates.com does not include the entire universe of available offers. Editorial opinions expressed on the site are strictly our own and are not provided, endorsed, or approved by advertisers.